Improving the lives of children
The year to come will be critical as UNICEF wants to build back better and reduce disaster risks for children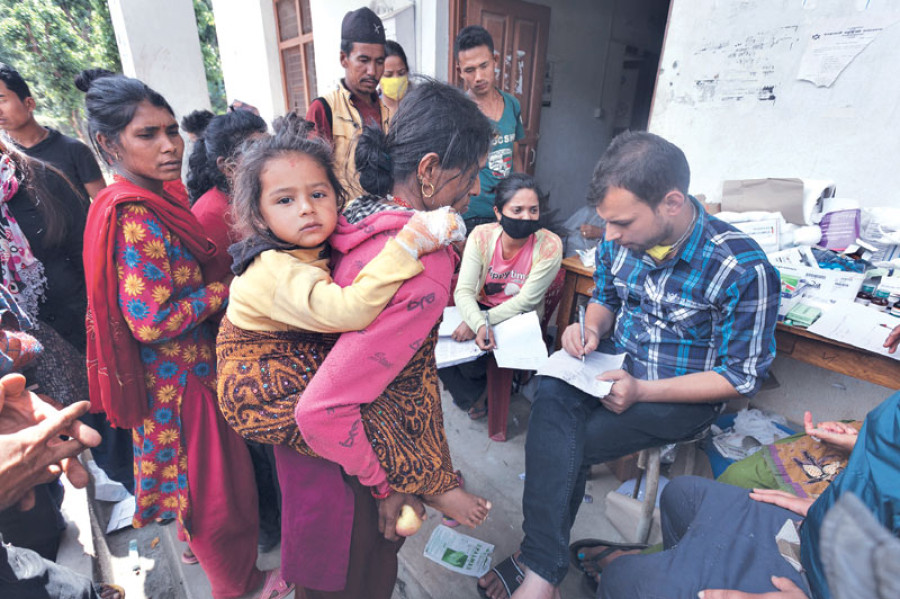 bookmark
Published at : April 24, 2016
Updated at : April 24, 2016 08:28
On 25 April 2015 I witnessed the powerful earthquake that struck Nepal. It was an enormous tragedy that hit this country. The earthquake took the lives of nearly 9 000 people, injured twice as many and displaced hundreds of thousands. Directly after the earthquake, UNICEF was on the ground assisting with clean water, blankets and medical tents. In many districts, houses and health centres were destroyed, thousands of schools were damaged and over a million children were affected by the 7.8 magnitude quake.
One year later, where do we stand? UNICEF was successful in organizing an innovative cash transfer program for the most vulnerable people living in districts worst hit by the quakes. This provided much needed relief to more than 400,000 people. This cash assistance, a top up to recipients of the government's existing social assistance was utilised by those who received it to buy food, medicine, household essentials and clothes.
Throughout the 12 months that followed the earthquake, our vaccination campaigns were extremely effective and targeted close to half a million children. Over 1,790 temporary learning centres were set up to allow children to go back to school. Education materials were provided to 881,000 children. And 86 police checkpoints were built or strengthened to allow better protection for children at risk of being trafficked. This helped the interception of 1,851 people from possible trafficking and protection risk, including 850 girlsand boys.
Thanks to the funding that we received UNICEF put in place programming to support children and mothers in need of assistance. Over 11,000 pregnant women and new mothers were provided with access to healthcare services through transitional shelter homes.
The year to come will be critical as we at UNICEF want to build back better and reduce disaster risks for children. With our partners we will build fully equipped health facilities with birthing units in nine districts. Also, 800 semi-permanent school structures with two classrooms each in the 14 most affected districts. We will also ensure better water systems so that people can have access to clean water and to adequate sanitation facilities. Nutrition will continue to be a priority as hundreds of thousands of children will need supplementary feeding to grow better.
Following the success of the first phase of our cash transfer programme, a second phase is planned for reaching all children under 5 years of age in the eleven most earthquake affected districts.
UNICEF is working with the Government to strengthen the social protection system to make it more responsive to the needs of vulnerable groups in normal times and in times of crisis. This includes continued collaboration with the Government to scale up the existing Child Grant Programme to provide long-term security to all children in the affected districts as well as across Nepal.
South Asia is one of the most disaster-prone regions in the world, suffering the highest losses in lives, health status, livelihoods and assets from natural hazards including earthquakes, tsunamis, floods, landslides, volcanic eruptions and droughts. Disasters and climate change disproportionately affect the poor, vulnerable and marginalized, especially children and women.
One year after the Nepal earthquake, we are building back better and we are reducing the impact of disasters on children. We are improving the lives of all the children of Nepal as they are the future of Nepal.
Karin Hulshof is the UNICEF Regional Director for South Asia
---
---