Few hits, many misses
The draft constitution looks progressive in places but mostly has a lot of restrictive clauses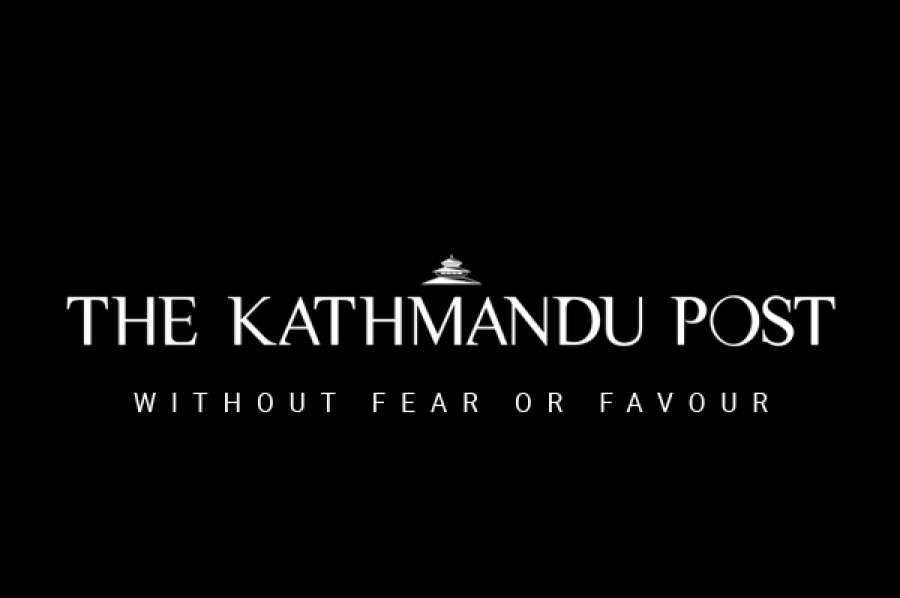 bookmark
Published at : July 6, 2015
Updated at : July 6, 2015 07:49
The Nepali people are eagerly waiting for the new constitution. The draft text, which is being debated right now, does include some promising provisions on citizenship and fundamental rights. However, apart from a few of these provisions that have received much praise, there are flaws in the draft that must be changed.
Unequal and confused
On citizenship, Article 12 (1.b) requires both the father and the mother to be Nepali citizens to be able to pass along the citizenship to their children. If either parent is a non-Nepali citizen, or no longer a Nepali citizenship, it imposes a two-year limitation to acquire a citizenship. This could make a number of children stateless. Further, Article 13 (1) compels non-Nepali husbands to wait 15 years for a citizenship through naturalisation with permanent residence, whereas a non-Nepali wife can get a citizenship immediately after marriage under Article 13 (2). This discriminates against Nepali women as their foreign husbands have to wait for 15 years to get citizenship while the foreign wives of Nepali men do not.
Under fundamental rights, Article 21 talks about the right to a dignified life but confuses the very spirit of right to life and right to dignity. It should have separated the two rights instead of putting them together. Similarly, Article 22 talks about the right to freedom but imposes numerous constraints. Restrictions on the right to freedom contradict the established principles of international law and are regressive when compared to the Interim Constitution. Restrictions on the right to freedom should have been limited to issues of national security, the reputation of others and public order and morale. But as the article mentions, freedom of expression can be curtailed if it is deemed to 'disrupt' relations between federal units, is disrespectful to labour, for slander, contempt of court, provocation to commit crime and assisting any foreign state and organisation that could threaten national security. These restrictions clearly override the spirit of freedom. Further, the right to mass communication in Article 24 is a continuation of the provision in the Interim Constitution, but restriction clauses include publication of false materials along with the limitations mentioned in the right to freedom.
On equality and justice
Article 23 talks about equality and non-discrimination. Some new grounds of non-discrimination such as sexual orientation, marital status, pregnancy and financial status are included. These are extremely important changes. However, in the clause that permits affirmative actions for historically disadvantaged groups, the 'Khas-Arya' group is also included. The list of protected groups is, thus, large. Effectively qualifying almost everyone in society to receive special treatment could easily result in the provision being both unachievable and meaningless.
In the right relating to justice, Article 25 (2) denies the constitutional right to provide legal counsel to a person who is either in preventive detention or to citizens of enemy states. Further, the '24-hour rule' to present suspects before a competent authority has also been denied to those people. Article 28 argues that people cannot be detained unless there is evidence that they are a threat to sovereignty, territorial integrity and public order. But all these crimes have been proposed to be criminalised in the Criminal Code Bill currently in Legislative Parliament. Therefore the provisions relating to preventive detention and 'citizens of enemy states' are redundant and outdated. Further, this section on right to justice completely fails to include the much-demanded right against enforced disappearances.
Article 43 talks about the rights of women and establishes the right to equality. However, the right relating to reproductive health, a standalone right in the Interim Constitution, is limited to a sub-article with a limited scope. Further, rights relating to family, which was a promising provision prepared by the first Consitutent Assembly (CA), are missing in the draft.
The rights of the Dalit (Article 45), senior citizens (Article 46) and rights relating to social security (Article 47) are completely undermined by the 'as provided by law' clause. The current provision regarding the right to social security makes much sense, but it also prescribes a list of categories of those who would be eligible for social security, whereas it should be provided only to those who are in need.
Information, environment, exile
The right to information is a progressive provision. However, its restriction clause exempts those 'things to be maintained secret as provided by the law' and effectively gives unlimited scope to any subsequent legislation that could put unreasonable restrictions on the right to information. Such restrictions should only be limited to cases of national security, reputation of others and public order and morality. The right against exploitation mentioned in Article 34 (4) states that no one shall be subject to work without his/her interest. But the restrictive clause allows compulsory work for 'public purpose' without defining it, giving a wider limit to the legislation and subjecting it to misuse.
The right to environment (Article 35), right to education (Article 36), right to employment (Article 38) and right to food (Article 40) suffer from the infamous 'as provided by law' clause, which effectively curtails both the constitutional status and content of these crucial fundamental rights, thereby making them un-enforceable in the courts. Further, the right to housing in the text is very limited compared to the draft prepared by the first CA. It removes the right against forceful eviction, protecting those whose ownership rights are already protected under the right to property. The very purpose of the right to housing is compromised as landless squatters, for example, are left subject to removal and forceful evictions.
The right against exile (Article 50) is outdated as no citizen has been expelled in modern-day Nepal. However, given the frequent practice of unlawful and summary deportation of foreign citizens, including asylum seekers, this article should have included 'persons' instead of citizens in its scope.
Weakest article
Article 51, which deals with the right to a constitutional remedy and enforcement of fundamental rights, is the weakest constitutional provision ever made in Nepal's history. It excludes any obligation of the state if law enforcement officials and non-state actors violate fundamental rights. Our courts do provide declaratory remedies but do not hold the perpetrators accountable. They do not provide relief and reparation to victims whose rights have been violated.
This issue needs to be addressed to make constitutional remedies and the universal 'right to effective remedy' enforceable. Further, Article 51 (2) states that in order to enforce the rights mentioned in this chapter, the state, as necessary, will have to make the laws within three years. This raises concerns that the state could limit all fundamental rights on the basis of laws to be later promulgated by Parliament, effectively diminishing any hope for people to be able to go to courts for remedy. Finally, the chapter on fundamental rights is also missing an interpretive clause declaring that fundamental rights have their origins in and ought to be interpreted according to the international human rights law and comparative jurisprudence that shape these emerging rights.
Phuyal is an advocate at the Supreme Court
---