Waiting to leave
Nepal and Israel need to consider a new government-to-government deal for Nepali migrant workers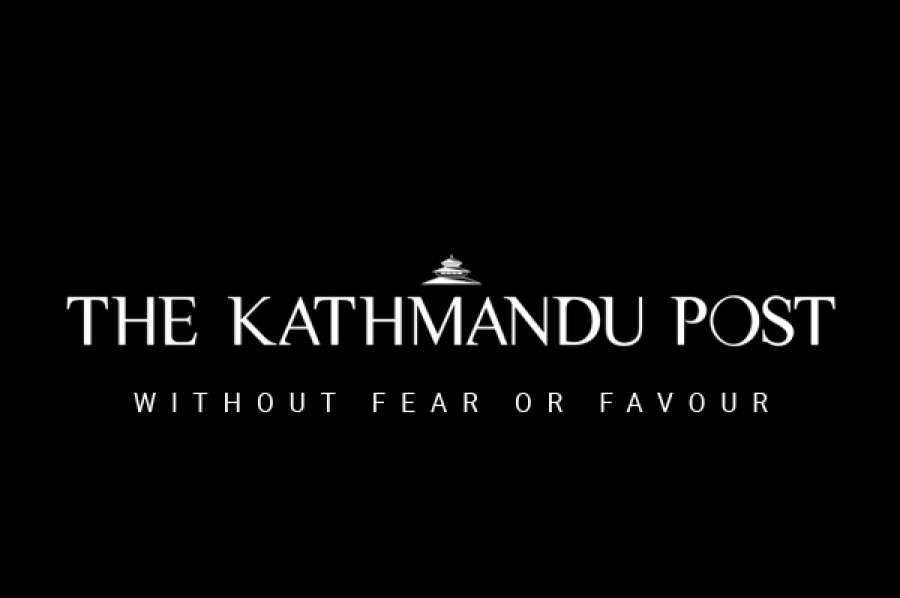 bookmark
Published at : April 7, 2015
Updated at : April 7, 2015 08:52
Some time ago, in Israel, I had a chance to interact with Israeli youths, scholars, and social activists, along with Nepali workers there. I found Israelis, especially the youth, to have a very good image of Nepal. It may be due to the historical fact that Nepal was the first and until recently, the only country in South Asia, to recognise the existence of Israel. Apart from that, the Annapurna trekking route seemed to be quite popular among young Israelis, as many frequently mentioned it when I introduced myself as a Nepali. Nepali caregivers in Israel have also played an instrumental role in the creation of such an image.
Unlike other kinds of profession, the task of a caregiver is very difficult, as the person has to deal with a human being, who is usually aged and retired. Since I had the opportunity to meet the employers of Nepali caregivers, I could sense that they were quite satisfied with the service provided. "Elderly care is not just a job, it is a big responsibility where lots of patience is required, and Nepali caregivers have proved that they have such a quality. That is why Nepali caregivers are popular among Israeli employers seeking care," an Israeli social activist told me.
Taking advantage
However, more and more Nepalis are using illegal channels to go to Israel by paying large sums of money to Indian and Nepali brokers. Though Nepal officially designated Israel as an accessible job market for its citizens in 2003, there were frequent bans and re-openings for work there, until Israel banned Nepali employment agencies from sending workers in April 2009.
Irregularities in recruitment in Nepal were the stated reason behind the ban. Apparently, Israel's Department of Population found a sizeable number of illegal Nepalis in the country charging higher service fees for jobs and many workers were found to be overstaying their visas. Transparency in the recruiting process, preventing employment agencies and Israel-based brokers of Nepali origin from exploiting Nepali workers and charging exorbitant fees from job seekers, ensuring that manpower agencies in Nepal levy correct charges, as have been specified by the governments of Nepal and Israel, were the major concerns raised by Israel before it reopened its labour market to Nepalis.While pushing for these agendas, Israel's interest was to recruit caregivers through a government-to-government channel.
But both the countries have not inked a new recruitment agreement even after several bilateral talks on the issue. As a result, Nepali aspirants who have been eagerly waiting and looking forward to working in Israel are impatient and looking for alternatives. And, the alternatives chosen by the aspirants have been more abusive and more expensive than the one the Israeli government was referring to in 2009. Earlier, aspirants used to pay Rs 600,000 to Rs 700,000, which was still almost twice the limit set by the Nepal government. Now, they are paying Rs 1.5 to Rs 2 million. Even those who can fly from Nepal have been found taking a route via India by using fake Indian identities. A good number of Nepalis have managed to reach Israel through these illegal channels.
Failed policies
As the number of legal Nepali workers in Israel is on the decline, due to the failure to ink a new deal, those who entered Israel before 2009 seek to overstay, as they see a high demand of Nepali workers. This aspiration to overstay has become an opportunity for Israeli brokers, in the name of human rights and legal consultancies. I met some Nepalis who were asked to pay some $3,000 to an Israeli lawyer who would then provide them with some papers allowing the workers to stay even after their visas expired. According to the current legal regime, Israel does not issue visas for new employment if caregivers have already spent more than four years and three months in Israel. They are not allowed to come back for a similar job, even if they follow the legal recruitment process. So, many seek the help of brokers and consultancies to extend their stay.
Some research has also found that new state policies might not always help in controlling 'illegal' migration in cases where foreign labour migration is not considered as an option but a necessity. Rather, such policies may result in more complicated and costly migration, along with greatly increased danger. If such a ban persists, we may have to hear of more disappointing stories. Both the Israeli and Nepali governments must be aware of the fact that there is a long list of impatient aspirants (more than three dozens pages on the website of the Israel Embassy in Kathmandu are filled with similar queries by those aspirants), who have been convinced by manpower companies and agents to wait until the issue is ironed-out. Most of them have already booked agents by paying some amount in advance in the hope that they will be placed on a priority list once the process restarts.
A new deal
Undoubtedly, it is the primary responsibility of the Nepali government to address the concerns raised by its Israeli counterpart and facilitate the recruitment of Nepali caregivers. Since the country has gained good experience of sending workers through government-to-government channel in South Korea, Nepal should not hesitate to follow the same process in Israel without delay.
Israel should also to review its earlier policy and evaluate whether it has helped control the concerns it had put forward while enforcing the ban. In fact, the ban neither downsized the number of illegal migrants nor did it reduce the cost for new aspirants to go to Israel. So both the countries should find a solution to resume new recruitment. They should reach a win-win deal that will be able to control the illegal and expensive migration process.
Pyakurel teaches political sociology at Kathmandu University and is currently researching 'Governance of Nepal's Labour Migration'
---
---