With ordinance in place, Constitutional Council can convene meeting in the presence of three members
New provision also allows the Council, headed by the prime minister, to take decisions on the basis of majority.

Chief Justice Cholendra Shumsher Rana (left), Prime Minister KP Sharma Oli (centre) and Chairman of the National Assembly Ganesh Prasad Timilsina during the meeting of the Constitutional Council on Tuesday evening. Photo Courtesy: Surya Thapa/Twitter
bookmark
Published at : December 15, 2020
Updated at : December 15, 2020 18:24
Kathmandu
The Constitutional Council now onwards can convene a meeting when a majority of members are present.
Repealing an earlier provision that required the prime minister, who chairs the Council, and at least four other members to be present to convene a meeting, the government on Tuesday introduced an ordinance as per which a meeting can convene even if only three members are present.
[Read: Ruling party feud impact seen on Constitutional Council]

The chief justice, speaker, deputy speaker, chair of the National Assembly and the leader of the opposition are members of the Council headed by the prime minister.
The KP Sharma Oli government introduced the ordinance on Tuesday afternoon after the Council meeting called for the morning had to be postponed until 5pm, as Speaker Agni Sapkota refused to participate.
After the ordinance, which was swiftly approved by President Bidya Devi Bhandari, main opposition Nepali Congress leader Sher Bahadur Deuba said that he would not attend the meeting.
With the Constitutional Council Act (Functions, Duties and Procedures) 2010 amended through the ordinance, the Council meeting can convene even without the Speaker and leader of the main opposition.
[Read: Attacking the system one step at a time]

There is no deputy Speaker currently.
Similarly, as per the amended provision, a decision also can be taken on the basis of majority.
The amended provision says a decision has to be taken through consensus but if that cannot be forged, it can be taken on the basis of the majority of the members present in the meeting.
Prime Minister Oli in April this year also had introduced an ordinance with similar provisions and the President had then also swiftly promulgated it. But the government was forced to withdraw it after massive criticism.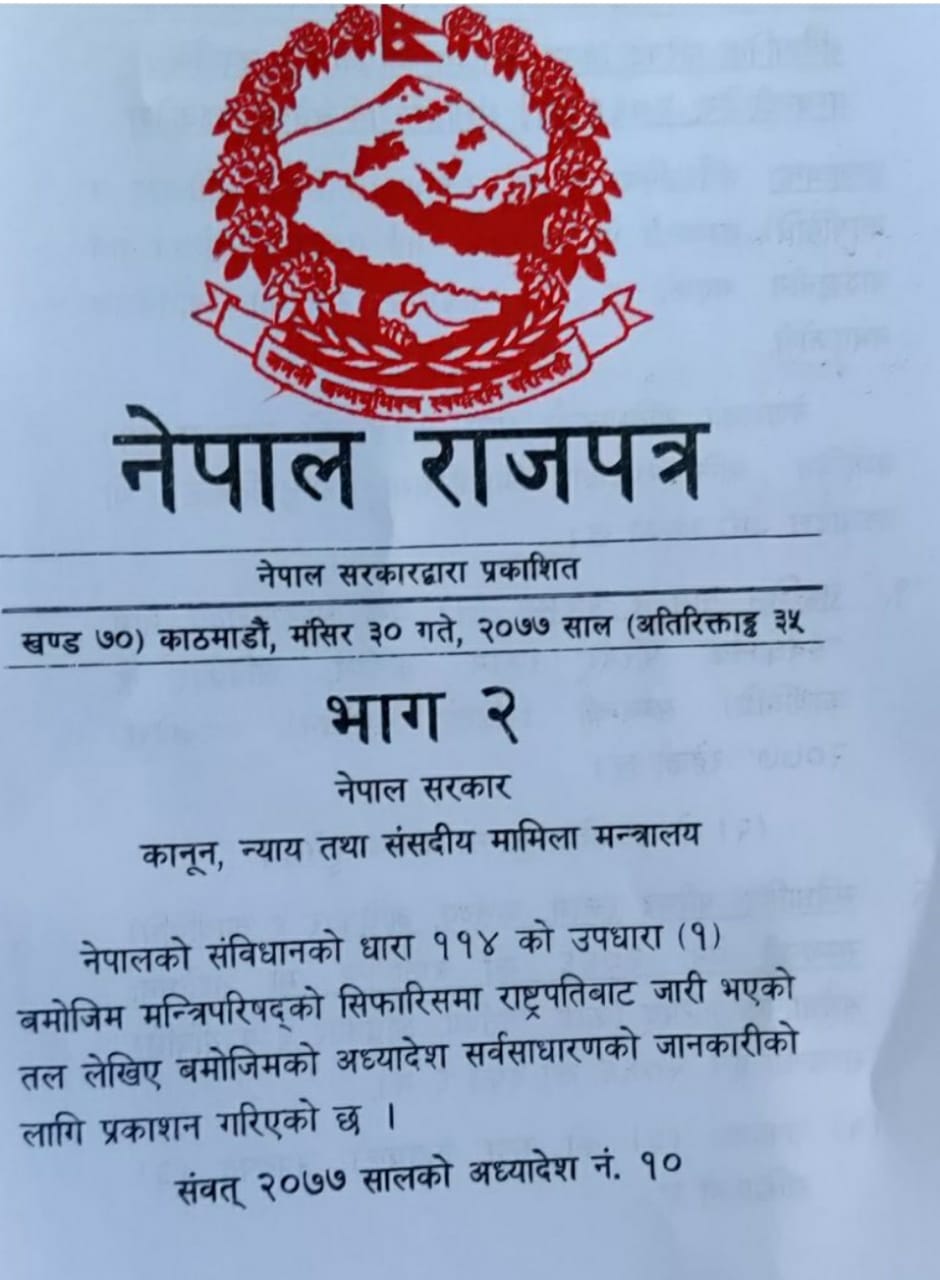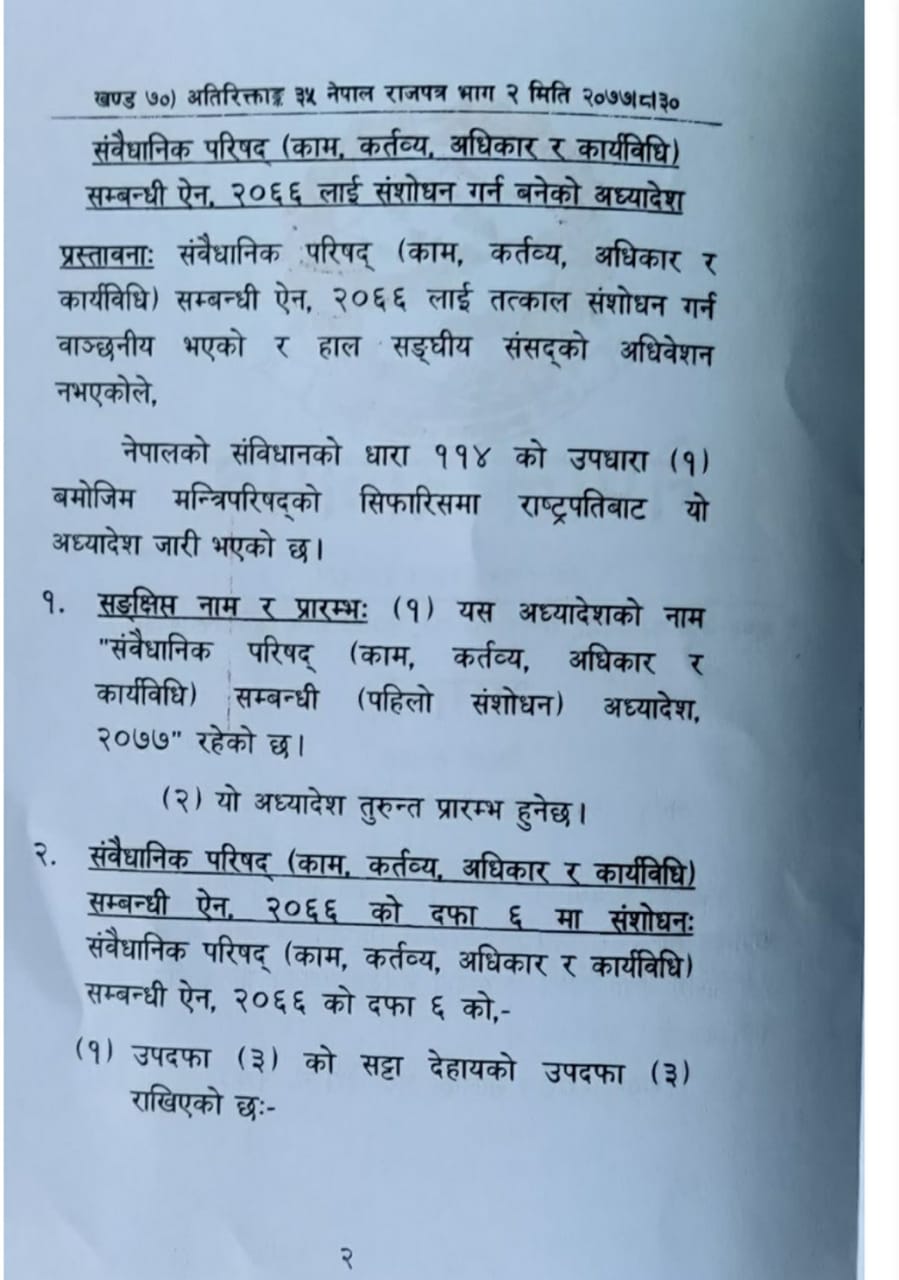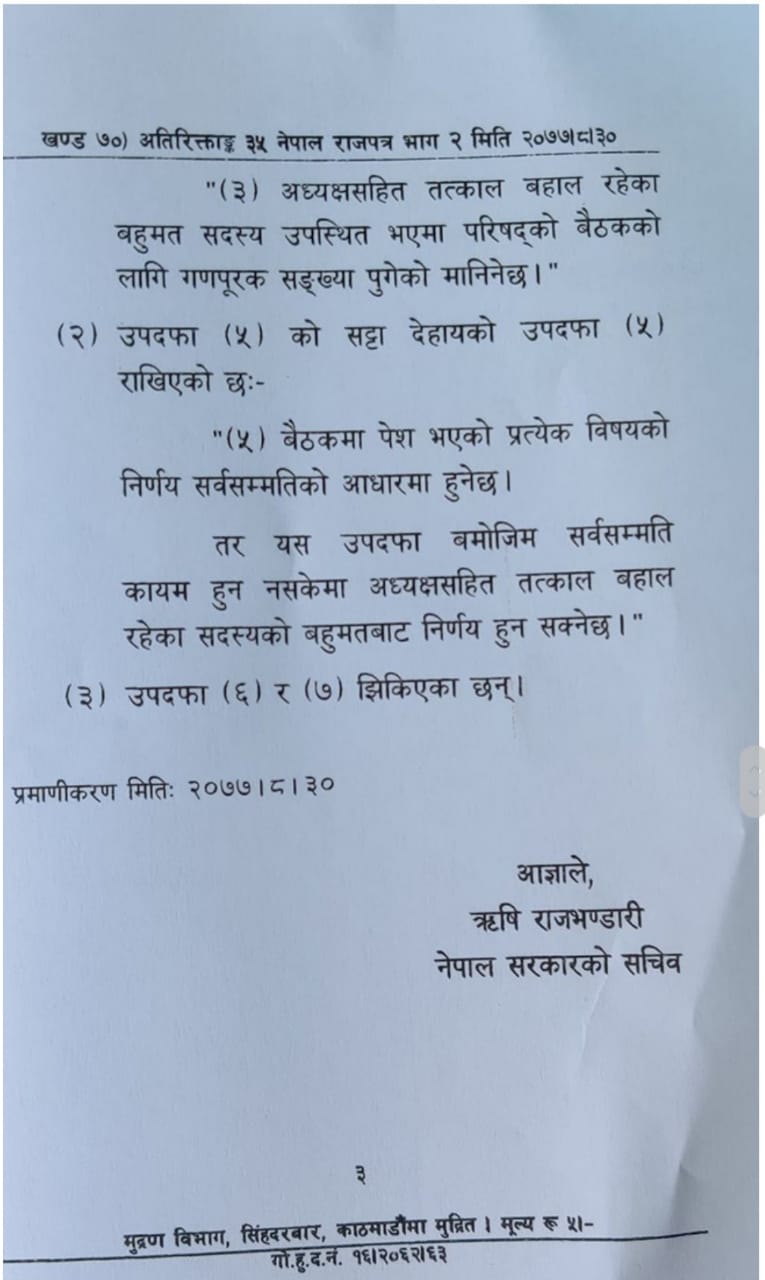 ---