Writ petition registered at Patan High Court against Bhatta's appointment as CEO of Investment Board
The writ seeks interim order barring Bhatta to work as CEO.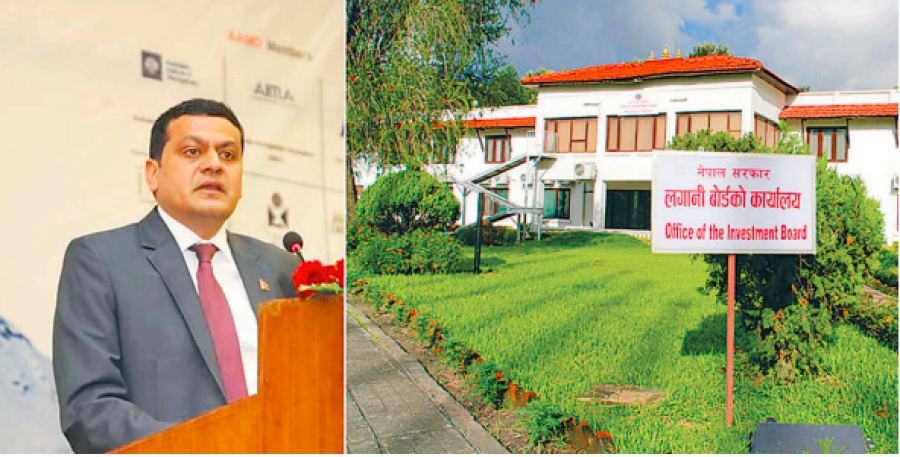 Post file photo
bookmark
Published at : August 11, 2020
Updated at : August 11, 2020 08:01
A writ petition has been registered at Patan High Court against the appointment of Sushil Bhatta as chief executive officer of Investment Board Nepal.
Shambhu Prasad Regmi, spokesperson for the court, confirmed on Monday that lawyer Jaya Bahadur Bhujel filed the writ petition challenging Bhatta's appointment earlier in the day.
Bhujel has asked the court to annul Bhatta's appointment through the order certiorari and mandamus, arguing that the recommendation for his appointment and his subsequent appointment as the CEO of the board were against the law.
He has also sought an interim order to stop the Cabinet's decision from being implemented.
In his petition, Bhujel has argued that Bhatta is not qualified to become the board's CEO because he does not have an impeccable professional reputation, nor has he enough managerial experience as provisioned in the Public Private Partnership Act.
Bhatta's appointment could discourage domestic and foreign investments, Bhujel has warned.
Referring to past media reports, Bhujel has mentioned in his petition that Bhatta had worked as an agent for many companies and that he does not have a transparent public image.
The government had to terminate contracts with 13 companies handled by Bhatta after poor performance in project implementation, Bhujel has stated in the petition.
A Cabinet meeting on August 3 had decided to appoint Bhatta as the CEO of the board, which deals with the largest projects—with cost over Rs6 billion and the hydropower projects above 200MW.
The decision, however, invited widespread criticism from different quarters. Many have argued that Bhatta's appointment was influenced by his brother, Deepak Bhatta, who remains the agent of many foreign companies including China Gezhouba Group, which was awarded the contract to develop the 1200 MW Budhi Gandaki Hydroelectric Project in September 2018.
In his petition, Bhujel has said that Bhatta's appointment as the board's CEO could lead to conflict of interest as his brother is working for a major project and he himself had worked as an agent for many building and contracting companies in the past.
Regmi, the spokesperson for Patan High Court, said that a hearing on the writ petition would be held on Tuesday.
"The bench will decide whether to issue interim order or invite the defendants for the hearing," he told the Post.
---