Nepali Congress demands government present details of the Rs10 billion spent on Covid-19 response
Prime Minister Oli thinks he knows everything, and this is the reason for the mess the country is in, Congress leader Thapa says.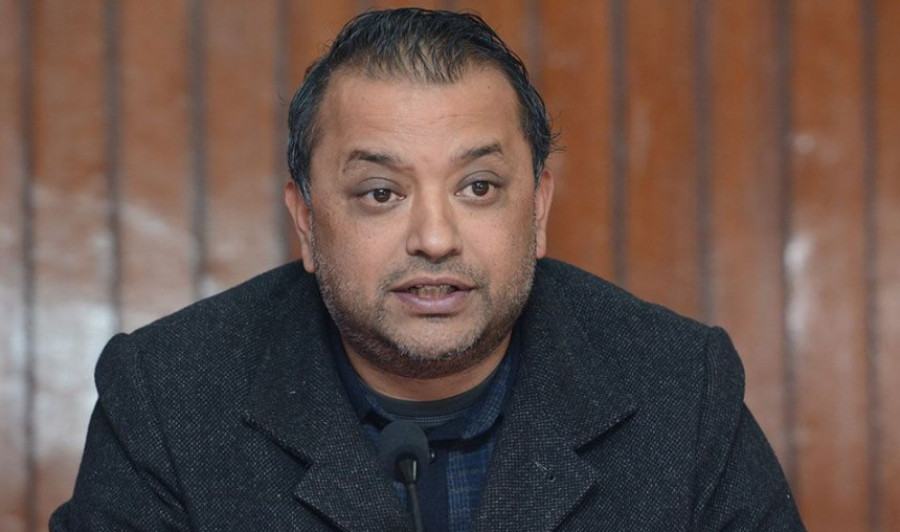 Post File Photo
bookmark
Published at : June 9, 2020
Updated at : June 9, 2020 14:14
Kathmandu
The main opposition, Nepali Congress, has demanded that the government furnish a detailed breakdown of the Rs 10 billion it spent to respond to the Covid-19 pandemic.

Deputy Prime Minister and Minister for Defence Ishwar Pokhrel, the chairperson of the High-Level Coordination Committee to Prevent and Control Covid-19, must inform the House about the expenses incurred while responding to the outbreak, said Congress lawmaker Gagan Thapa while speaking in Parliament on Tuesday.

"If his answers are not satisfactory, Prime Minister KP Sharma Oli must furnish the details before Parliament," Thapa said. "The Congress is not going to stay silent anymore. It will demand answers."
Thapa also accused the government 0f "shameless indulgence" in irregularities and corruption at a time of national crisis.
"The government buys just five polymerase chain reaction test machines and 25,000 kits and says Rs 10 billion has been spent. How was the money spent? We need answers," demanded Thapa.
"The government has completely failed to prepare despite getting months of head start."
The main opposition has also demanded answers on why the government has been so insistent on using rapid diagnostic test kits when even its own Ministry of Health has questioned their efficacy.
Thapa also criticised the government for failing to manage the quarantine centres.
"The prime minister comes and tells us there are 166,000 people in quarantine centres," he said. "Are these quarantine centres or concentration camps?"
Thapa also asked why the government has failed to properly treat Nepalis returning from India.
He drew the House's attention towards the government's failure to pay attention to the calls by experts and the Supreme Court to expand PCR testing.
"In Sudurupaschim, swab collection has been halted for days. In Province 2, thousands of people are still in quarantine centres waiting for their test results. What is the government doing? It is limiting the scope of testing."
Thapa said the reason for the government's failure is Oli's ego. The prime minister thinks that he knows everything, he said. "Along with those who died of Covid-19, the government must also take responsibility for the deaths in quarantines and that of those who died of starvation and lack of treatment," said Thapa.
On Saturday, the National Human Rights Commission also had asked the government to pay attention to poorly managed quarantine centres, saying that they even lack basic facilities.
A majority of the 14 Covid-19 deaths so far, have been reported in quarantine centres.
Earlier on Monday, the Central Working Committee meeting of the Congress party said that the government has completely failed in its response to the Covid-19 pandemic.
---