Patients under regular medication face shortage of medicines due to prolonged lockdown
A heart patient died on Monday because she ran out of her supply of medicines, according to District Hospital in Chainpur.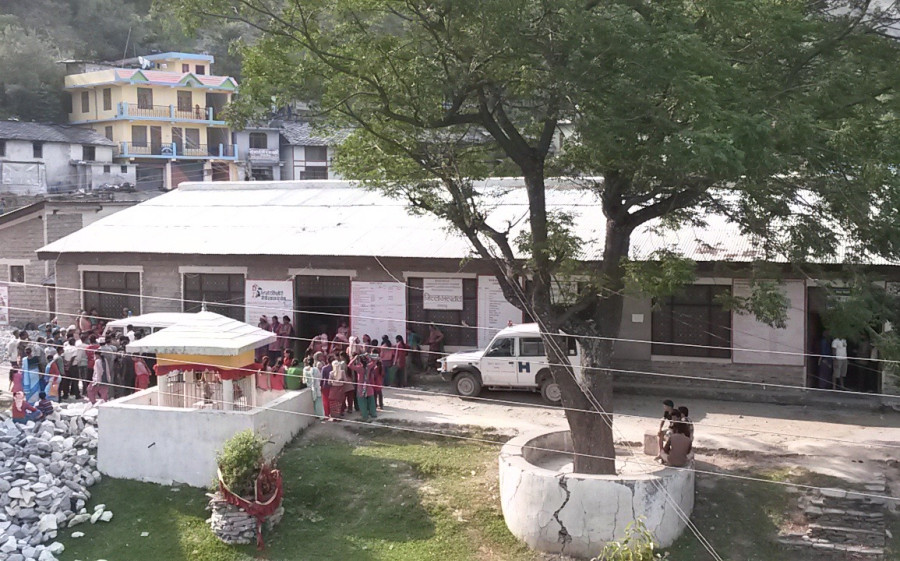 Even today, many health workers in Dang who are involved in the treatment of Covid-19 patients or suspects are without protective equipment and at risk of catching the virus. Post file photo
bookmark
Published at : May 6, 2020
Updated at : May 6, 2020 12:01
Bajhang
Shortage of regular medicines for chronic patients triggered by the protracted lockdown is taking its toll in Bajhang, a hill district of Sudurpaschim Province.
Kanka Devi Bohara, a permanent resident of Dhalaun in Saipal Rural Municipality, died on Monday as she could not get her regular medicine. The 47-year-old heart patient had been on medication for her ailment for the past six years but had run out of her supply of medicines two weeks ago, according to her neighbours.
"She [Bohara] was deeply worried since she was running out of medicines. Her relatives and neighbours would bring her medicine from Kathmandu but not since the lockdown," said Karishma BK, the victim's neighbour.
Bohara, a mother of four living in Chainpur, the district headquarters of Bajhang, was a daily wage worker. Her health had been deteriorating for the past two weeks, and her neighbours had taken her to the district hospital on Monday evening where she died in course of treatment.
Dr Sandip Okheda at the hospital said Bohara died because she did not take her prescribed medicines regularly. "She hadn't been taking her medicines for two weeks. She was brought to the hospital in a critical condition and we could not save her," he said.
According to Okheda, the medicine that the victim had been using is not available in the district. "But had we been informed earlier, we would have made arrangements for the medicines to be supplied from outside the district," he said.
Bohara is just a case in point. Hundreds of patients of noncommunicable diseases such as heart ailment, diabetes and high blood pressure are at risk due to possible shortages of medicines during the lockdown enforced nationwide since March 24 to slow down the spread of coronavirus. According to Okheda, there are around 800 chronic patients of various diseases taking regular medicines in the district.
"If the patients run out of their supply of medicines and they don't make it to the hospital on time, their lives could be at risk," said Okheda, urging people to contact the district hospital if they face shortages of any medicines so that the hospital can make arrangements for them.
---
---