Death of a transgender woman raises alarm among Kathmandu's trans community
Members of the LGBTI community say the death of Junu Gurung is the latest reminder of just how perilous living as a trans person can be in Nepal.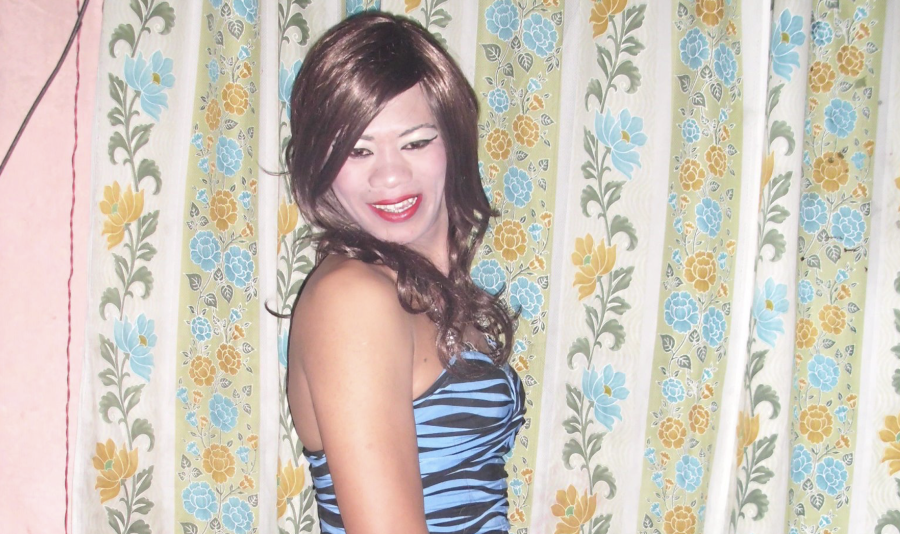 bookmark
Published at : March 11, 2019
Updated at : June 24, 2019 16:56
Kathmandu
Junu Gurung loved to dance. She also loved to drink. And that is what led her life into a downward spiral, one she never recovered from.
Her alcoholism, Junu's friends say, led her to quit her job at the Blue Diamond Society, the LGBTI organisation that had long supported her. With no other opportunities available, she had gone back to sex work.
Junu understood just how dangerous the profession could be. Four years ago, she was attacked by a group of unidentified men who stabbed her while she was working on a Thamel street. Gurung narrowly survived the attack.
On Sunday morning, Junu was found dead at her rented apartment in Lazimpat. Her friends and family believe she died from the injuries she sustained during a fight only a few days ago.
According to her friends, Bidesh Karki beat her "black and blue" following an altercation at a local eatery, where the two had been regular customers.
It's unclear what led to the fight. The two knew each other, say Junu's friends, and some speculate they may have even been involved in a romantic relationship. At least one person said he had seen Karki visiting Gurung at her apartment numerous times.
Witnesses told representatives at the Blue Diamond Society that Karki retaliated after Junu said something to him. He only stopped hitting her after the owner of the eatery jumped in to separate the two.
Following Junu's death, police have taken Karki in custody, but officials said her death cannot be ruled a homicide just yet.
"We have to wait for the post mortem results to determine the cause of the death," said Binod Ghimire, the deputy superintendent of police. "Depending on the results, we will move forward with the case."
Born Jiwan Gurung, the 31-year-old from Lumle Village in Pokhara, came out as third gender over a decade ago. While Junu's family never really embraced her identity as a woman and still call her Jiwan, they say they always considered her family and wished the best for her.
"We didn't really have any issues with it," her elder sister, Prema, told the Post. "We thought she had made a choice but were hopeful she would eventually return home to us."
A few hours after the family received the news, Prema, two other sisters, a younger brother and other relatives jumped into a bus to Kathmandu.
"We couldn't believe it when we heard she had died," said Prema Gurung, one of Junu's elder sisters, who says they regularly spoke over the phone and on Facebook. "I couldn't eat or sleep after I heard the news."
Junu's sister, Prema, breaks into tears during the funeral on Monday. [Photo: Anish Regmi]
The family on Monday filed a complaint at the Durbarmarg Police Station where they briefly met Karki, the suspect.
He denied killing her and told the family he only punched her twice.
"Her body is covered in bruises, there are blue marks around her eyes and on her chest, how can that result from just two punches?" said Sujan Gurung, the victim's brother who bears a striking resemblance to Junu.
Prema and her two sisters broke down upon seeing Junu's body at the Teaching Hospital morgue where a post mortem was conducted.
Hospital authorities told the family an initial evaluation showed Junu had a "broken nose bridge, blood clot in one eye due to swelling" and "injuries at the head"—telltale signs of a violent beating. But doctors said they would have to wait for the test results of vital organs before they could ascertain the cause of death.
Junu's family and friends are angry at not just Karki, but also at police for their callousness towards her plight.
After she was beaten up by Karki on Friday, Junu had gone to the police station in Durbarmarg to file a complaint. She was turned away, her family and friends say, and was asked to first get her wounds treated and then come back.
She never did.
"Why couldn't they have accompanied her to a hospital, got her treated and then have her complaint filed?" said Sudeep Gautam, human rights officer at the Blue Diamond Society. "The least they could have done was inform us so that if they couldn't, then we would have taken care of her."
Ghimire, the police officer, defended his team's actions saying the medical condition of a complainant has to be taken care of first.
"We told her she should go to a hospital for treatment and then we could register the complaint," Ghimire told the Post.
Police's response is problematic, says Gautam, especially since they were already aware of the history between the two. According to Gautam, Junu had filed a complaint against Karki previously after he had threatened her. Police had made them reconcile.
On Monday evening, Kathmandu's trans community showed up in full support at the cremation centre in Swayambhu, where her last rites were performed according to Buddhist traditions. Many of her friends remember her as a spirited, carefree person who was often "lost in her own world."
Junu's last rites were performed in Swayambu on Monday. [Photo: Anish Regmi]
"Junu didn't care about anyone or anything. She was just happy living life on her own terms," said a friend who wished to remain anonymous because his family is not aware of his sexual orientation.
A palpable sense of shock, anger and fear permeated the air.
"This could have happened to any one of us," said one of the attendees. Another said, "I heard police only arrested him after he said he would kill her."
Bobby Gurung of the Blue Diamond Society says Junu's death is the latest reminder of just how perilous living as a trans person can be in Nepal.
"Two months ago a trans woman was killed in Chitwan. We still don't know who killed her. And now Junu is dead," said Bobby. "These incidents just make us question our safety, and we have to be very careful."
As her brother got the pyre ready, one of Junu's sisters broke down.
"Why did you have to leave us?" she said. "Why didn't you come home when we asked you to?"
Correction: This article has been updated to correctly recognise Junu Gurung's gender identity. An earlier version used the term "sexual orientation" instead of "gender identity."
---
---