Nuwakot Palace cries for urgent makeover
Government apathy will soon reduce the historic 'Sat Tale Durbar' (seven-storey palace) in Nuwakot to ruins.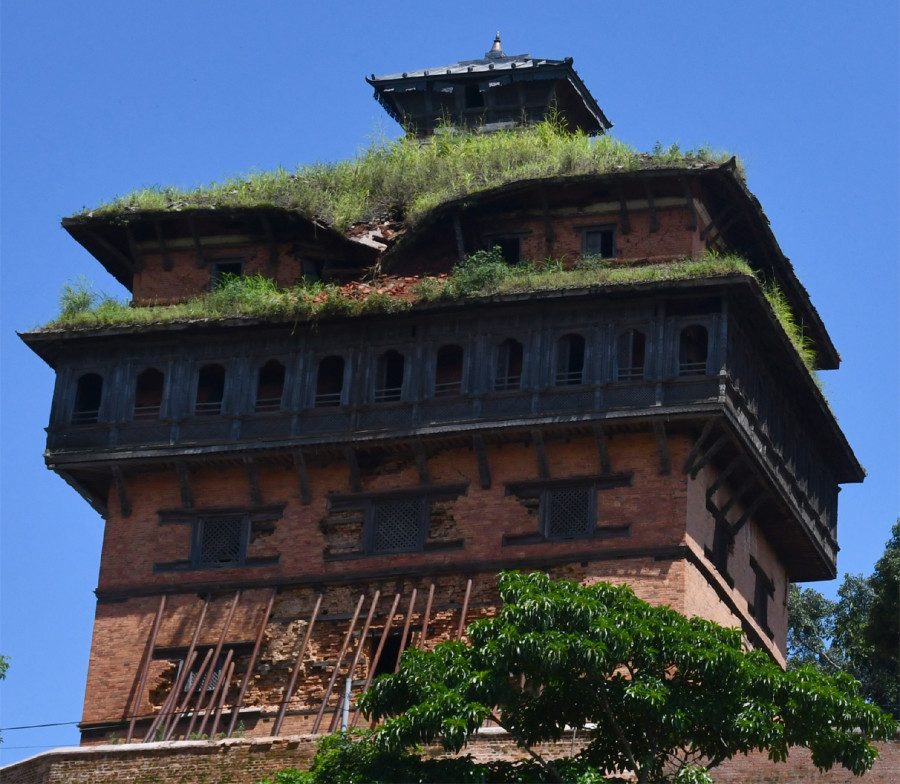 bookmark
Published at : December 9, 2018
Updated at : December 9, 2018 08:10
Sat Talle (nuwakot)
Government apathy will soon reduce the historic 'Sat Tale Durbar' (seven-storey palace) in Nuwakot to ruins.
The concerned authority has not taken any corrective step despite the centuries old architecture on the verge of collapsing. In the absence of any conservation plan, the palace will lose its beauty and elegance, local resident say. They blame the government for doing nothing to restore the historic palace.
Local resident Surendra Kumar Shahi said, "We repeatedly reminded the Director General of the Department of Archaeology about the decrepit condition of the palace and request him to reconstruct the palace soon, but to no avail."
The palace, originally nine-storey tall, had come down to seven storeys following earthquake in 1934. Further, the earthquake on April 25, 2015 damaged its western and southern sides of the second and third storeys, and its pillars developed cracks and the roof was unhinged.
Currently, the palace walls have been propped up with iron poles to keep it upright. Visitors are barred from entering the dilapidated palace. The surrounding buildings like Rangamahal and Garadghar were also destroyed in the quake.
Located atop a hill overlooking Samari, Dhikure and Thansing valleys with a view of Tadi and Trishuli rivers, the palace was constructed by the then King Prithvi Narayan Shah and used it as administrative headquarters after annexing Nuwakot in 1744 BS.
Taleju Bhagwati Temple located around 200 metres north from the palace was also ravaged by the earthquake. Another 400-year-old Bhairabi Temple had tilted slightly. Following the damage, religious ceremonies and daily prayers have stopped.
"People know Nuwakot by this palace. If this palace will have no existence how could people know Nuwakot in the future?" asked Shahi, adding that it is the responsibility of the government to take care of historic and archaeological sites.
Though a technical team from China had initiated survey of the earthquake-ravaged Nuwakot Durbar for its reconstruction in August 2017, the reconstruction work has not started yet. Palace caretakers said eight Chinese technicians surveyed the seven-storey palace and its vicinity.
Nuwakot Palace Museum Chief Arjun Prasad Phuyal said, "The Chinese government had told to start reconstruction of palace from mid-November to mid-December, but, the construction work has not started yet."
According the Nuwakot Palace Museum, a detailed project report of the palace has been already prepared.
---
---