In the controversial 'Kabir Singh', no one learns and no one grows
In a region where audiences are prone to emulating on-screen protagonists, films must be careful about the kind of message they're sending

A screenshot from the movie.
bookmark
Published at : June 29, 2019
Kathmandu
While promoting his most recent film, Kabir Singh, Shahid Kapoor had said in an interview, "If I start justifying characters, I can't be an actor." While I understand the sentiment, the reality is that audiences tend to idolise heroes and emulate their behaviour. And given the ongoing firestorm of criticism against the film, actors like Kapoor must live with the consequences of their on-screen portrayals.
Kabir Singh the film can be interpreted in two distinct ways. The first way goes thus: a genius surgeon, who is also angry a lot, goes on a downward spiral after his girlfriend is forced to marry someone else. The second interpretation is this: a misogynistic, violent, masculine patriarch finds a girl he can control, but when he loses that control, it sends him into a downward spiral of drugs and more violent behaviour.
The plot of the film is simple. Kabir (Shahid Kapoor) is a house surgeon, introduced as a brilliant genius of a doctor with many flaws. One of his introductory scenes sees him almost raping a woman. He abuses alcohol, drugs, and people and is so angry he'll chase after you if you happen to accidentally break his drinking glass.
So, what happened to our hero that led him to become this way? How do we justify his criminal conduct? Something terrible must have happened in the past to turn him into this monster. Through flashbacks, we learn that young Kabir liked to beat up people in football games. He's abusive of authority and his friends like to cheer him on.
One day, he sees Preeti Sikka (Kiara Advani), a young and naïve 19-year-old first year medical student, and he claims her as his property. He abuses his knowledge as her senior and a doctor to give her anatomy lessons, drawing figures on her hands and arms. And when the next class is on the upper torso, the audience is expected to understand what happens next.
Preeti, on the other hand, says absolutely nothing, quite literally. She doesn't utter a word when he kisses her in front of everyone nor when he kidnaps her to stay with him in the boys' hostel. She is absolutely obedient and docile, and finally, after they've just had sex, she utters her first complete sentence in the film, "What do you like about me?" "I like the way you breathe," replies Kabir Singh.
What kind of a world is this, where a medical student has no objection to being kidnapped and harassed? Writer and Director Sandeep Reddy Vanga tries hard to justify this behaviour and the world he's created. In an opening monologue, Kabir's grandmother (Kamini Kaushal) explains that as a child, Kabir had this doll, and when someone took it away from him, he didn't eat or drink for days. So when Preeti's father forces her to marry someone else, Kabir loses another doll, and this time, he overdoses on alcohol and drugs.
Plot aside, the film gets lethargic in the second half. There are redundant scenes of his friends and family asking him to snap out of the breakup, and the appearance of just another love for Kabir in the form of Jia Sharma (Nikita Dutta), an actor. But nothing really progresses.
Kabir loses his mind, his friends, his family members, and his integrity as a doctor. But he is never given a redemptive arc. It takes the death of his grandmother for him to shave his beard, and that's the only change we see. The spiral continues, and once again, our hero ventures out, looking for the girl who broke his heart. After sitting through an overtly stretched second half, you reach the climax, where he finally meets her.
And in the most absurd of contrivances, Preeti tells Kabir she's been waiting for him all this time and that she is carrying his baby. She was married but she walked out, she says. She also makes certain to mention that the guy she was married to never touched her. The absurdity doesn't end there—Kabir takes her home, and her father, the primary antagonist of this whole story, simply comes in and apologises, all very casually.
No one learns, and no one grows.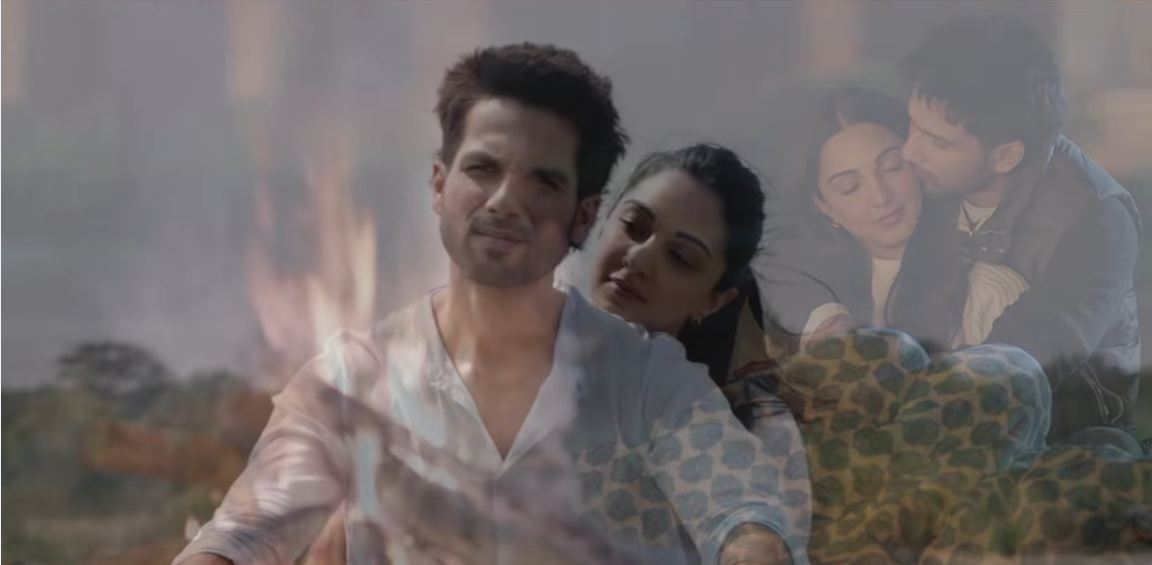 A screengrab from the movie. 
Technically, the film feels well-crafted, at least in the first half. Vanga's direction flows with the film, and he allows Kapoor to improvise, although he does come up with some blatantly misogynist scenes. In one, the actor says he's going through an overstretched PMS, just like women do. The background score pumps you up and the director maintains long takes, which allow him to keep emotions flowing. Songs by Arijit Singh keep you occupied. The editing is slick and the pacing brisk.
As a director, Vanga knows what he is doing, but the content he is working with is absolute rubbish. This is apparently his second attempt to tell the same story—the first being a Telugu film Arjun Reddy. I haven't seen the film and I don't think I want to.
It would be wrong to say you can't make a film about a tragic lover. There are, unfortunately, enough real-life stories of ex-lovers falling into drugs and alcohol; unrequited love is a reality for many. But to glamourise criminal activity like physical abuse and kidnapping while calling it love is just irresponsible.
Indian cinema, for the most part, has often glamorised stalking and harassing women as romantic gestures. Kabir Singh follows in the footsteps of similar films like Tere Naam (2003) or Raanjhanaa (2013). But Kabir Singh is especially problematic because it justifies those acts. The film seems to say, look, no matter how badly you behave, to yourself or others, your behaviour is justified as long as you're in love. If you persist, you will always get your reward. And that is a bad message.
But don't misogynist people like Kabir Singh exist in reality? And shouldn't film depict reality? Well, yes, you can make films about all kinds of people, bad and good, but because films like these are meant for mass consumption, especially in a region with severe illiteracy, domestic abuse, and numerous social problems, you have to be careful about the message you're sending. Irrational behaviour cannot be normalised under the guise of artistic freedom.
South Asian audiences are not just impressionistic, we are infectious. Remember the friendship bands from Kuch Kuch Hota Hai (1998) or the motorcycles boom after Dhoom (2004)? Audiences here seem much more prone to emulating on-screen protagonists.
I watched Kabir Singh on a weekday in a hall packed with teenagers and young adults. On my way out, one of the boys casually joked, "So, who are you going to beat up to get your girl back?"
It's going to take me some time to forget that.
Kabir Singh
Actors: Shahid Kapoor, Kiara Advani, Kamini Kaushal
Writer/ Director: Sandeep Reddy Vanga
Running Time: 172 Minutes
Rating: 2 out of 5 stars
---
---