10 holiday destinations in Nepal for 2022
If you've yet to begin planning your 2022 travels, you might find these destinations are well worth your consideration.

Sindhuli gadhi holds a special place in Nepal's history. This is the ancient fort where the Gurkha soldiers won over the soldiers from the British Empire in 1767. SHUTTERSTOCK
bookmark
Published at : January 1, 2022
Updated at : January 1, 2022 19:48
Kathmandu
The 2021 travel year has come to an end. Avid travellers are looking forward to the coming months and the travel opportunities that await. New destinations across the country are receiving renewed attention for a variety of reasons. If you've yet to begin planning your 2022 travels, you might find these destinations are well worth your consideration.

Here are the top 10 up-and-coming travel destinations for 2022 based on social media trends and destinations featured by the Nepal Tourism Board's research department.
1. Sindhuligadhi
Sindhuligadhi holds a special place in Nepal's history. This is the ancient fort where Gurkha soldiers defeated British Empire troops in 1767. Hence, this fort today stands as a symbol of bravery of Nepali soldiers. Sindhuligadhi lies about 20 km east of Sindhuli Madi, the district headquarters, and about 150 km from Kathmandu. In case you are travelling from Kathmandu, you have to take an uphill trip from Khurkot, which is about the same distance. The road is blacktopped right up to the historic fort which is located at an altitude of 1,416 metres from sea level. Sindhuligadhi sees a flurry of picnic-goers all week round. The fort has also recently added facilities such as a good access road and clean drinking water in order to develop it as a major tourist destination. It's a strategic vantage point where one can see Sindhuli in the south to Ramechhap and the Himalaya in the north. The place is also famous for its historic importance. One must visit the museum made by the Nepal Army in Sindhuligadhi. The place is also famous for local junar and kiwi fruits.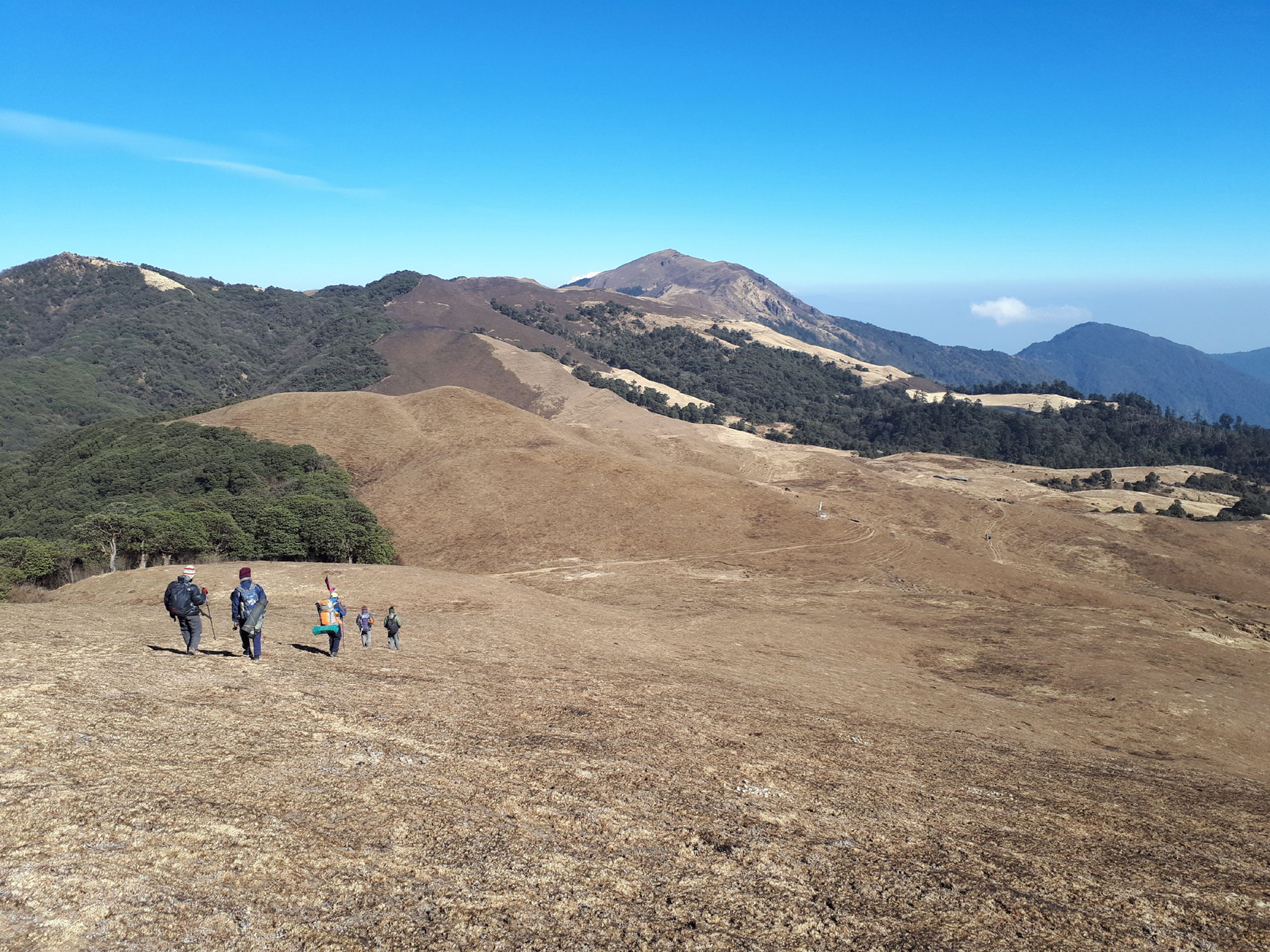 PHOTO COURTESY: Ramesh Rai
2. Mundhum Trek
Mundhum Trek passes through several indigenous ethnic villages and landscapes in Khotang and Bhojpur districts. This adventure takes you through the settlements of the Kirati people. This trail goes up to an elevation of 4,200 metres to the viewpoint of Silchung Peak.
This is a new and unaffected-by-modernisation route which starts from Diktel Bazaar and passes through beautiful settlements like Chakhewa, Rawa Dhap, Salpa Bhanjyang, Silchung and Hanspokhari and ends at Bhojpur. There are some lodges in Diktel, Bhojpur but trekkers are advised to carry their own tents. The trail offers a panorama of most of the eight thousanders, including Everest, Lhotse, Makalu, Cho Oyu and Kanchenjunga. The spring season, March through May, is highly recommended for the trek.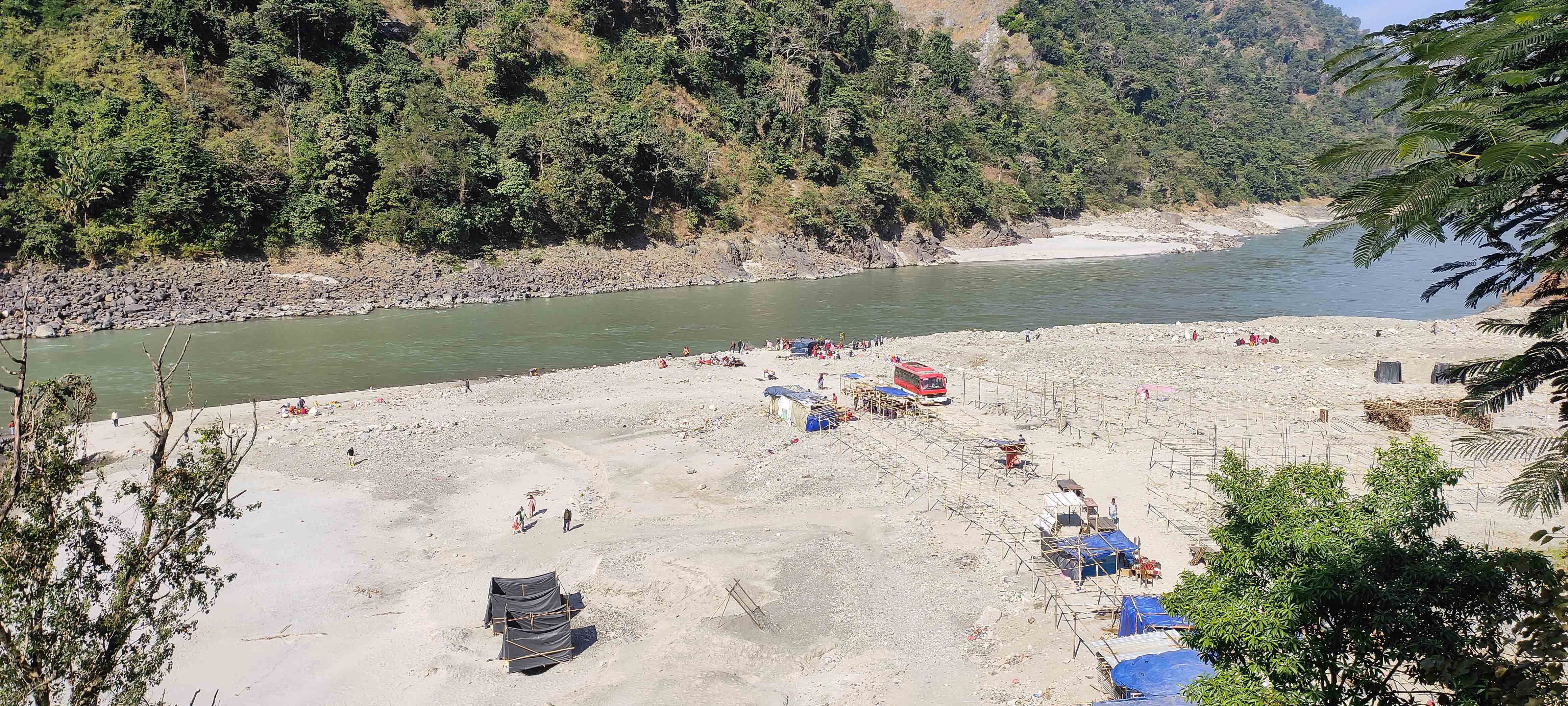 PHOTO COURTESY: sunil sharma
3. Baraha Kshetra
Baraha Kshetra is a pilgrimage site situated around 20 km from Dharan on the confluence of the Sapta Koshi and Koka rivers. This place is one of Nepal's oldest shrines mentioned in the Puranas including Brahma Purana, Baraha Purana and Skanda Purana, and it is also mentioned and glorified in the Mahabharata epic. It is considered to be the most important pilgrimage site in the eastern region. This temple displays both cultural and natural heritages. People from India especially come here during the occasion of Kartik Purnima, and people from Nepal especially visit here on the auspicious day of Makar Sankranti. Jet boat services and public buses are available to Baraha Kshetra.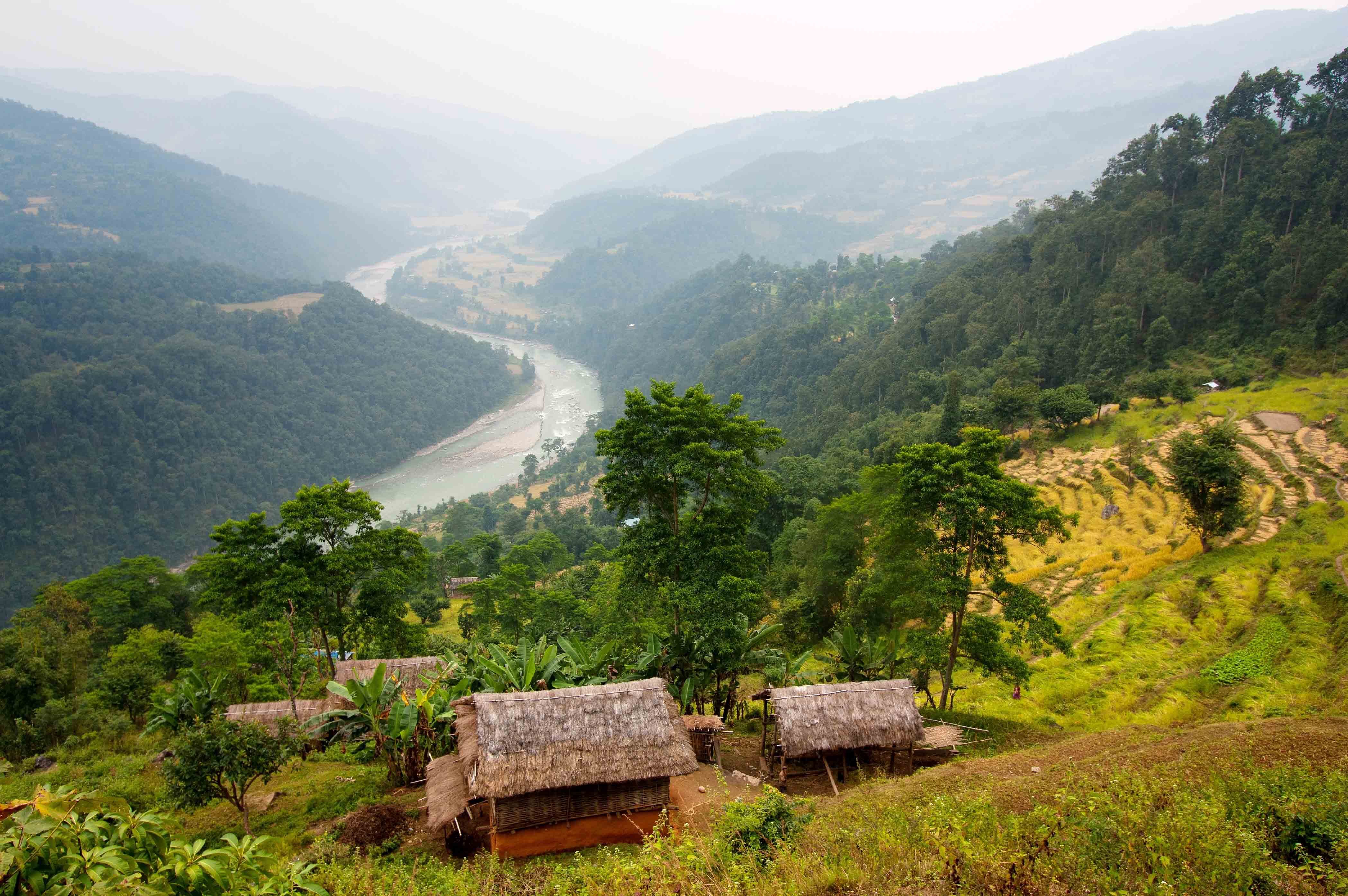 SHUTTERSTOCK
4. Arun Valley
Arun Valley lies in the Makalu-Barun National Park between Sagarmatha and Makalu. It is not only picturesque but a diverse region with stunning terraced landscapes and a rich wilderness. It is a less touristy area and an exceptional route, which was discovered by trekkers who love to walk through isolated and hidden valleys. The trek begins at Tumlingtar after an hour-long flight from Kathmandu. During the trek, you cross various ethnic settlements of Rai, Sherpa and Limbu people. It offers an amazing trekking experience and offers the beauty of nature. The Arun III hydropower plant is being developed on the Arun River. The project involves construction of a 70-metre tall and 466-metre long concrete gravity dam on the Arun River. The place has become one of the favourites for people in the eastern region.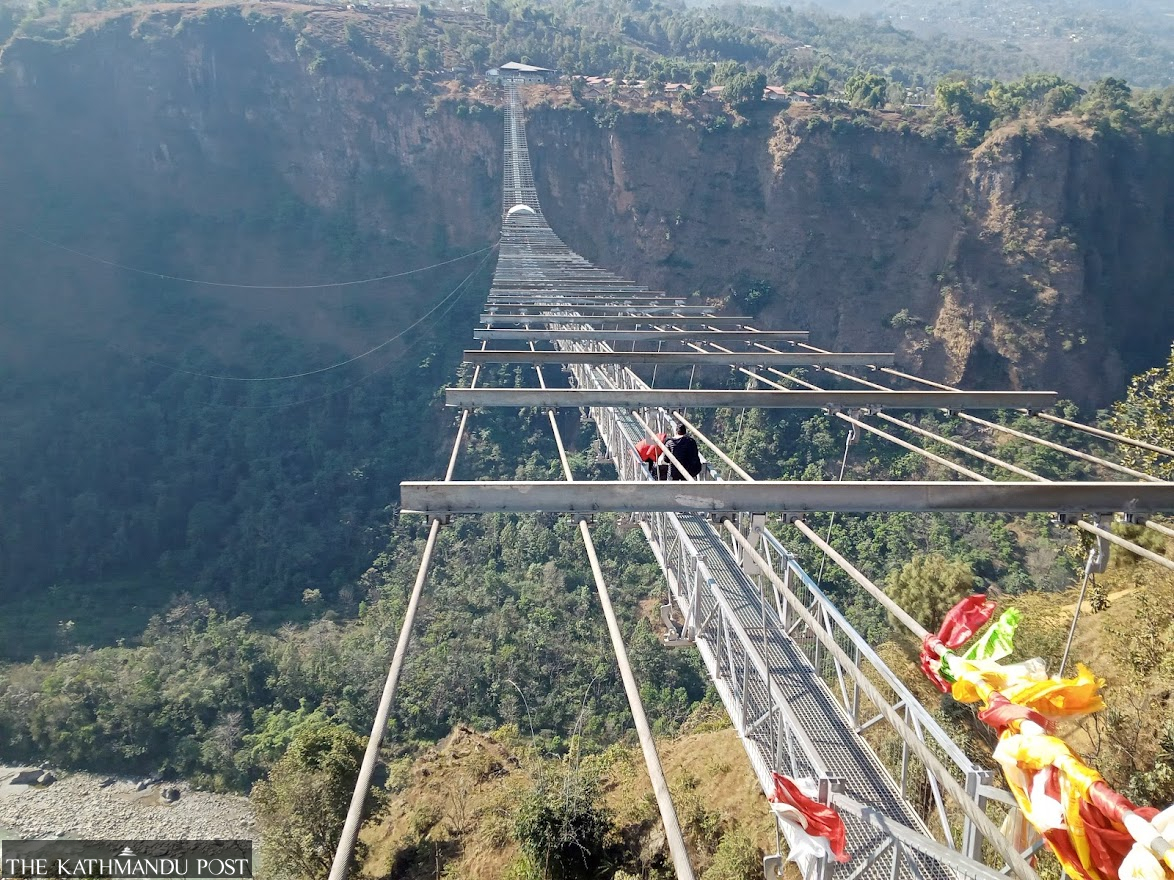 POST FILE PHOTO
5. The Cliff, Kushma
Nepali adventure lovers are already flocking to The Cliff, a bungee jump station in Kushma, Parbat district, which is a two-hour drive from Pokhara. A two-lane road connecting Pokhara with Kushma is being developed. The breathtaking 528-metre-long bridge above the Kali Gandaki River where visitors experience terrifying walks has a bungee facility in the middle, and has become a mecca for adrenaline junkies looking for the biggest and best thrills. The 228-metre high bungee jump facility in Kushma is the world's third highest. According to Guinness World Records, the official website that tracks ultimate record-breaking facts and achievements, the highest commercial bungee jump facility is 370.25 metres, located on the Balinghe Bridge in Huangguoshu, Guizhou, China. It came into commercial operation in January 2019. The new facility has bumped the commercial bungee jump facility of 232.82 metres on the Macau Tower, Macau to second position. The suspension bridge across the Kali Gandaki Gorge is a copy of the walkway in Krasnaya Pollyanna Valley in Sochi, Russia which was designed as part of the plans for the 2014 Winter Olympics. The Cliff has also started the highest sky cycling track over the Kali Gandaki River suspension bridge of Kushma and Baglung.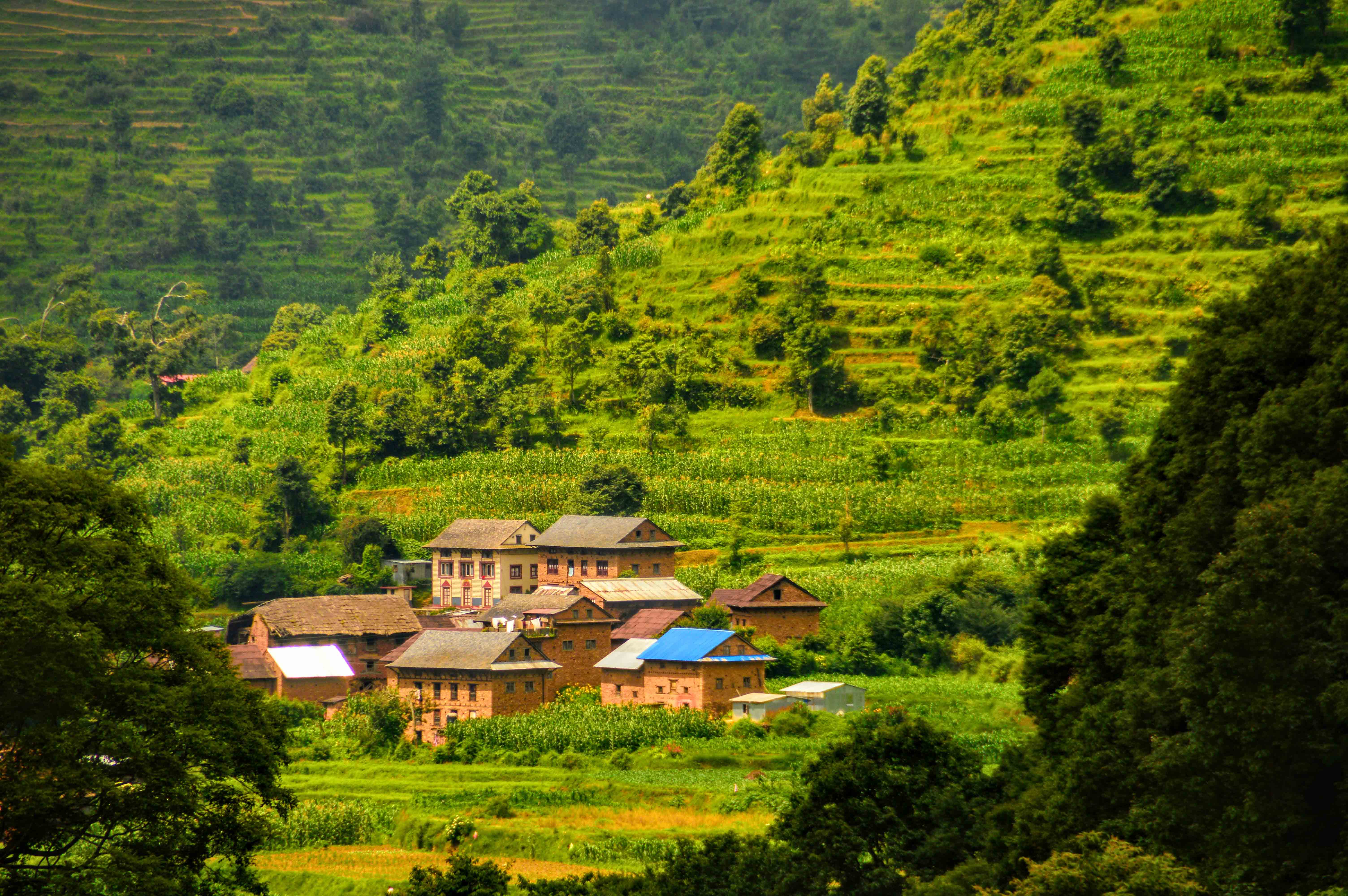 SHUTTERSTOCK
6. Chitlang
Resorts and homestays in Chitlang, Makwanpur, that were severely battered by the Covid-19 pandemic, are slowly making a comeback after 20 months, as domestic and international visitors are showing up at the historic tourism destination. Located approximately 27 km southwest of Kathmandu, Chitlang straddles an ancient trade route which was the main link between the capital and the rest of the country before Tribhuvan Highway, popularly known as Byroad, opened in 1956. Before Tribhuvan Highway was carved out of the hills surrounding Kathmandu Valley, providing it with the first motorable road to the outside world, travellers walked over the trade route through Chitlang to reach the capital. The foot trail starts at Thankot and climbs over the valley rim at Chandragiri Pass, before descending to Chitlang and proceeding to Kulekhani and on to the Indian border in the south. Chitlang saw the last of its heyday when trucks and buses began rolling over Tribhuvan Highway which bypassed it, and the ancient route lost its shine. The historic village reinvented itself as a weekend getaway, and before Covid-19, was gaining traction as one of the key tourism destinations.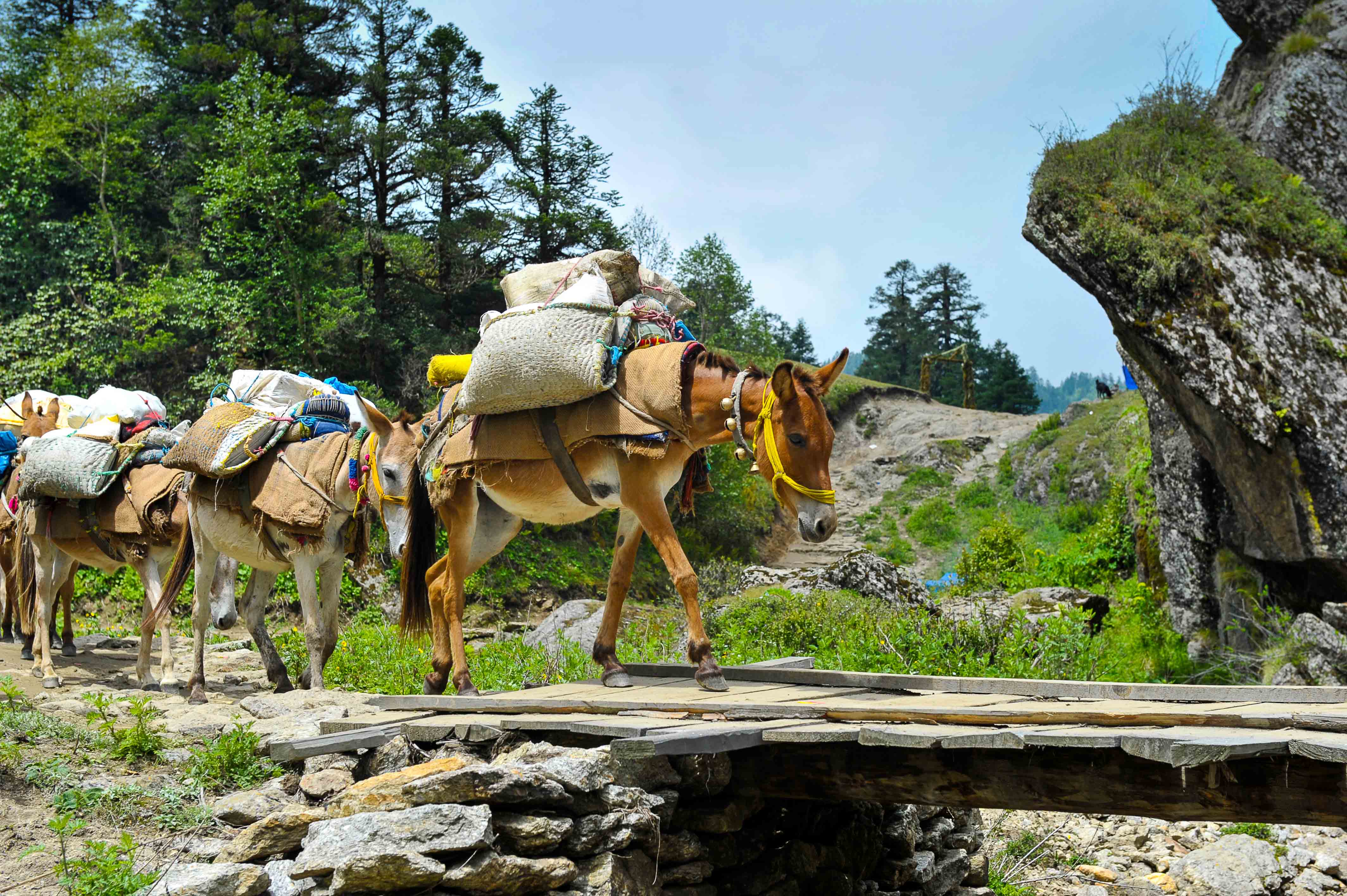 SHUTTERSTOCK
7. Khaptad
Khaptad National Park is a protected area in the far western region. It stretches over four districts of Bajhang, Bajura, Achham and Doti and ranges in elevation from 1,400 to 3,300 metres. Spring (March-May) and autumn (October-November) are the best times to visit the park. There are no lodges or hotels in the park. Trekkers must bring their own tents, food and other supplies. The Nepal Tourism Board says social media has also been influencing Nepali travellers to go to Khaptad.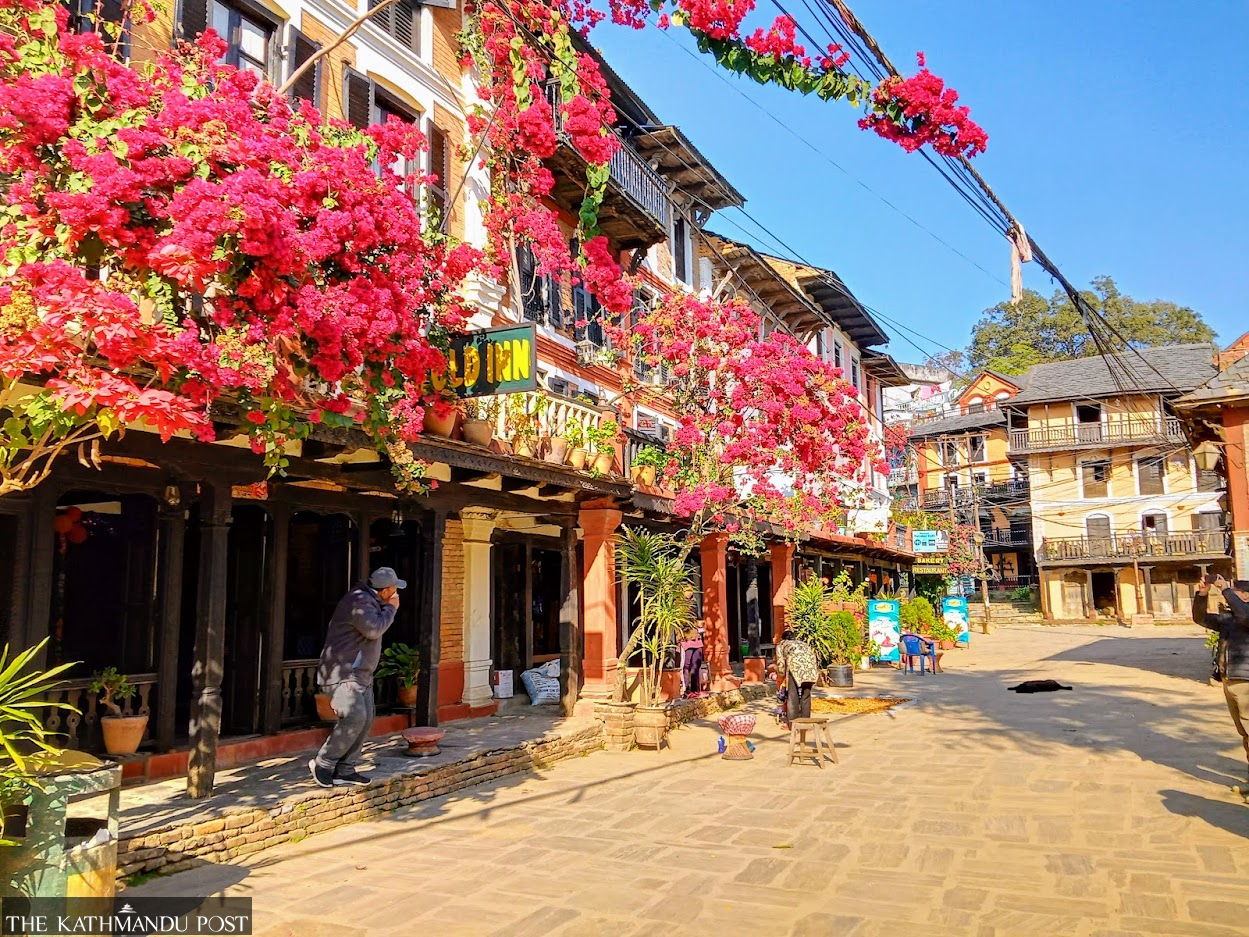 POST FILE PHOTO
8. Bandipur
Bandipur is a hilltop settlement and a rural municipality in Tanahun district. Because of its preserved, old time cultural atmosphere, Bandipur has increasingly been coming to the attention of tourism. The key attraction is its main street lined with traditional row houses. The hilltop settlement of Bandipur, predominantly a Newar town with its age-old flavour still intact, is well preserved and invites travellers to experience its unique offerings—rich hill culture, mountain views and hiking. Popular attractions of Bandipur are the hills that are ideal for hiking along trails that pass through tribal villages, verdant forests and hilltop shrines that once doubled as forts. It is also home to Asia's second largest and Nepal's largest cave Siddha Gupha. Bandipur Tundikhel is another must-see. Thani Mai Temple is located at the top of a hill and provides visitors with a stunning 360-degree view of the town of Bandipur, the Annapurna range and the hills surrounding it. To survive through the pandemic, hotels and lodges in Bandipur have been offering a heavy discount to domestic visitors.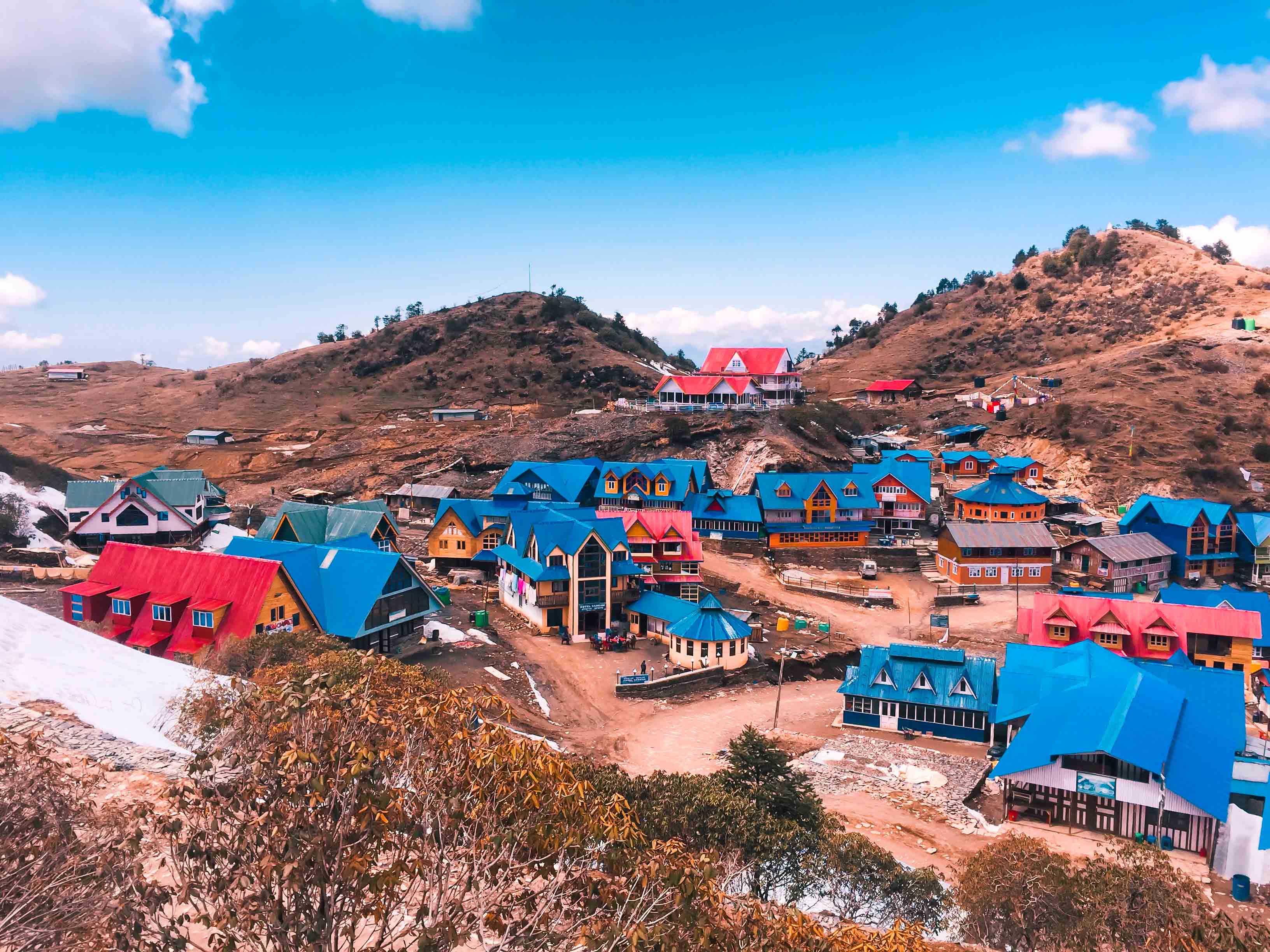 SHUTTERSTOCK
9. Kuri Village, Kalinchok
Kuri village, a popular tourist destination around 150 km from Nepal's capital Kathmandu, lies at an altitude of 3,842 metres above sea level in Kalinchok of Dolakha district. People visit the place to enjoy the snow during the winter besides the mesmerising landscapes and splendid panoramic view of the Himalayan range. Kalinchok gets snow mainly at the end of December and it lasts till the end of February or mid-March. When there is snow, it is difficult for jeeps, buses and cars to reach the top of Kuri village. Chains are wrapped around the wheels of vehicles and specially modified jeeps with highly experienced drivers are used to carry visitors.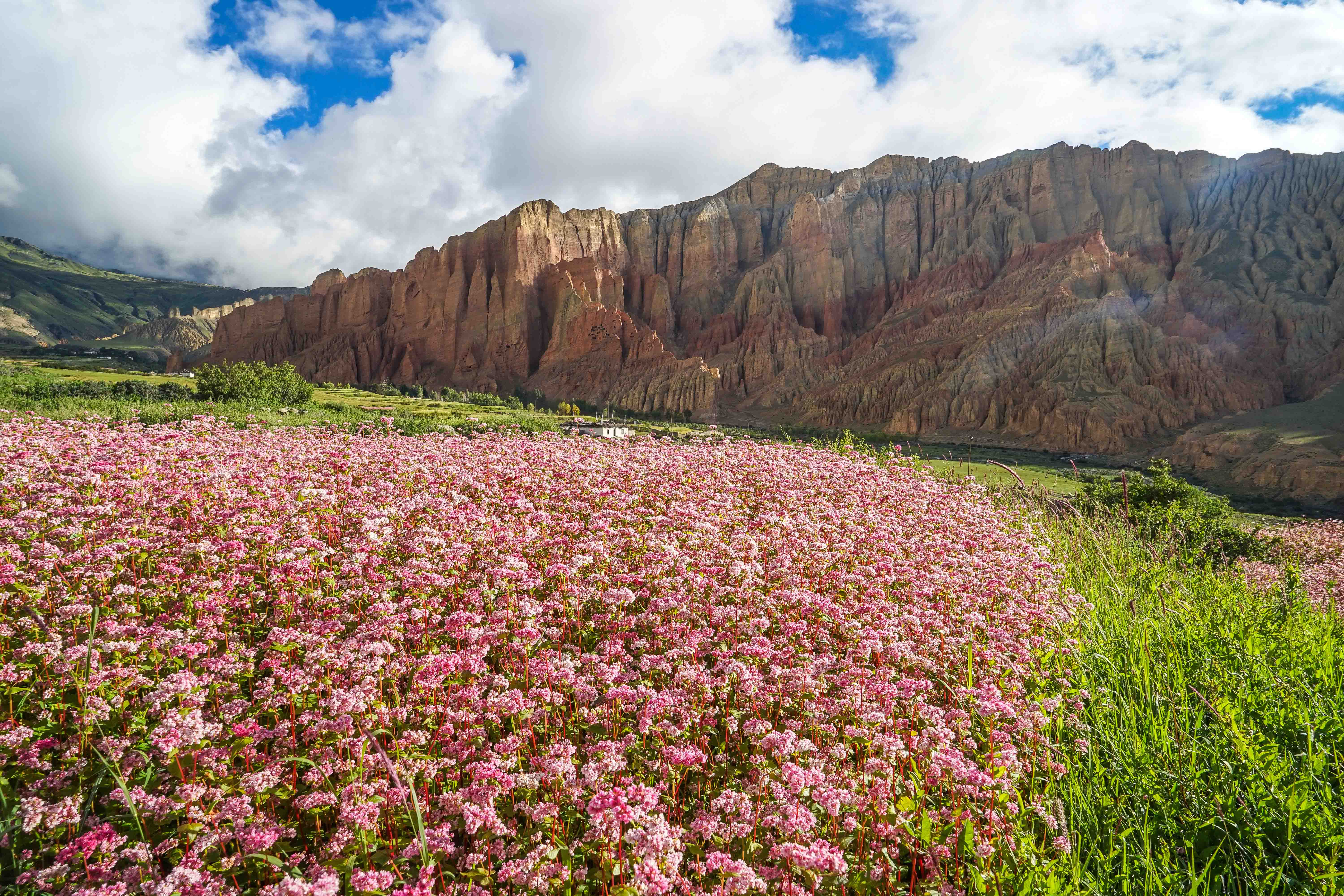 SHUTTERSTOCK
10. Lo Manthang
Lo Manthang is a walled city located at an altitude of 4,000 metres in Mustang, north central Nepal. It is an extremely exotic destination. The last king of Mustang still has his home in this ancient capital township. Being in a rain shadow area, Upper Mustang can be visited even during the rainy season. Upper Mustang falls under a protected area and travellers need a special permit to visit the region. There is a monastery of the Sakyapa order located within the walled city which was constructed in the 15th century. It contains priceless old manuscripts and idols of the Buddha. A special permit is required for foreigners to visit Upper Mustang that lies to the north of Kagbeni. Lo Manthang was opened to foreigners only in 1992.
---