Board demands progress report on the implementation of directives
The Nepal Stock Exchange and CDS and Clearing have been asked to submit a report by today.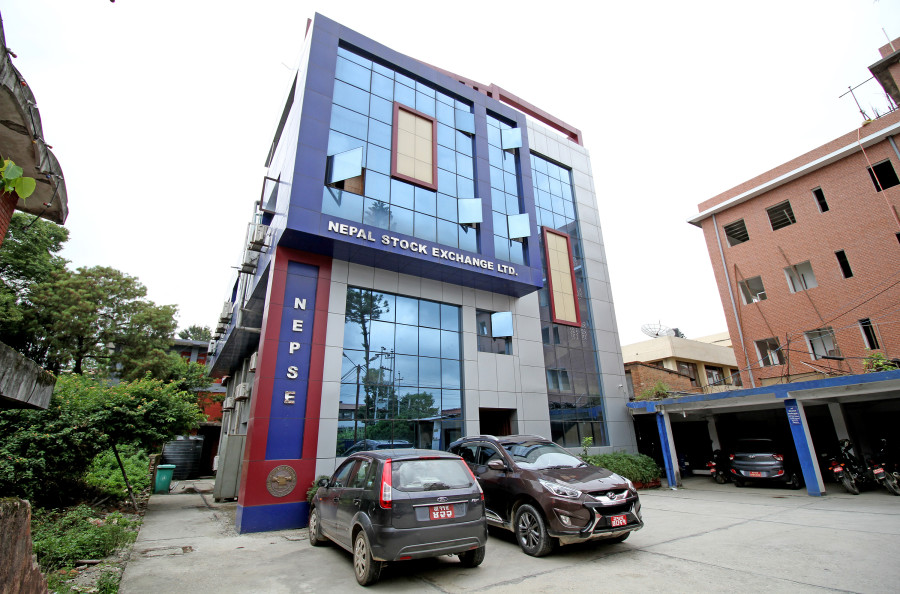 Nepal Stock Exchange Post File
bookmark
Published at : September 17, 2019
Updated at : September 18, 2019 07:37
Kathmandu
The Securities Board of Nepal has asked the Nepal Stock Exchange and CDS and Clearing to submit a report on the progress achieved in implementing its past directives.

"As some of the key policies recommended by the government still remain unfulfilled, we have asked the authorities concerned to provide a status report," said Niraj Giri, spokesperson for the board.

Last December, a task force formed by the Ministry of Finance had urged the Securities Board to enforce a 58-point recommendation to boost transactions in the secondary market.

The board has written to the Nepal Stock Exchange and asked for the reason behind the slow progress in issuing brokering licences at the provincial level. It had also told the Nepal Stock Exchange to draw up laws to establish an investors' protection fund and allow entities such as the Employee Provident Fund, Citizen Investment Trust, Social Security Fund and brokerage companies to act as stock dealers.

The Securities Board has also expressed concern over the development of the over-the-counter market where parties can trade directly without supervision. This provision facilitates trading of stocks of companies that are not listed on the Nepal Stock Exchange.

Integrating the Nepal Stock Exchange's online trading system (NOTS) with banks and CDS and Clearing to permit its full-fledged operation, implementing standards for a system audit, achieving complete demat of paper-based shares, and enforcing working guidelines related to the supervision of stockbrokers are among the tasks that the board has urged the Nepal Stock Exchange to accomplish.

Writing a separate letter to CDS and Clearing, the board has asked it to reduce the transaction settlement time to the day after the transaction date (T+1). Currently, settlement is being done in three days (T+3) after the transaction date.

Effectively implementing the settlement guarantee fund, setting standards for system audits, implementing a supervision manual and simplifying the calculation of capital gains are the measures that the board had asked CDS and Clearing to implement. For the last few months, investors have been facing hassles in assessing capital gains due to the indecision of the authorities.

Giri said the board had also issued directives to the two entities to boost investor confidence. Board officials said one reason share prices fluctuated wildly is that there are few institutional investors and a large number of small investors.

"Small investors do not consider the fundamentals of the market before buying or selling shares, and they panic easily at the slightest change in government policy. In such a market, panic buying and selling can be triggered by a mere statement from a minister or government agency as has been seen in the past few days," said an anonymous board official.
---
---