China South Asia Expo has 200 Nepali stalls
The fifth China South Asia Exposition kicked off on Thursday in Kunming, the capital of Yunnan province of China.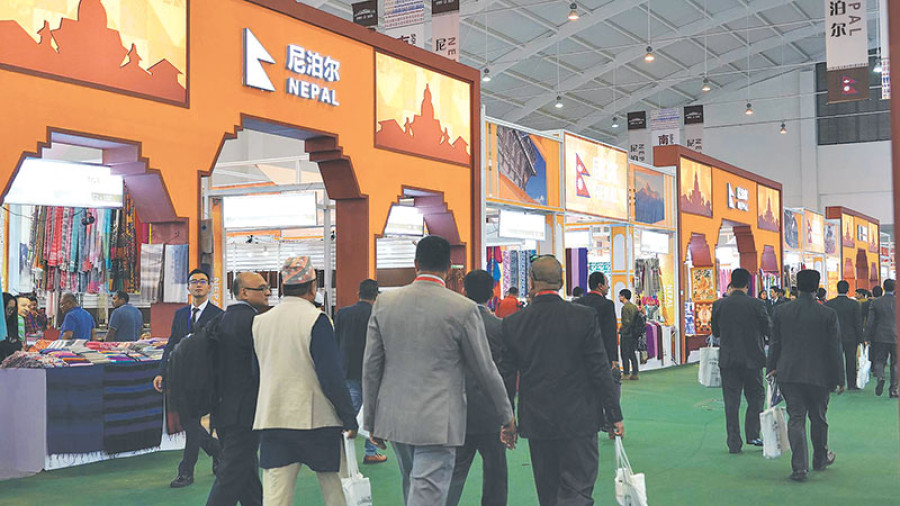 bookmark
Published at : June 15, 2018
Updated at : June 15, 2018 08:40
Kunming
The fifth China South Asia Exposition kicked off on Thursday in Kunming, the capital of Yunnan province of China.
According to the organiser, 18 South Asian and Southeast Asian countries are taking part in the fair. China, Nepal, India, Vietnam, Pakistan, Thailand and Sri Lanka are among the countries showcasing their products at the expo.
The week-long event is being held under the theme 'Integrating into Belt and Road Initiative, Promote Win-Win Cooperation'. The first China South Asia Cooperation Forum is also being held at the expo with the aim of enhancing cooperation to boost trade, investment and knowledge sharing for shared prosperity.
Inaugurating the fair, Chen Hao, secretary of the CPC Yunnan Provincial Committee and chairman of the Standing Committee of the Yunnan Provincial People's Congress, said it was a major platform to promote cooperation between various Chinese provinces and South Asian and Southeast Asian countries.
According to him, the fair can serve as part of the Belt and Road Initiative promoted by China since 2013. "The fair can be a platform to share development opportunities that are essential for lasting peace and prosperity."
Gao Yan, deputy minister of commerce of the People's Republic of China, said, "China has a long history of commercial and people-to-people contacts with South Asia. The expo is a high quality and comprehensive platform for trading, investment and cultural exchange. We all have to use this platform to share mutual benefits."
Nepal is displaying its products from 200 stalls at the expo. They include pashmina and woollen products, art and crafts. Traders from Nepal, particularly handicraft producers, shared their happiness at being able to participate in this gala event saying that it was an important
promotional opportunity for their products.
They said that if it weren't for the expo, they would be limited to a small international market due to the inability of Nepal and traders to hold large scale promotional activities.
The event can help Nepali products gain international attraction to ease Nepal's wide trade deficit with China, traders said. Ratna Bahadur Bajracharya, proprietor of Yala Handicraft in Patan, said he had been participating in the expo for the last four years. "The expo has helped
to provide exposure and publicity to Nepali products," he said. The products at his shop cost between 50-2,000 yuan. Some traders have been successful in forming business ties with their Chinese counterparts, they said.
Nepali traders complained that a large number of Nepali stalls selling similar products had hampered individual profitability as sales get distributed over many traders. They urged the Federation of Nepalese Chambers of Commerce and Industry and the CNEC to focus on diversified stalls instead of increasing the number of stalls selling similar goods.
---