Share trading on Nepse halted for entire day
Share trading on the Nepal Stock Exchange halted for the entire day on Sunday because of the lack of coordination among stakeholders.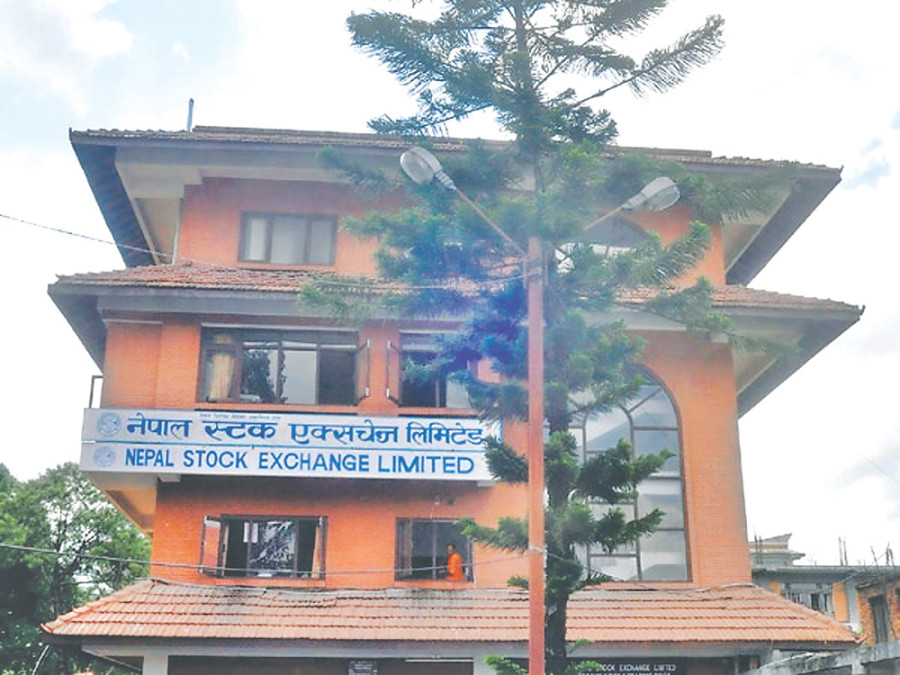 bookmark
Published at : July 25, 2016
Updated at : July 25, 2016 08:41
Kathmandu
Share trading on the Nepal Stock Exchange halted for the entire day on Sunday because of the lack of coordination among stakeholders.
Investors were kept in confusion all day long as stockbrokers halted the trading citing "technical glitches" and delay in updating the Broker Back Office System, or the billing system. The brokers attributed the halt to delay in updating the lowered commission rate in the system.
However, Mandala System, the company which manages the software, said the application was ready and there was no reason for halting share trading. "The brokers submitted the billing format only on Sunday after carrying out discussions with Sebon and the bourse," said Mandala's proprietor Biplav Man Singh. "If the billing format was presented to us on Friday, the trading would be possible on Sunday."
He said the lack of coordination between the regulator, brokers and Nepse resulted in the halt. "Major changes cannot be updated within a day. First of all, the authorities sent in the notice late. Then, the brokers submitted the fees rate on Sunday and we are currently working to update every broker's system by tomorrow."
An informed source among the broker community said the brokers intentionally delayed updating the system to protest the reduced fee. "On the other hand, Nepse should have sent a notice regarding the reduced commission to brokers earlier than it did," the source said.
Amending the Securities Businessperson (Stock Broker, Securities Dealer and Market Maker) Regulations 2008, Sebon had directed the bourse on July 20 to implement the new rules with effect from Sunday.
The broker community said Nepse sent the official letter only on Friday asking for immediate implementation of the new regulation. Mandala, upon receiving the direction, had sought a week's time to update the system, according to the brokers. Thus, no share trading could take place on Sunday.
"The broker community has asked the software management company to update the system by mobilising additional human resources to facilitate trading
from Monday," Stock Brokers' Association Of Nepal said in a statement. "The association and its members are committed to facilitating trading from Monday. We apologise to all the investors for the inconvenience caused because of technical difficulties."
Meanwhile, the brokers on Sunday held separate discussions with officials from Sebon and Nepse before submitting the new billing format to the Mandala.
"The broker community did not complain about the reduced commission rate," said Sebon Spokesperson Niraj Giri.
"The discussions were focused on implementing new provisions on dealership, margin lending and share auction."
"We have welcomed the move to reduce the commission rate and discussions with Nepse were carried out to discuss issues surrounding the transaction system," said a broker. "We forwarded our suggestions so that such technical difficulties would not affect the trading again."
---
---