Two instances where teachers provided the freedom to explore imaginations beyond the classroom
In the past two months, I have been in a classroom that is nothing like the classrooms that I have known in the 23 years of my student life. In this classroom, we question what we know and even what we don't.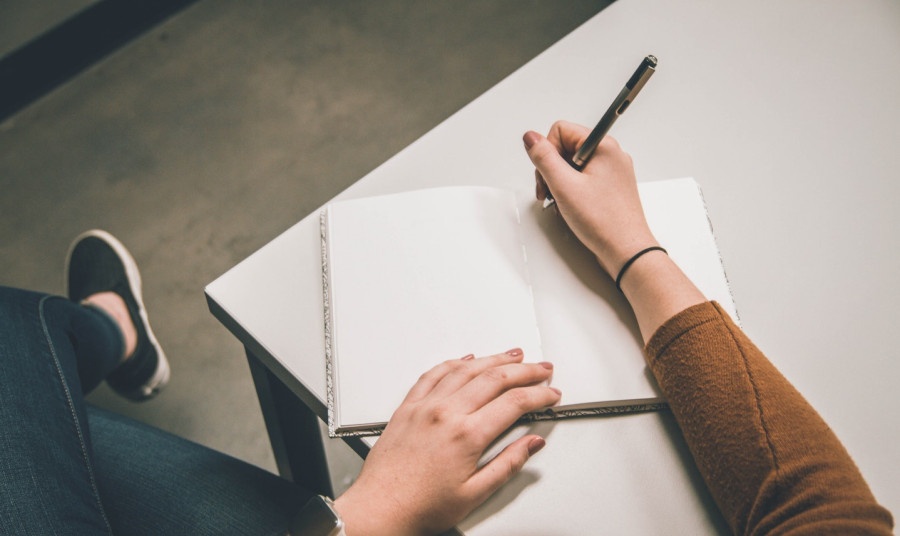 bookmark
Published at : December 29, 2018
Updated at : December 30, 2018 07:16
In the past two months, I have been in a classroom that is nothing like the classrooms that I have known in the 23 years of my student life. In this classroom, we question what we know and even what we don't. Here, I am encouraged to jot down my thoughts in whatever manner they may come and worry about the structure and grammar later. This is where writing is encouraged and celebrated.
Here, Pranab dai, the director of Quixote's Cove, a bookshop more for reading than selling books, spreads five hefty tables all over the room. He lets questions hang in the air for minutes until he gets an answer that can lead to further questions. Niranjan dai, an independent educator, who believes in the power of storytelling, prefers to push all the tables towards the wall and makes us sit in a big circle for big discussions. Prathama di, a mental health practitioner who believes in the power of unheard stories, lines those same tables so that we are facing each other while recalling our roots.. Amina di, an independent researcher, who believes that education can be so much more than the current-day factory-like version of it, forgets about the tables for most of the session and gathers us into a small cozy circle where every small whisper is easily heard.
Niranjan dai calls movement like this a crucial element of classroom dynamics. In my school days, the benches and desks were always stationary. The same was true during my high school days, my undergraduate days and even my graduate school days.
Throughout my long academic journey, teachers rarely made an impact on me. I was the kind of student who could have gone completely unnoticed because of my average achievements. But I didn't, because I never missed a chance to skip school. I was always known as the 'tourist student'. It wasn't like I was skipping school to watch television all day or out exploring the world. I was too introverted to go out in the world alone. I remember the fear of being slow and spending hours reading textbooks on my bed just so I could answer some inevitable questions. I would even come up with my own tricks to memorise chapters. This is why passing exams were so easy, despite being an irregular student.
During winter seasons, our exams used to take place on the basketball court. Desks and benches would be spread across the court as if they were distorted chess pieces placed on an equally distorted board. If I think hard enough, I can almost feel the winter sun's heat scorching the back of my neck and smell the sweat of nervous children in the wind.
During one such exams, I remember my 'literature' teacher offering us an option. In 500 words, we could either conclude a poem related to a rickshaw from the textbook or we could write any story we could think of. The only catch was that the latter needed to have a moral. I still remember how boggled my mind was: "Any story? Any story that I could think of?"
I looked across the court, scanning the tactically-placed benches and desks to find my peers equally stunned. Most chose to conclude the poem. For them, the poem was probably the safer choice. But I allowed myself five precious minutes to explore the different ideas I could come up with.
More than a decade has passed since. But out of all the thousands of minutes I have spent in exams, I remember the journey my mind took during those five minutes. My mind was made up of princesses and frogs, angels and ghosts, taking trains and planes, visiting gardens and seas, until finally it stopped to adore the gallant ships racing towards a hidden treasure on an island far away. I remember smiling and stretching my arms as if I was bracing myself to begin this journey.
I wrote about two pirate clans. I gave the clans fancy names—Victory Clan and Black Chimney. I described their male-to-female ratio because I also wanted girls to be pirates. I wrote about the race, the unsurprising victory of the Victory Clan followed by an unsurprising mutiny by greedy clan members. I wrote about the deserving triumph of the Black Chimney after the former members had all backstabbed each other. With a smug grin, I ended my story with a moral—divided we fall and united we win treasures. I was so happy with that 500 word story that I didn't even care about my final score. Bharat sir gave me 4 out of 5, saying 'No story is perfect'. That was the one true time I felt indescribable happiness because of a teacher.
Fast forward a decade and I am pursuing my graduate degree with the same vehemence art of getting by. I am having no trouble getting grades. I listen to instructions and follow them. I submit my concoctions a minute before deadline and I get by. That is until Sagar sir appears and takes the batch of 2015 by a storm. He says that he wants us to explore the roots of our hobbies deeply and start off every lecture of the semester with presentations about our passion.
"What are you passionate about? I just want an answer to this question," he says, as if the thing that he was asking from his students—from us young adults lost in the chaos of academia—was as simple as getting a baby to open their mouth with a pretend food plane.
Luckily for me, these days I have taken to writing as if it could save my life. Writing crazy stupid-out-of-nowhere stories, quite similar to but better versed than the pirate story I had once written. Most days, I write without giving it a second thought. I have once again turned to stories to save me. When my turn for the 'passion presentation' came, I wrote a partly-crazy, partly-true story and read it out loud to a class of 30. I told them that this crazy thing was my passion.
These two instances where teachers gave me the freedom to explore my imagination beyond the traditional classroom setup remain important milestones that reflect the core of who I am. I struggle to learn the craft and to write stories every day but it is an effort I enjoy.
I am now hopeful about going into classrooms in different places across Nepal, full of seemingly immovable benches and desks, and creating space for stories and imagination to grow.
Rajbanshi is a Language and Arts instructor with the US Embassy's Book Bus, a mobile library and creative space operating in Nepal
---
---