The Red Line for Holi
In light of last month's social media furore regarding harassment during Holi, the authors conducted a short poll to understand the extent and dimension of the issue. Here is what they found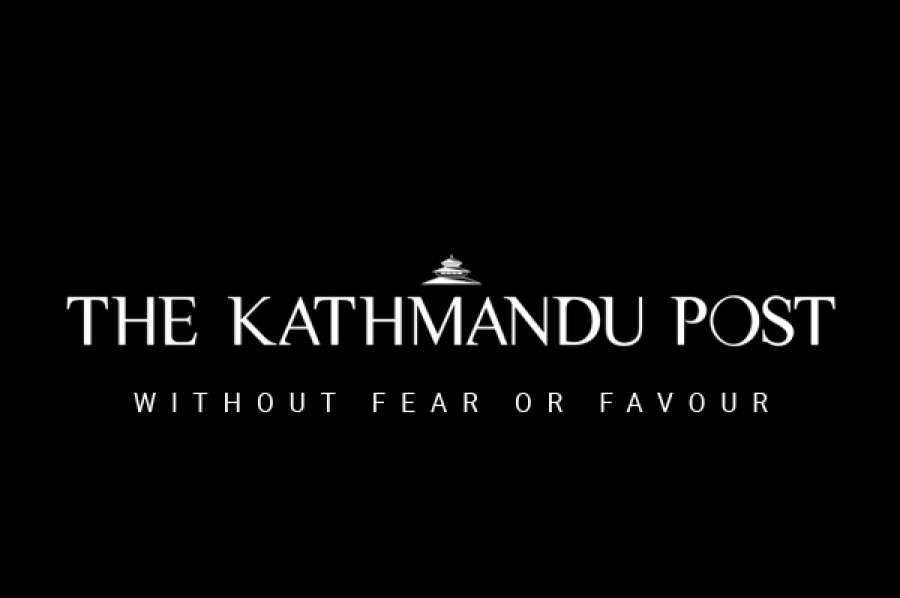 bookmark
Published at : April 15, 2017
Updated at : April 16, 2017 14:18
On Holi this March, and the days that followed, social media was abuzz with the account of Nepal-based British journalist Corinne Redfern. Through her Twitter account, Corinne described being grabbed and targeted by groups of men and boys on the streets of Kathmandu. People on social media condemned the attack and apologised to her on behalf of Nepal. Many Nepalis empathised with her experience, narrating similar tales of their own. There were also misogynistic remarks thrown at her, accusing her of "seeking attention", of it being a publicity stunt by a foreign journalist, and shrugging off what she experienced as something to be expected and accepted during Holi.
This dialogue on harassment and consent in relation to Holi made us wonder, why only now? As women who've lived through many a Holi, we are well aware of the apprehension we feel about stepping outside our doors on this day and on days preceding it. We've also heard countless anecdotes and witnessed enough incidents to know that this has been a long running problem. However, it doesn't seem to be something that the Nepali civil society has ever discussed seriously. To address this absence of Nepali voices around the experience of harassment during Holi and to understand the extent and dimensions of this issue, we decided to conduct a short poll and put it on our networks on social media.
The poll was created through Google forms and was entirely anonymous. One hundred seventy nine respondents filled the form. Besides basic demographic queries, we asked questions centred around experience of harassment during Holi. This is not a large enough sample size to be considered for larger extrapolation. Our reach is also limited to those who have access to social media, and hence, is self-selecting. Therefore, our survey is not definitive in establishing any facts or numbers about Holi, but, the pattern of responses do give us food for thought. The poll confirmed certain assumptions we had about Holi experiences, and also led to a few significant insights.
You can see the demographic breakdown of the 179 respondents to the poll, in the charts here. People of age 40 and below made up the bulk of respondents.
The majority of respondents said they felt more afraid of street harassment during Holi. Even among the 38 people who stated that they did not feel afraid, 22 individuals still had past experiences of being harassed or having someone in their social circles harassed on Holi. Interestingly, of the people who said "No" to this question, it was divided almost half and half between men and women. However, among people who stated they did feel more afraid, there was a clear asymmetry: three-fourths were women.
Keeping in mind the various experiences the respondents would have had, we asked multiple choice questions (the respondents could choose more than one replies to these questions). Of the respondents who said they had experienced harassment, 101 had witnessed harassment, 73 had personally experienced it, 87 had heard of a harassment case in their social circle. For another multiple choice question about the nature of harassment they may have experienced, respondents answered as follows: 53 had experienced sexual harassment that included touching sensitive areas or making suggestive gestures, 87 experienced physical harassment that involved touching and grabbing, and 123 reported physical harassment that involved throwing water or colour without consent, while 50 reported verbal harassment. Two thirds of respondents also reported that other witnesses on the scene did nothing.
Similarly, we had also asked what people did after experiencing, seeing or hearing about harassment (another multiple choice question), and seven people said they contacted the police. A third of the respondents had confronted their harasser, and half also said they confided in friends and family about the incident. This was a multiple choice question, so it is interesting to note that 19 people chose "did not tell anyone" as their only answer. Among these 19, nine had actually reported being harassed personally. Even within that nine, four had experienced sexual harassment or physical harassment involving being grabbed. The fact that these individuals either did not want to or were unable to turn to anyone about their experience is a distressing detail to emerge out of this. It suggests the absence of an empathetic social circle, or that such incidents are so routine that respondents did not feel like speaking up.
We had also asked about the role of the media, and respondents overwhelmingly said that the media had not given enough focus to the issue of harassment during Holi.
Respondents also had an optional question about significant experiences or observations. Among the various anecdotes respondents shared: being surrounded and outnumbered by harassers, harassers asserting their "right" to degrade others, feeling helpless, being assaulted violently, and even parents encouraging their sons to engage in harassing behaviour. One respondent reflected on how she had assumed she would be safe if she appeared "sojho", dressed moderately, etc, but eventually came to realise this did not spare her either. One responded who had called the police after a harassment incident stated that the police ultimately never showed up to help her.
Having been through all the survey responses, these are some takeaways and suggestions. The mindset that people who are out during Holi are 'asking for it' is prevalent. Harassment is not always of a physical and sexual nature, it comprises a wide spectrum of derogatory behaviour, and none of them should be acceptable in society. Most people who have been harassed turned to friends and family to talk about the incident. It is important to nurture a social framework of empathy towards people who have experienced harassment so that we promote a culture of speaking up. Parents need to speak to their children, especially sons, about consent and empathy. Most incidents happen with harassers operating from their own rooftops and balconies. Family members who are aware of what is happening must step in.
Holi event venues were identified as major harassment locations, and 20 people specifically mentioned Basantapur. Nepali event organisers should take the onus of making their participants aware about consent, and their media image should make it clear that they do not tolerate harassment. Even a small gesture on behalf of the organisers can go a long way in making sure people don't exploit the venue to harass others. Most people said witnesses did nothing. Let's try to change this apathy by speaking up when we witness an incident. Most harassers become intimidated when bystanders intervene and show disapproval.
Of course, harassment, especially towards women and girls, is not limited to Holi. It is a systemic problem that pervades every aspect of Nepali society. But during Holi, this permissiveness towards harassment becomes especially pronounced. Our lax attitude towards such incidents sets a precedent for other days of the year as well. We have a collective moral responsibility to address this problem, and make our streets and homes a safer place for everyone.
Supriya Manandhar is an artist and art educator involved in independent activism through infographics and visuals.
Nasala Chitrakar is a spoken word artist, for whom activism inadvertently trickles into poetry.
Corrigendum: Two stock images that accompanied the print version of this article on Satuday, April 15, 2017, have been redracted from the online version.
---
---