Metropolis to chalk out environment mgmt policy and action plan
The Kathmandu Metropolitan City is formulating an Integrated Urban Environment Management Plan and a separate environment policy for managing and institutionalising waste collection, transportation and final disposal in the Valley.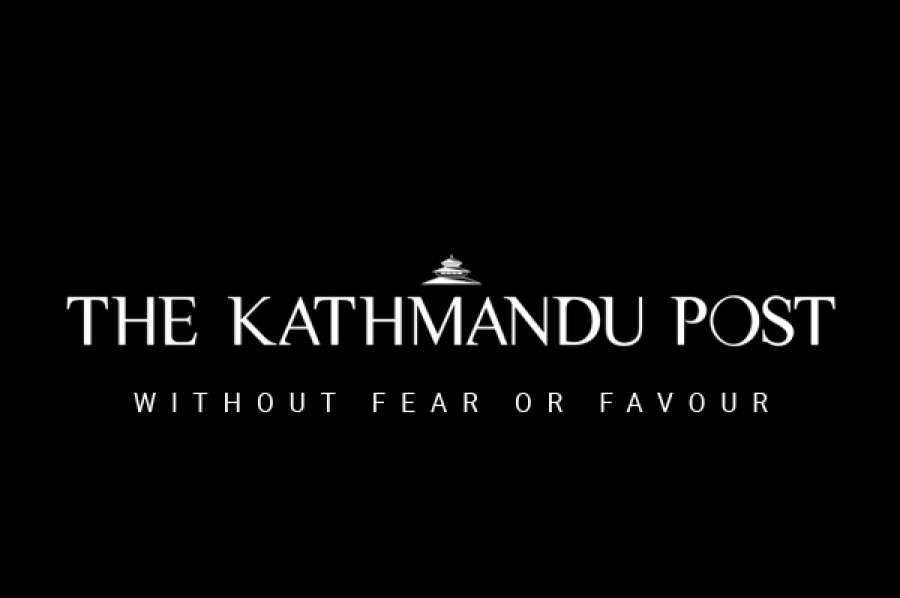 bookmark
Published at : January 17, 2016
Kathmandu
The Kathmandu Metropolitan City is formulating an Integrated Urban Environment Management Plan and a separate environment policy for managing and institutionalising waste collection, transportation and final disposal in the Valley.
"Programmes under the environment management plan can be conducted within this year by apportioning funds from the current fiscal year's budget," KMC chief and executive officer Rudra Singh Tamang said. "I have formulated programmes for sustainable waste management with participation of the private sector."
Waste and pollution management is one of the most pressing issues in the Valley. Pollution is more severe in the metropolis which generates 457 metric tonnes of solid waste each day, according to the Central Bureau of Statistics, while the Lalitpur Sub-metropolitan City generates around 65 metric tonnes.
Chief of the KMC's Environmental Administra-tion Division Gangadhar Gautam said that intermediate treatment of waste is lacking in the municipality's solid waste management system. "Our waste management system follows a simple generation-collection-transfer-and-dispose model," he said. "But we have to add components of segregation, sorting and treatment of waste in between the model for covering all sources and aspects of waste management."
Investment Board Nepal is also in the process to finalise agreements with Nepwaste Pvt Ltd and Clean Valley Company Pvt Ltd for the Kathmandu Valley Integrated Solid Waste Management Project, in a move towards privatising solid waste management.
The metropolis also lags in controlling air pollution as a 2014 report of the Ministry of Science, Technology and Environment shows that Kathmandu air contains 400 micrograms of particulate matter up to 10 micrometres in size per cubic metre or the PM10 is 400µg/m3. The maximum limit for PM10 set by the National Ambient Air Quality Standards is 120µg/m3. Likewise, another 2014 report by Clean Energy Nepal shows that Kathmandu air contains 260 micrograms of particles smaller than 2.5 micrometres in size per cubic metre or the PM2.5 is 260µg/m3 against maximum limit of 40µg/m3. The air quality samples for both results were taken from Putali Sadak.
The existing situation of water pollution is equally troubling. According to a research conducted by Bagmati Civilisation Integrated Development Committee in October last year, water in the Bagmati River at Minbhawan contains 0.53 milligrams of dissolved oxygen per litre or the DO is 0.53mg/l. Comparing this to the fact that any aquatic animal cannot survive in water with less than 3mg/l shows how polluted our rivers are. Likewise, chemical oxygen demand of water—total measurement of all chemicals in the water that can be oxidised—at the same place is 128.44mg/l and biochemical oxygen demand—the amount of dissolved oxygen needed by aerobic biological organisms—is 68.3mg/l. The effluent standard for industries for both COD and BOD is less than 30mg/l. For controlling air and water pollution, the KMC has been conducting regular urban greenery and river surface cleaning campaigns but they have not yielded positive results so far. Gautam said that the way forward is installing pollution monitoring apparatuses and preparing a pollution inventory, establishing effluent treatment systems and promoting urban greenery.
But the main solution to overall pollution is formulating an environment policy specific to the Valley as supplementary to the government's central policy and an environment management plan, Gautam said. These will help in drafting construction guidelines and a civil code, binding citizens against polluting the environment.
Campaigners go over already cleaned Sinamangal area
Eighteen metric tonnes of garbage was collected from the Bagmati river in the Sinamangal area on Saturday as part of the Clean Bagmati Campaign.
The campaign, launched on May 18, 2013, has completed 140 weeks. This is the second time this part of the river has been cleaned in over two years of the drive. Campaigners said they had started re-cleaning the areas to see the condition of the place that was cleaned earlier.
"Things have improved a bit but we still found solid waste thrown in the area. I guess we need to create awareness among the people who litter," said Ramesh Nepal, chairman of the Jeevan Vigyan Nepal, who has been active in the campaign since its inception.
Former chief secretary Leela Mani Paudyal, who launched the ongoing campaign, and high-ranking officials, representatives of various organisations, security personnel and locals attended the event.
Meanwhile, local clubs and organisations in Guheshwori conducted a clean-up drive up to Gokarna.
---