Bhattarai quits UCPN (Maoist), resigns from parliament
Senior leader Baburam Bhattarai has severed ties with the UCPN (Maoist) party.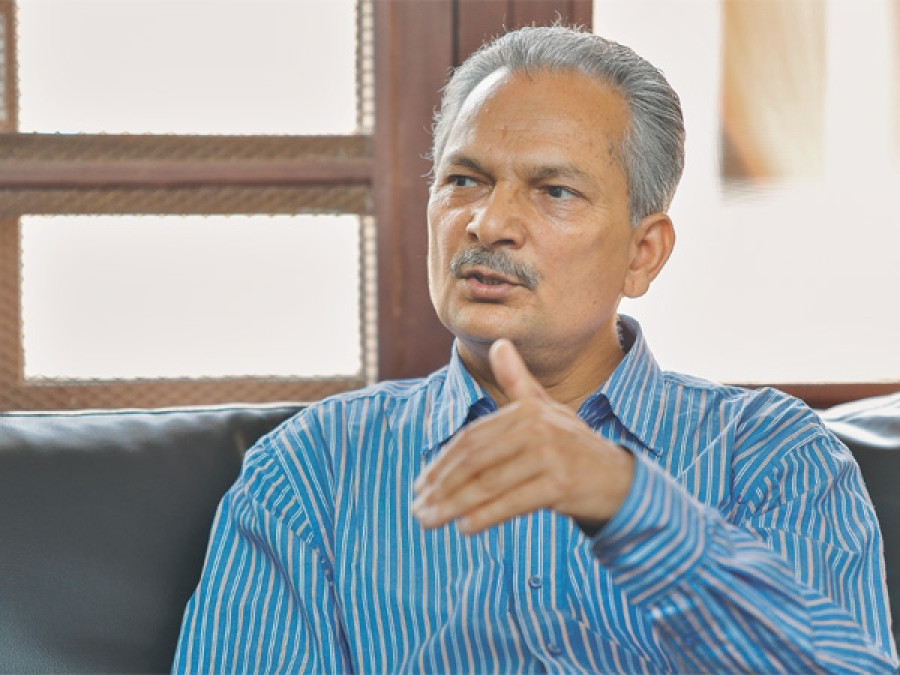 bookmark
Published at : September 26, 2015
Updated at : September 27, 2015 00:00
Kathmandu
Senior leader Baburam Bhattarai has severed his ties with the UCPN (Maoist) party.
Organising a press meet at Indreni Foodland in New Baneswor today, Bhattarai also resigned as a Legislature Parliament member. "I have apprised party Chairman Pushpa Kamal Dahal about my decision to quit the party," he said.
Bhattarai said he had informed about his decision to quit the parliament to Subash Chandra Nembang. He was elected as a Constituent Assembly, now Legislature Parliament, member from Gorkha constituency 1.
During the press meet, Bhattarai said that he has not made up his mind to open a new party anytime soon and will instead remain as a free citizen. When asked about the possibility of returning to the Maoist party as a chairman, he said, "chances of me joining an old or a cracked house is out of option."
Bhattarai said that though without a clear sketch of his future plans, he would present himself as an open minded individual thinking of joining hands with the like-minded people or sectors of any parties.
He was critical of India's undeclared blockade to Nepal and suggested the problem be solved through diplomatic means. Despite resigning from the party and the parliament, Bhattarai said he will continue serving the country and its people.
Bhattarai, of late, was critical of the new constitution claiming it could not address the aspirations of Madhesis and had openly supported the ongoing protests in Tarai region. He also skipped the recent meetings of the top leaders of the major parties and said that the promulgation of the new constitution was no time for celebration.
He also had differences with party Chairman Dahal and repeatedly remarked for the need of a new political force. Party Chairman Dahal, during a recent interview with BBC, rebuffed Bhattarai's claim of the new force and said that his quitting of the party will not benefit the country or the party.
Bhattarai had served as the prime minister from August 2011 to March 2013.
---