Building the core through strength training
Fitness trainer Sadikshya Vaidya talks about the benefits of endurance–building exercises.

Photo courtesy: Sadikshya Vaidya
bookmark
Published at : August 23, 2023
Updated at : August 24, 2023 15:23
Kathmandu
Strength is the characteristic of good physical health. It is determined by the maximum amount of force that can be generated by a single muscle or group of muscles during a movement. Despite human beings' already considerable physical power, the potential to become even more robust is within everyone's reach. However, a consistent workout regimen is necessary to achieve this. Those who aspire to greater physical strength should familiarise themselves with training concepts.

Sadikshya Vaidya, an fitness trainer and nutritionist with two years of experience in the Nepali fitness industry, specialises in enhancing individuals' overall health and self-confidence.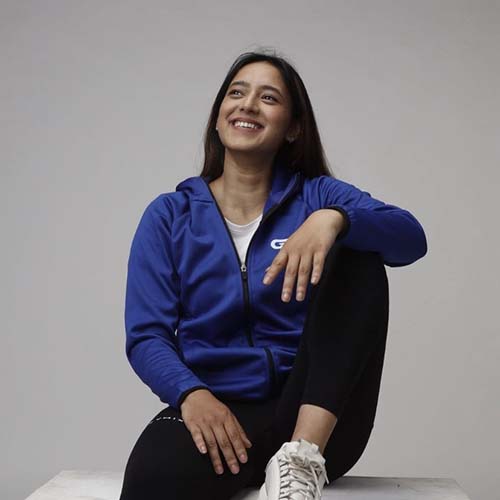 Photo courtesy: Sadikshya Vaidya
Vaidya reveals that daily engagement in strength training exercises is pertinent to achieve physical strength.
What is strength training?
Physical fitness is incomplete without strength training, which aims to enhance strength and endurance. Resistance exercises are an integral part of strength training, specifically designed to improve muscular strength, endurance, and overall body composition. The benefits of strength training are manifold, whether for athletes seeking to improve performance, fitness enthusiasts looking to tone their physique, or individuals aiming to improve their overall health.
Strength training, also referred to as resistance training or weight training, involves using external resistance to induce muscle contractions. This resistance can come from free weights such as dumbbells and barbells, weight machines, resistance bands, or bodyweight exercises like push-ups and squats. By repeatedly challenging muscles through controlled movements, strength training leads to adaptations that result in increased muscle strength and size, better bone density, and improved joint health.
Its benefits
The main objective of strength training is to enhance muscle strength. Through weight lifting and resistance exercises, the muscle fibres undergo micro-tears, which are then repaired, leading to the development of stronger and larger muscles over time. As opposed to fat tissue, muscle tissue consumes more energy, thus increasing your resting metabolic rate (RMR) as you gain muscle mass.
Consequently, strength training can aid in weight regulation and promote fat burning even during rest. Additionally, strength training can boost bone density and decrease the likelihood of osteoporosis—a bone disease that develops when bone mineral density and bone mass decrease or when the quality or structure of bone changes.
By engaging in strength training, the muscles surrounding your joints can be fortified, leading to increased stability and a reduced risk of injury. Additionally, performing a full range of motion exercises can promote flexibility as well. This type of training can significantly enhance your ability to perform daily activities quickly and efficiently. Whether lifting heavy furniture, carrying a child, or transporting groceries, strength training can ease your overall functional ability.
Athletes of all types benefit from incorporating strength training into their workout routines, as it can lead to increased power, stability, and, ultimately, improved performance while reducing the likelihood of injury.
Misconceptions regarding strength training
A common misconception among many is that weightlifting for women leads to an overly muscular and bulky physique. However, due to the lower levels of testosterone in women compared to men, it is biologically challenging for women to develop massive, bodybuilder-like muscles without undertaking specialised and intense exercise and dietary regimens.
Over time, society has associated femininity with flimsiness and daintiness, which strength training contradicts. Strength training involves developing strength and power, which have traditionally been associated with men.
The practice of strength training offers a wide range of benefits, both physical and psychological, making it an extremely versatile and fulfilling form of exercise. Women in strength training should be acknowledged for their commitment, determination, and courage in challenging outdated societal norms and stereotypes.
Other things to note
It is essential to approach this type of training with a long-term perspective and patience, as immediate results are not always guaranteed. The timing of results is determined by several factors, including the consistency of training, proper nutrition, and dedication to the regimen. Moreover, one should acknowledge and celebrate small victories throughout the journey and commit to the process. With unwavering commitment and perseverance, the benefits of strength training are well worth the effort.
It is important to note that to see improvements in strength training, a routine that includes adequate rest periods is necessary. Simply repeating the same exercises daily without allowing for recovery will not lead to desired outcomes. Hard work coupled with appropriate rest is the key to achieving positive results.
---
---