So you have oily skin. Here's how to deal with it
Dr Upashna Timothy breaks down ways to manage excess sebum production in the face, especially during summer.

Shutterstock
bookmark
Published at : May 24, 2023
Updated at : May 24, 2023 08:28
Kathmandu
People usually have oily or dry skin. But no matter what skin type you have, it is true that the skin, especially on the face, tends to get oily in the summer. Heat and humidity can play a role in making your skin more oily than it usually is. When the temperature rises, your skin produces more oil, which may lead to getting pimples and acne on the face. But oily skin isn't always a bad thing. A certain amount of oil on your skin is inevitable and can give you a glow. Likewise, when people exercise, they burn calories and sweat, which can also make their skin glow. But anything excess isn't good. So as the oiliness of the skin increases, it can lead to various skin problems.

Dr Upashna Timothy is a consultant dermatologist and cosmetic surgeon at Lavana Skin and Hair Clinic in Kathmandu, Nepal. She obtained her MD in dermatology from Kathmandu University and received aesthetic training in Mumbai. With expertise in dermatology surgical procedures, dermal injectables, hair transplantation, and microblading, she provides aesthetic services to patients with diverse dermatological concerns.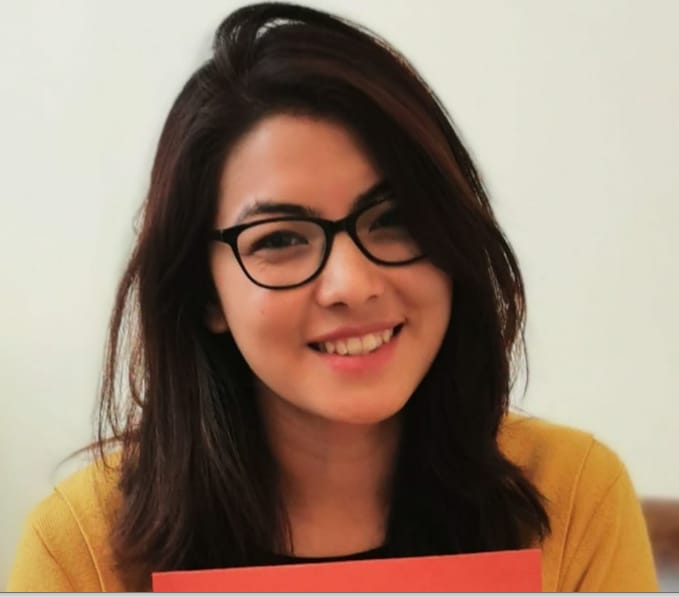 Dr Upashna Timothy, consultant dermatologist
She shares valuable tips on how to protect your skin from oily buildup during the summer season.
How does oiliness occur in the face?
Understanding oily skin can be difficult, but to put it simply, it refers to a skin type where the sebaceous glands are overactive and produces too much sebum. Sebum is an oily substance that helps protect the skin from drying out. But when it's produced excessively, it results in oily skin. To manage that, it's important to use oil-free skincare products, avoid harsh soaps, and exfoliate gently. If you experience severe cases of oily skin leading to acne or other skin conditions, seeking advice from a dermatologist is crucial. Remember, taking care of your skin is essential for maintaining a healthy lifestyle.
Is oily skin more prone during summer?
In summer months, individuals tend to experience hotter and more humid weather, resulting in increased sweating and activation of sebaceous glands in the skin. This can lead to excessive sebum production and which can be exasperated by genetics, makeup, age, and other external factors. Factors such as dehydration, diet, and overwashing of the face can also contribute to oily skin. High humidity levels stimulate sebaceous glands to produce more sebum, quickly resulting in a shiny and oily appearance.
Can we control excess oil production on the skin?
Oily skin can feel uncomfortable. But fret not; there are ways to regulate sebum production and control excess oil. Certain skincare products, such as water-based cleansers, moisturisers, and serums, contain ingredients that can control the overproduction of sebum, leaving your skin less oily. Moreover, some mattifying agents can help mask the oily layer. You may also find using a gentle cleanser, a magnifying primer, or oil-absorbing sheets help keep your skin hydrated.
When selecting skincare products, choose those that contain sebum-regulating agents such as AHA (like glycolic or lactic acid), BHA or salicylic acid, niacinamide, or zinc. For better results, choose water or gel-based products. Avoid oil-based products. The more consistent your efforts are, the more radiant your skin will look.
Should individuals more prone to acne and pimple take extra care?
Acne or pimple occurs due to the dysregulation of the sebaceous glands. When the glands become hyperactive and overproduce sebum, it can lead to blockages in the opening of the gland. When the gland is blocked, it can lead to enlargement and inflammation of the surrounding area, resulting in acne. If you're looking to manage acne, consider trying these tips. First, go to the dermatologist who will recommend to you you a proper skincare routine. They may also advise the use of certain topical and oral medications and procedures. One thing to note is that your skin producing a normal amount of oil is not a bad thing. There are advantages of having oily skin, as it has a natural moisturising effect on the skin. Moreover, oily skin also tends to age less quickly than dry skin. However, it is true that this type of skin is more acne-prone. It's essential to be cautious when selecting skincare and makeup items, as certain products—mainly those brought without prescription—may cause acne and other skin problems.
---
---