Celebrating Christmas Eve in style
If you are in the mood to splurge, here are six Christmas Eve events that promise to give you an experience to remember.

bookmark
Published at : December 24, 2022
Updated at : December 24, 2022 09:55
Kathmandu
Hotel Yak and Yeti, Durbar Marg
This Christmas Eve, Hotel Yak and Yeti is pulling all stops to deliver a memorable event for guests. Named 'Sparkles and Spirits', the historic hotel's dinner event promises to deliver an evening filled with sumptuous food and memorable entertainment.
The dinner event will feature a buffet, 'a free flow' of mulled wine, and an appearance by Santa Claus, something children will absolutely love. To help set the mood for the evening, the hotel will also be putting together a Christmas carol performance, followed by a live performance by Muskan Rana and Band.
When: December 24 (Saturday), 6:30pm to 10pm
Prices: Rs 2,900 (per adult) and Rs 1,500 (per child). Prices exclusive of taxes.
Contact: 9823879976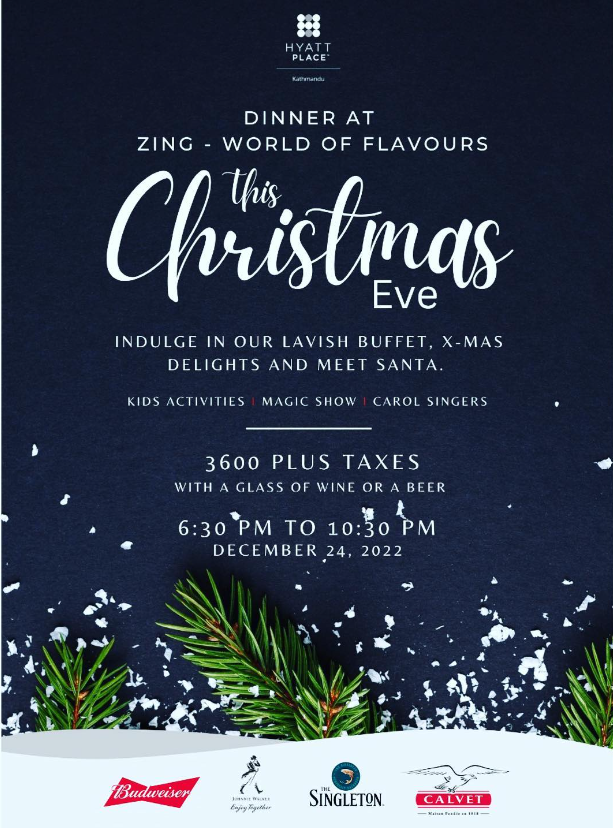 Hyatt Place, Tahachal
Hyatt Place Kathmandu has two Christmas Eve dinner events. The hotel's trendy Zing-World of Flavours will host a kids-friendly dinner event that will feature a buffet, a magic show, and meet-and-greet with Santa Claus. That's not all, there will also be a Christmas carol performance and other fun activities for children.
The hotel's Zing-Skybar & Lounge will also host a buffet dinner with unlimited snacks and live performance by Sorcery Band and jazz musician Namrata.
When: December 24, (Saturday) 6:30pm to 10:30pm
Prices: Zing-World of Flavours at Rs 3,600 and Zing-Skybar & Lounge at Rs 3,900. Prices per adult and exclusive of taxes.
Contact: 9802340783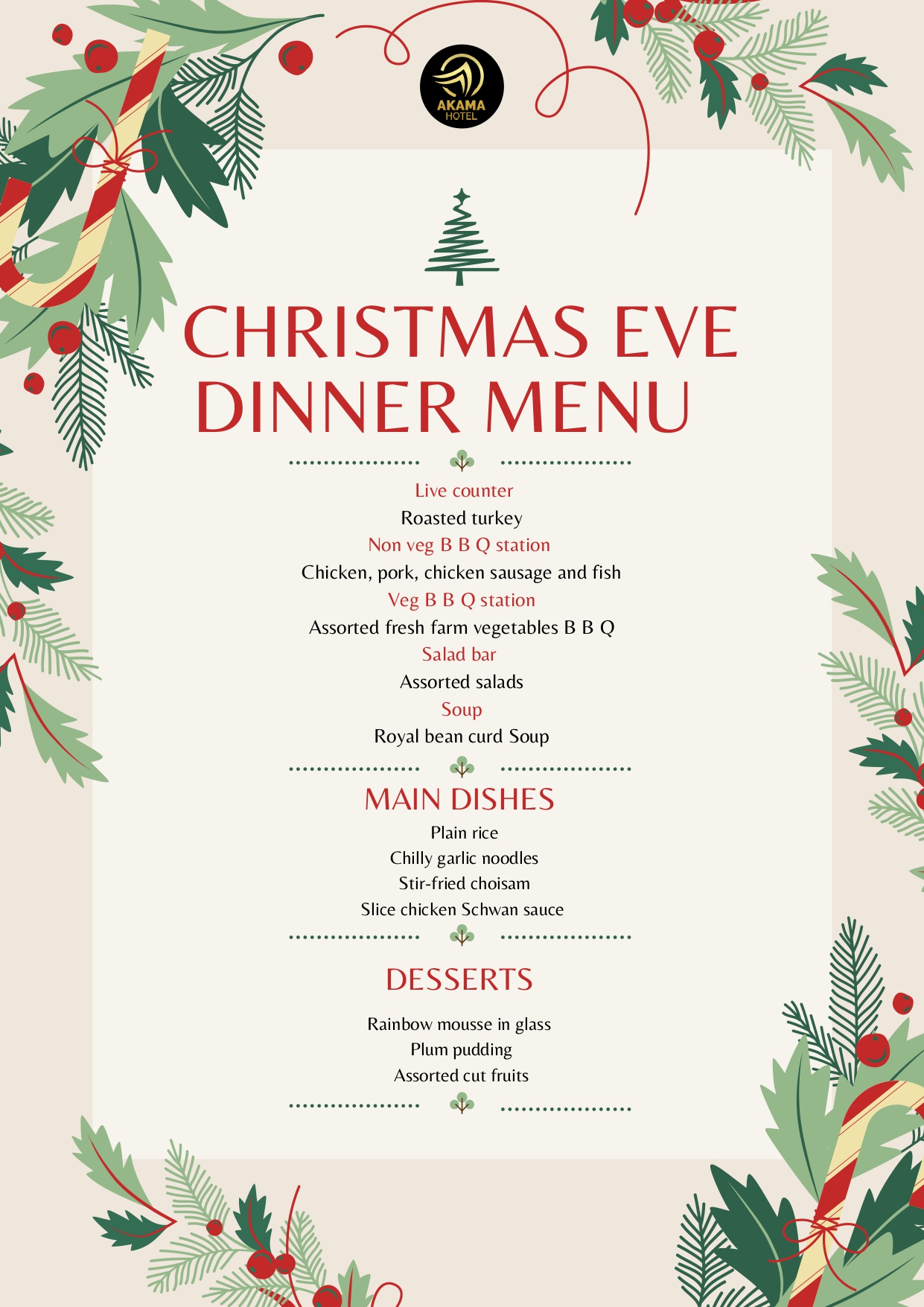 Akama Hotel, Dhumbarahi
If a lavish buffet spread and great views of the city are what you are looking for this Christmas Eve, you should check out Akama Hotel. The hotel's famed ChowBella restaurant, which is located on the ninth floor, is hosting a buffet dinner with traditionally prepared turkey. Children below the age of five need not pay and those between five and 13, only pay half the price.
The hotel also has an exclusive overnight stay package for the event. At Rs 12,500, guests get accommodation (on double occupancy), and Christmas Eve buffet dinner, and breakfast.
When: Saturday, December 24 (Saturday) 6pm to 9pm
Price: Rs 3,000. Prices per adult and inclusive of taxes
Contact: 01-4377298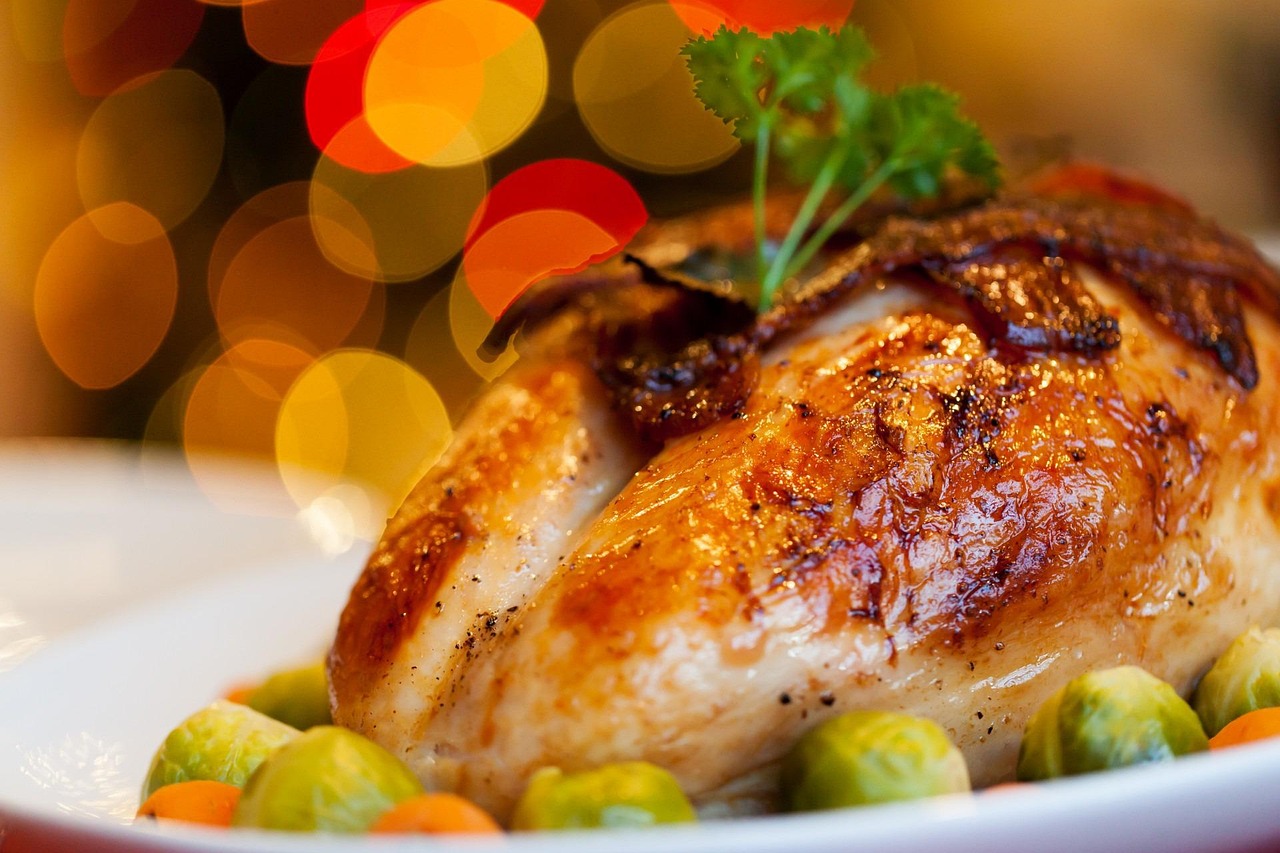 The Soaltee Kathmandu, Tahachal
The five-star hotel's Christmas Eve dinner will be hosted at Garden Terrace, the establishment's all-day dining restaurant. The event promises to be a lavish affair with a gala buffet dinner featuring traditional Christmas delicacies. Guests will also be provided with complimentary beverages.
The event will also have live music and face painting for kids.
When: December 24 (Saturday) 7pm onwards
Prices: Rs 2,555 per adult, Rs 1,399 per kid (exclusive of taxes)
Contact: 9801067058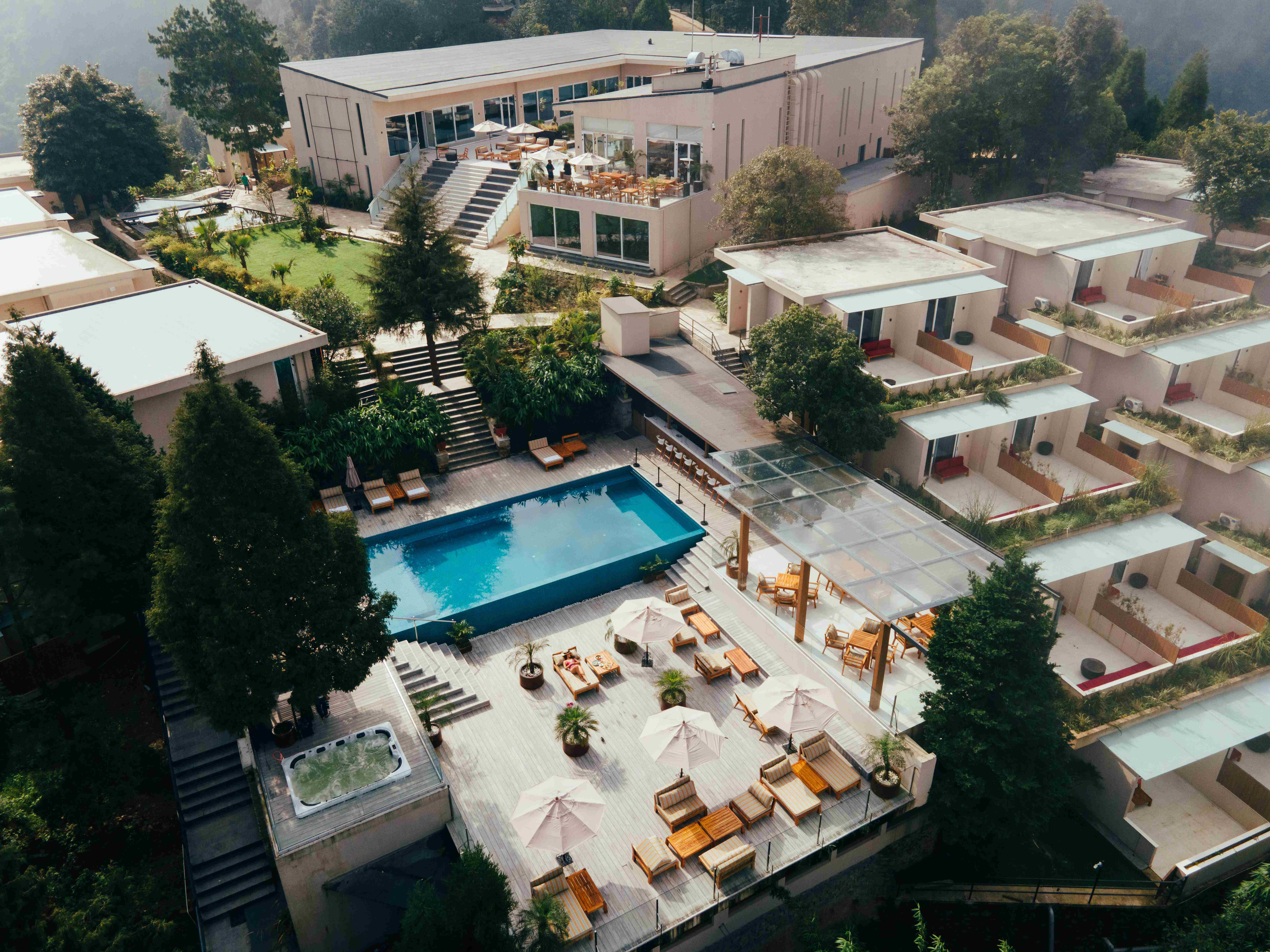 The Terraces Resort and Spa, Lakuri Bhanjyang
Nestled on the hills of Lakuri Bhanjyang with excellent views of the snow-capped peaks and Kathmandu Valley, the Terraces Resort and Spa makes for a perfect getaway this Christmas.
The resort's special Christmas Eve stay package includes welcome drinks and fruit basket on arrival, sundowner at the helipad with an apéritif, Christmas Eve buffet dinner with turkey, and breakfast the next day. Guests will also have access to complimentary mini-bar in the room.
What: Christmas Eve at the Terraces Resort and Spa
When: December 24 to December 25
Prices: Rs 20,000 and Rs 24,500 (for single occupancy)
and Rs 24,000 and Rs 28,500 (for double occupancy)
Contact: 9802322755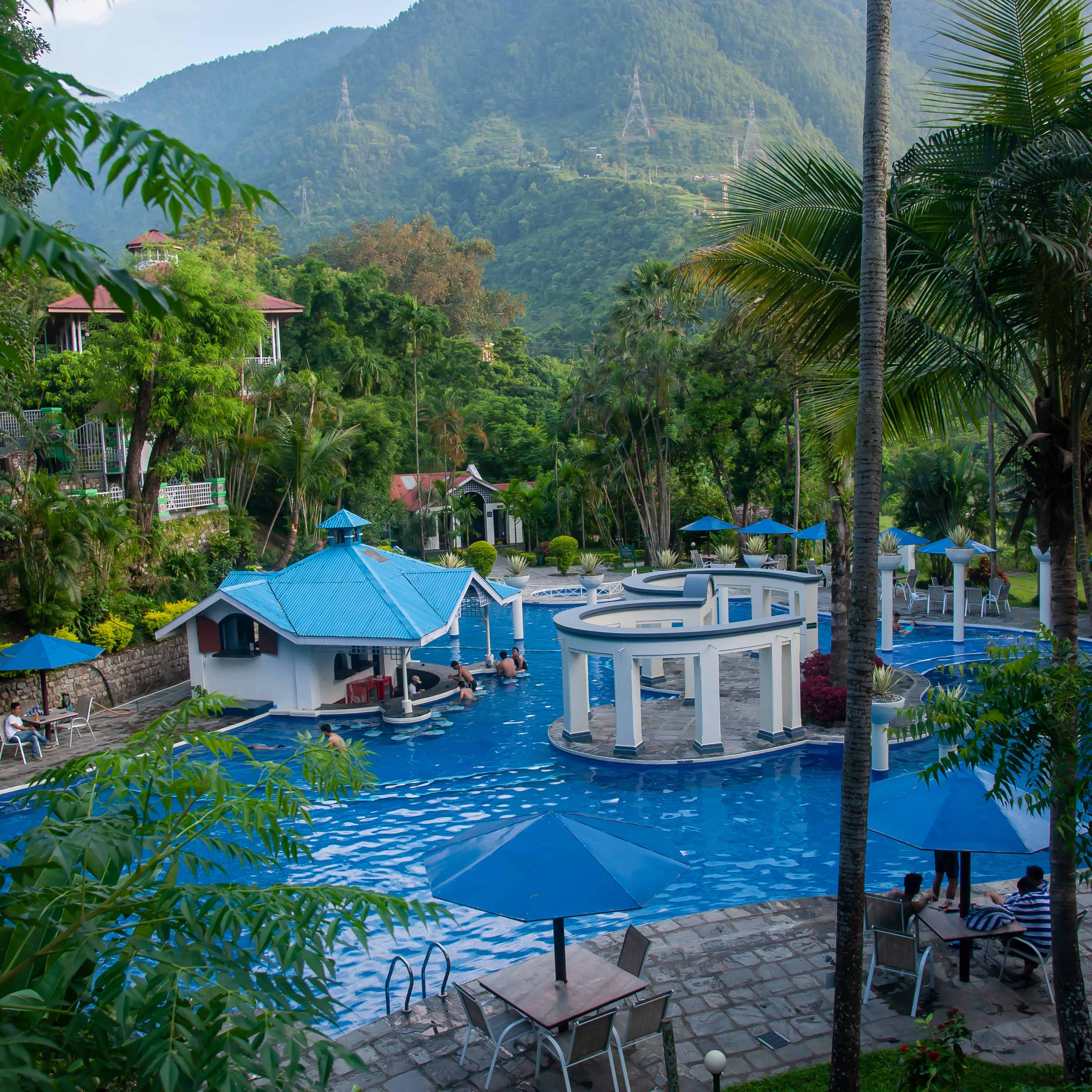 The Riverside Springs Resort, Kurintar
If Kathmandu's cold is getting on your nerves and you are eyeing for someplace warm to celebrate Christmas, look no further than the Riverside Springs Resort, Kurintar, which is just 2.5 hours drive from Kathmandu.
The icing on the cake is the resort's Christmas package, which includes accommodation, welcome drinks, bonfire with BBQ and dinner, a lavish breakfast, and live DJ music.
What: Christmas eve celebration at Riverside Springs Resort
When: December 24 to December 25
Price: Prices start from Rs 6,000. Price per adult and inclusive of taxes
Contact: 9801801336
---