Amid the third wave, cases of anxiety and alcohol use on the rise
The number of queries from patients with anxiety has risen significantly, doctors say.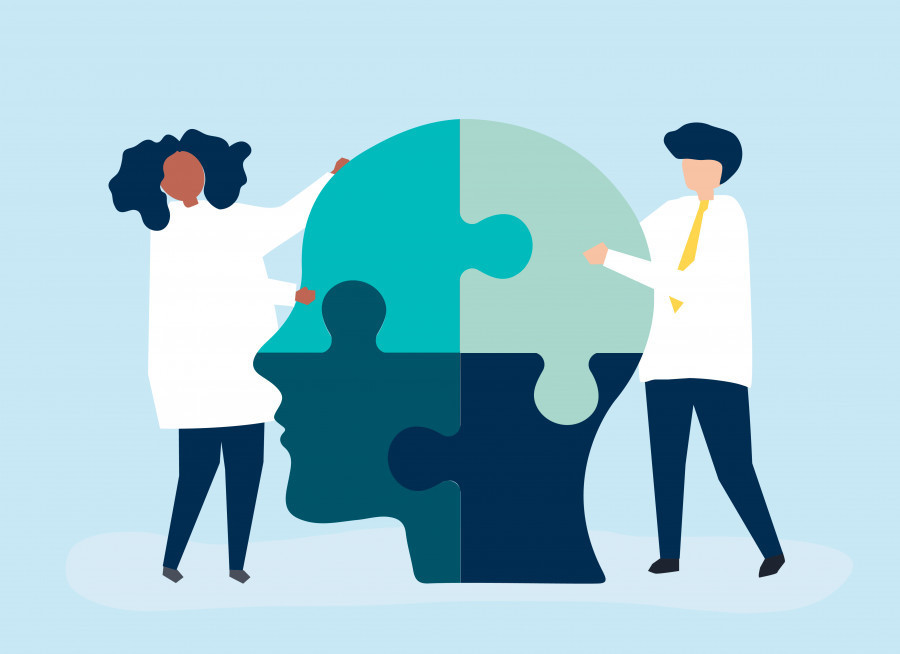 Shutterstock
bookmark
Published at : February 3, 2022
Updated at : February 3, 2022 11:46
Kathmandu
Last week, a woman in her late 30s visited Nepal Mental Hospital seeking treatment for her anxiety.

The doctor who attended to her said that she had sleep problems, restlessness, fatigue, and anxiety.
"When we asked her the cause behind her feeling anxious all the time she said the ongoing third wave of the pandemic had worried her," Dr Basudev Karki, a consultant psychiatrist at the hospital, told the Post. "The patient seems to have suffered during the first and the second waves of the pandemic, so she is afraid of what the third wave will bring," said Karki.
Although there are fewer patients seeking intervention from medical professionals for mental health issues during this wave of the pandemic, the number of queries from patients with anxiety has risen significantly, according to doctors attending to such patients. Patients of alcoholism have also risen significantly in the ongoing wave, they said.
According to Karki, financial troubles have been giving his patient sleepless nights ever since her husband returned from the United Arab Emirates when the first wave of the pandemic hit Nepal and decided to invest in a business.
The 30-year-old woman's husband had purchased a bus to operate on Kathmandu-Dhadingbesi route by taking a loan from a financial institution. But due to several months of lockdown and restrictions on public transport, her husband could not recover financially from his investment and turned to alcohol, says Karki.
This is a common refrain of hundreds of people, who have been severely affected by the coronavirus pandemic, due to which they have been suffering from mental health-related problems triggered by financial problems.
A few days ago, a man in his early 40s had consulted Karki about his growing worries. The man had problems focussing at work and that he is constantly tired. He is attending his office in-person on a regular basis.
"The man had elderly parents at home with multiple comorbidities," said Karki. "He was worried about transmitting the virus to his parents."
Experts say experiencing intense feelings about something frequently; excessive and persistent worries and fears about the ongoing situation is a matter of concern, which needs to be addressed on time.
"If such problems are not addressed on time, it will have adverse effects in everyday life," said Salikram Bhattarai, a clinical psychologist. "Due to the ongoing uncertainty about the pandemic, people are getting too anxious."
Multiple mental health experts the Post talked with said that unlike in the past two waves of the pandemic, serious types of mental health problems have not been seen in the ongoing third wave. And the reason could be the continuation of everyday life activities.
"Although a lot of people have gotten infected in the ongoing third wave, authorities have not enforced strict restrictive measures," Dr Ananta Adhikari, director at Nepal Mental Hospital, told the Post. "Life outside is normal with one's social life intact."
The dominant variant of this wave being milder than the previous variant could also be why people are taking the ailment normally, according to doctors. Also, awareness about the disease has led to people adopting health safety measures such as home isolation without being enforced.
This freedom of choice has given people a way out of loneliness, the doctors say.
Out of 69,291 active cases throughout the country 67,825 people are in home isolation.
Doctors say that access to vaccines and vaccination have also boosted confidence in the people.
So far,14,828,953 people have been fully immunised.
On Wednesday, 3,637 people tested positive for Covid-19—2,205 in 6,499 polymerase chain reaction tests and 1,432 in 5,083 antigen tests. In the last 24 hours, 12 people died of coronavirus infection.
"But for those who suffered financially and emotionally during the pandemic, the pandemic is a nightmare. That leads to mental health issues," said Dr Phanindra Prasad Baral, chief of the Mental Health Section at the Epidemiology and Disease Control Division. "Not many serious cases of mental health in the third wave does not mean that problems of mental health have declined or mental health is not an issue anymore."
---
---