District administrations in Gandaki province step up the drive to identify recent returnees
Even though local units across the districts have set up quarantine facilities of various capacities, officials say the number of returnees who report to the local units is still very low.

Post Photo
bookmark
Published at : March 29, 2020
Updated at : March 29, 2020 13:02
Pokhara
Gandaki Province has stepped up its drive to set up quarantine facilities and identify people who returned from abroad recently, officials at the province and local levels have said.

In Pokhara, a 48-bed quarantine facility and isolation ward have been set up at the Agriculture Promotion and Training Centre in Malepatan. Sixteen people are currently housed at the facility. Pokhara Metropolitan has said it is planning to add another 100-bed quarantine facility and 50-bed isolation ward inside the city, while the Provincial Health Directive is currently recording the details about people who returned from abroad recently, according to Nawaraj Sharma, an education officer at the directive. Sharma said that Baglung has a 36-bed quarantine facility and a nine-bed isolation ward, a 35-bed isolation ward in Gorkha, two in Manang, 47-bed quarantine and six-bed isolation ward in Mustang, and a 70-bed quarantine facility and five-bed isolation ward in Myagdi.
Likewise, Nawalpur has a 600-bed quarantine and 22-bed isolation ward, Parbat 27-bed quarantine and 15-bed isolation, and Syangja has 326-bed quarantine and 125-bed isolation ward.
According to Chief District Officer Rambahadur Kurumbang, 21 people are currently in quarantine facilities in Syangja, while 525 people have been identified as those who recently returned from foreign countries. In Baglung, where a new individual was tested positive on Saturday, 264 individuals who returned from abroad recently have been identified.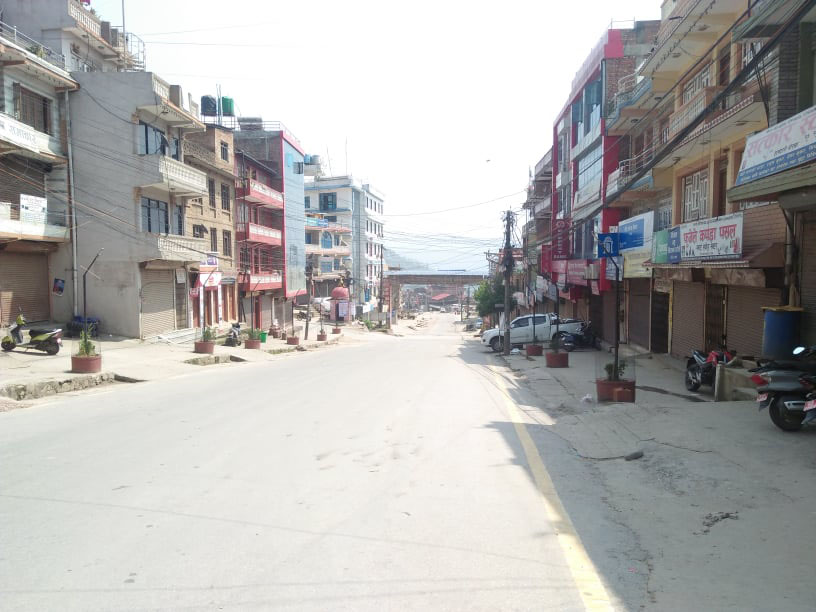 Post Photo
Harka Roka, an officer with the Gorkha Administration Office, said that his office has identified 38 returnees. "We have requested those who returned from India to report to local units and stay in quarantine facilities," Roka said.
Parbat district administration, however, has asked returnees to stay in 'home quarantine', meaning they isolate themselves at their homes for at least two weeks. Administration officials said that it has received complaints from locals that some returnees have not complied with the order; the administration would be forced to take them to quarantine facilities. In the district, two individuals have been administered in a makeshift hospital after they showed symptoms close to the novel coronavirus disease.
Tanahun Chief District Officer Shankar Babu Adhikari said that all of its ten local units have started work to identify those who returned from foreign countries. So far, 410 individuals who returned from abroad have been in quarantine facilities.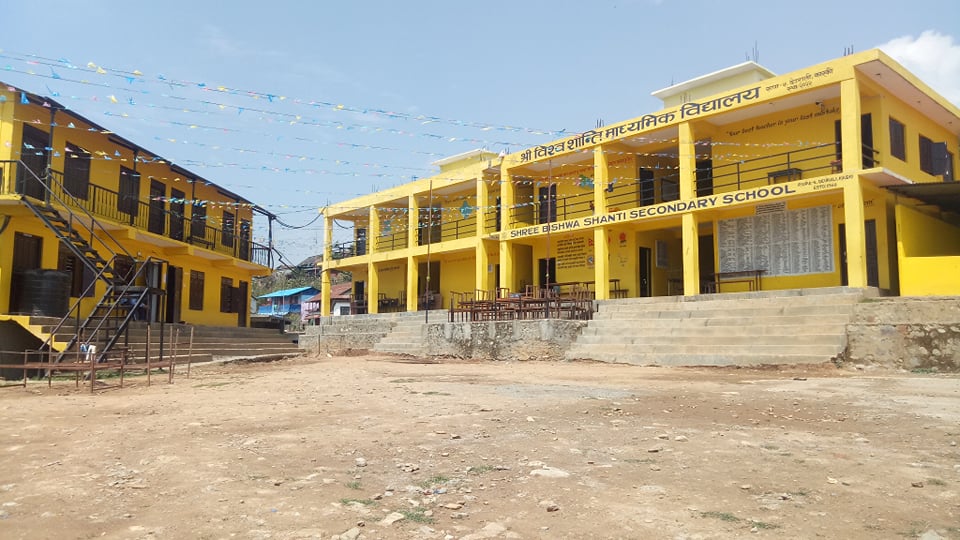 Post Photo
Myagdi has founded a Coronavirus Pandemic Management Committee which is tasked with identifying those who recently returned from abroad. According to the district administration, 110 individuals have been identified so far. All six local units in the district have set up quarantine centres, according to Chief District Officer Gyannath Dhakal.
In Nawalparasi East, 22 persons who returned from abroad recently have been identified so far and the district has set up a 500-bed strong quarantine facility.
Meanwhile, Pokhara City Police has resorted to using force to crack down on people who defied the weeklong national lockdown imposed by the government to control Covid-19. On Saturday, police arrested over 200 persons for defying the lockdown and placed them at Pokhara Rangasala over the day. DSP Rajkumar KC, spokesperson of Kaski Police, said that they were released after they were lectured about the epidemic and the precautions to be taken to tackle the contingent spread of the outbreak.
(Reporting contributed by Deepak Pariyar in Kaski; Pratikshya Kafle in Syangja; Prakash Baral in Baglung; Agandhar Tiwari in Parbat; Samjhana Rasaili in Tanahu; Ghanashyam Khadka in Myagdi; and Narayan Sharma in Nawalparasi East.)
---
---