Bucket Biryani's budget-friendly feast
The eatery in Buddhanagar offers good food at very affordable prices.

Elite Joshi/TKP
bookmark
Published at : September 7, 2023
Updated at : September 8, 2023 08:16
Kathmandu
Nepal is a foodie's paradise with tantalising dishes that will tickle your taste buds just the right way. Among the variety of dishes available in the country, one that is particularly popular among people of all ages is the delectable biryani. This rice-based dish is a fusion of spices, vegetables, and meat—often chicken, goat, lamb, prawns, or fish, that is believed to have originated within the Indian sub-continent.

In December 2022, a new biryani joint, Bucket Biryani, opened up on Madhya Marg in Kathmandu. Their mission? To serve an authentic Mughal biryani experience to Kathmanduites. According to its owners, the eatery chain is already popular in the UAE, India, and Arab countries and has multiple outlets there.
Ravi Mishra, Roshan Ansari, Randhir Chaudhary, and Nitesh Jha run the Nepali outlet of the franchise. Sajhad Alam, the head chef of Bucket Biryani Nepal, has over a decade of experience in the culinary arts scene in India, and it is Alam who brings an authentic Mughal taste to Bucket Biryani's foods, according to the founders.
While the eatery initially only served biryani, they expanded their menu to include other side dishes due to popular demand from their customers.
Chicken Bucket Biryani
Rs300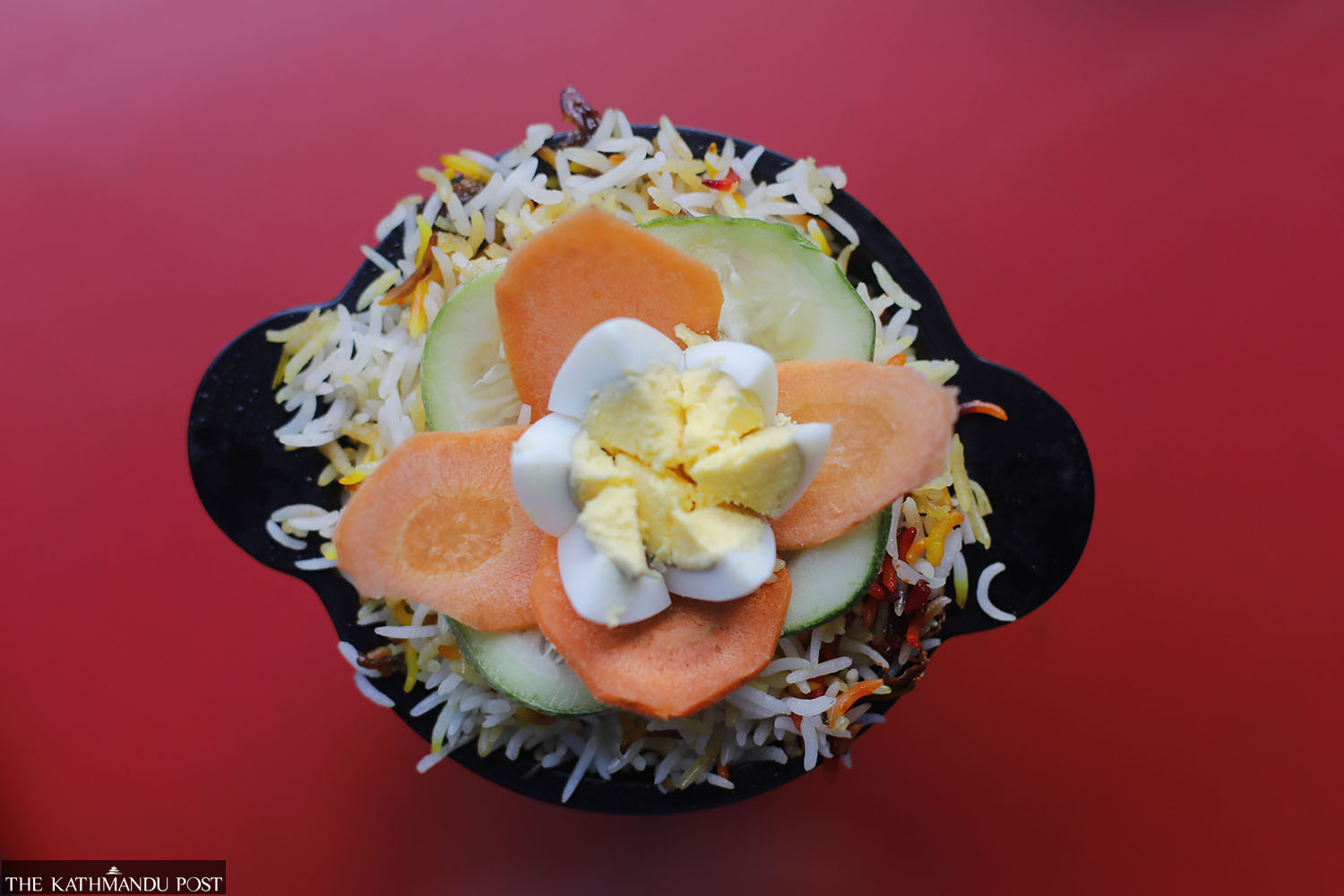 Elite Joshi/TKP
The Chicken biryani here is a classic dish consisting of marinated chicken cooked with a blend of spices and herbs, served alongside aromatic Basmati rice, raita, boiled eggs, and salad. True to the eaterie's name, the biryani is served in a black bucket, and you are supposed to mix everything before digging in.
It's a hearty dish with pieces of chicken mixed in generously, and even half of this portion can satisfy smaller appetites. The rice, which was apparently cooked with less water, has a slightly textured feel and may not suit everyone's taste—especially if you are used to having soft and mushy rice regularly. The use of saffron gives the rice an appetising yellow colour.
The taste of this biryani is mild compared to spicier ones served elsewhere in the Capital. And had it been spicier, it would have been more enjoyable—at least for individuals like me who love some spice in their food. However, if you find those biryanis overwhelming and too flavourful, Bucket Biryani will be right up your alley.
I would recommend this biryani to all who love the dish. The Mughal on this classic dish does feel new and novel. The menu also offers paneer biryani for vegetarians while serving mutton biryani on Fridays.
Crispy Chicken Keema Roll
Rs80 per piece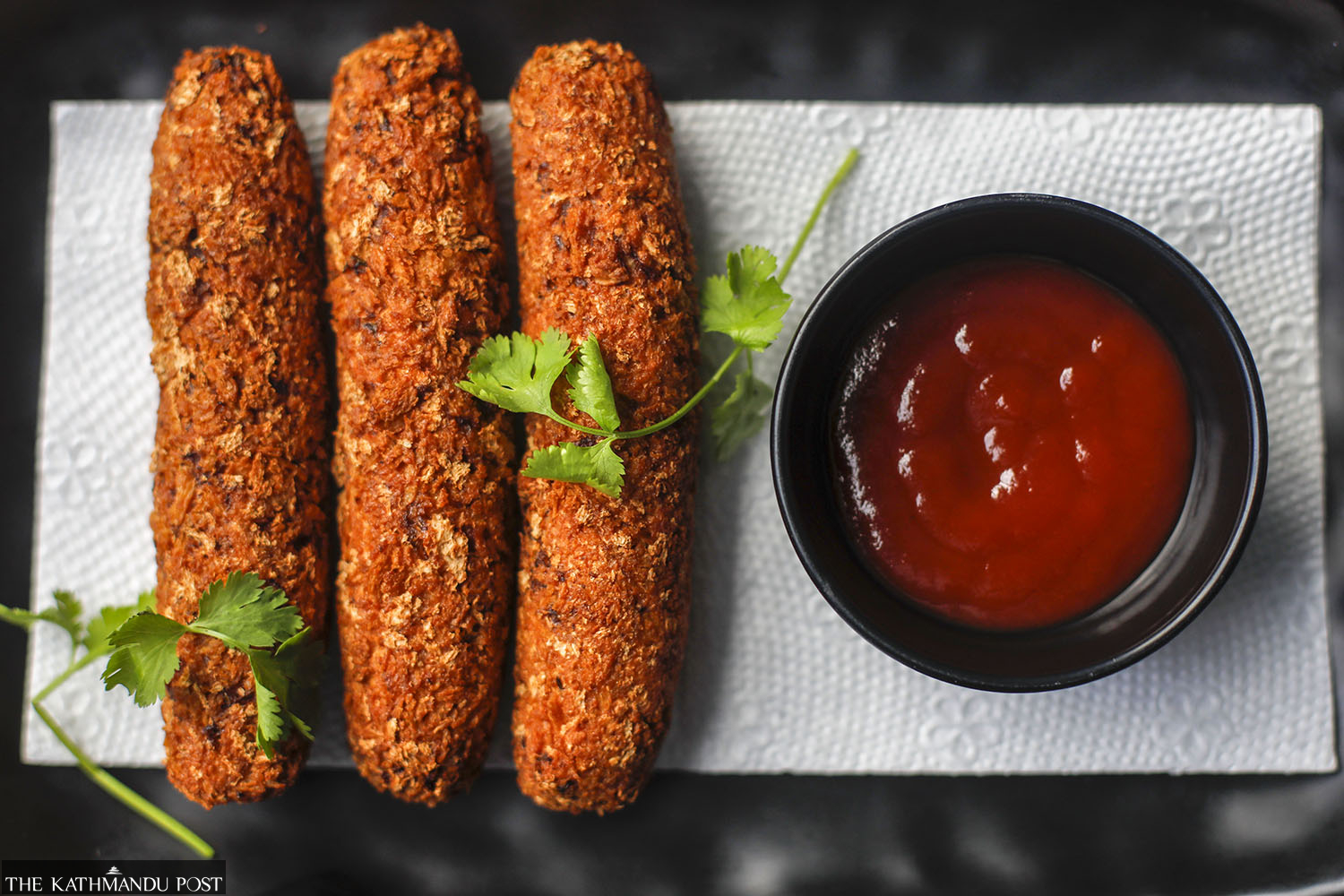 Elite Joshi/TKP
The Crispy Chicken Keema Roll is a side dish that complements the biryani. Made by rolling minced chicken with egg and coating it with breadcrumbs for an added crunch, the process is repeated until they get the desired level of crispiness. The dish is served with ketchup on the side.
My first thought on seeing the roll was that it looked deliciously crispy. Upon trying the Crispy Chicken Keema Roll, its familiar flavour reminded me of tasty rolls I grew up eating at various eateries around Kathmandu. You truly can't go wrong with rolls. However, where Bucket Biryani differs with its rolls is that the meat inside it is minced—something commonly used for momo. If you focus on the texture alone, it does sometimes feel like you're having fried momo. Overall, I think this is an excellent starter and a must-try when visiting the eatery.
Chicken Lollipops
Rs300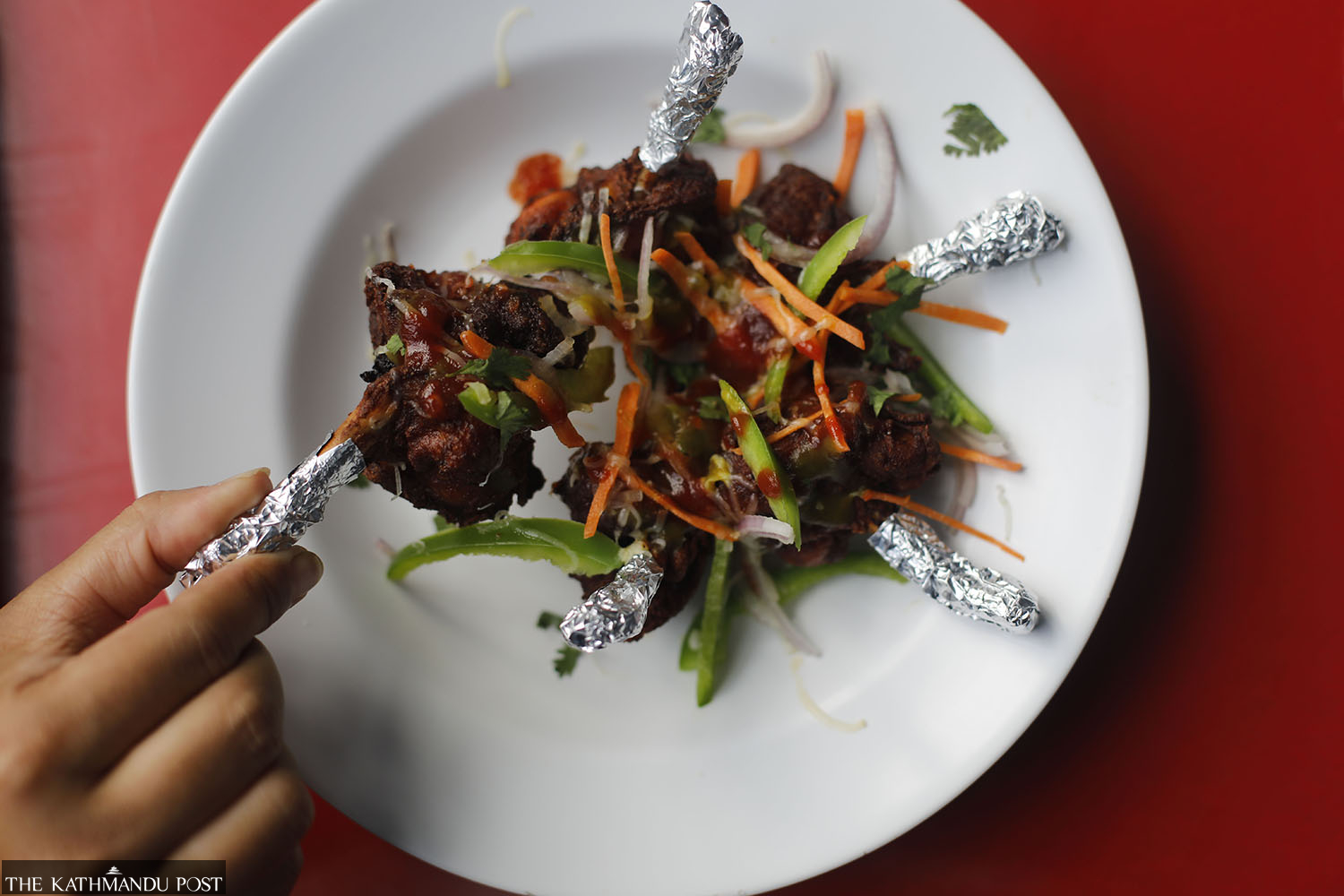 Elite Joshi/TKP
Chicken Lollipops, served with a side of carrot, capsicum, grated green chilli sauce, and ketchup, is a tasty finger food option served at Bucket Biryani. It is another dish that is difficult to go wrong and pairs fantastically with the biryani.
Upon trying the Chicken Lollipops, the blended spices immediately impart a flavorful profile. The lower section of the bone is conveniently wrapped in silver foil for ease of eating. The chicken is impeccably cooked, with a subtle roasted aftertaste that adds depth to its taste—another must-try when you visit Bucket Biryani.
Chicken Roast
Rs300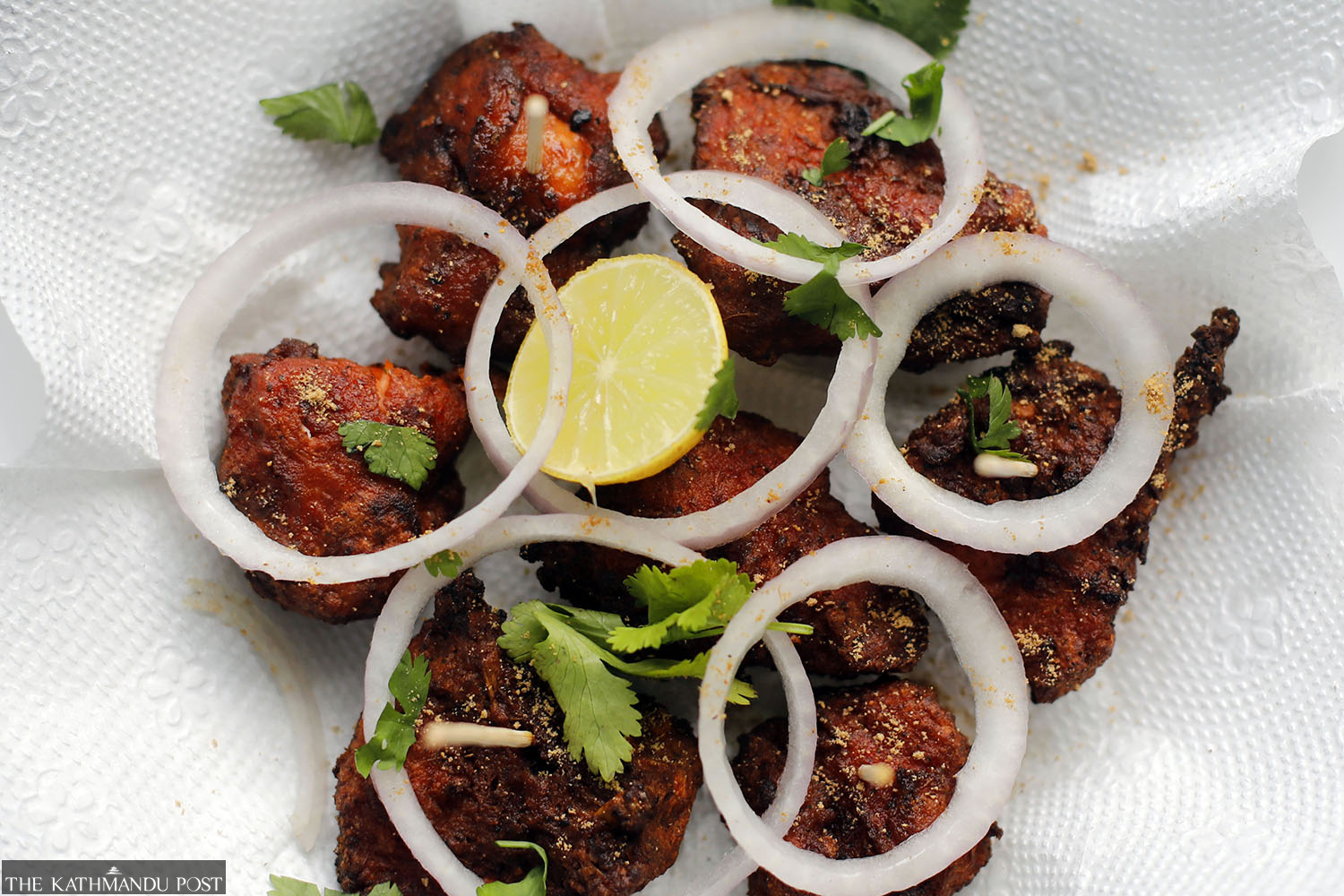 Elite Joshi/TKP
The chicken roast at Bucket Biryani is another satisfying dish. Made by marinating five pieces (yes, they were very specific about this) of chicken breasts with roasted spices, the roast was accompanied by chutney, sliced onion, and lemon. The chaat masala topping added an appealing visual aspect to its presentation.
Biting into the roast, I found its crust satisfyingly crunchy while the inside was roasted beautifully. It was a little saltier than what I'm used to eating, but I doubt that will bother most other eaters. I thoroughly enjoyed devouring the roast.
Lassi
Rs150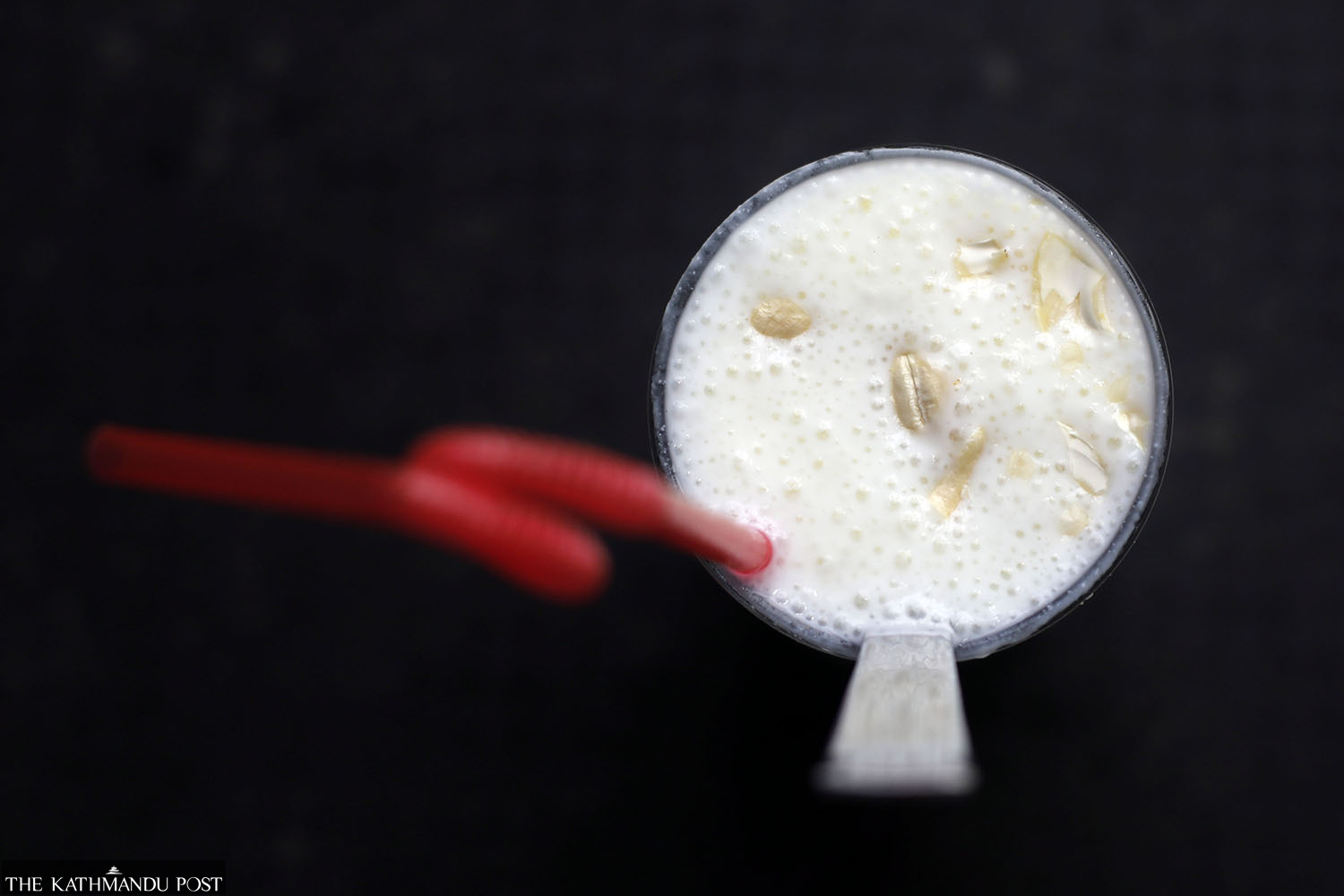 Elite Joshi/TKP
Following the satisfying meal, I was served a simple lassi, which was great to wash down the heavy food and cool down during these hot months. Bucket Biryani makes their lassi with yoghurt, Rooh Afza—a concentrated syrup made from fruits, roses, and herbs, and it is topped with crushed dry fruits. The beverage delivered a perfectly balanced blend of sourness and sweetness, resulting in a pleasant taste. Unlike heavier lassis, this one had a light quality that I found particularly appealing.
Bucket Biryani
Location: Madhya Marg, Buddhanagar Kathmandu
Opening Hours: 11:00 am to 9:00 pm
Parking: Available only for bikes
Price: Inclusive of all taxes
---
---