Good food, great ambience
If you are in Patan and want a quick bite, it has to be at The Galli Sandwich.

Photo Courtesy: Galli Sandwich
bookmark
Published at : January 27, 2023
Updated at : January 27, 2023 08:50
Kathmandu
Kathmandu valley is always bustling with economic, social, and cultural activity in all three of its epicentres. In the tiny area that the valley covers, its diversity encompasses that of most of the nation itself. In the rush of it all, sometimes you just need to take a break and grab a snack. Preferably somewhere comfy and familiar where you get to be known as a regular. Somewhere people are open to making new connections. Sometimes in the rush of it all, you just need to visit The Galli Sandwich Hub.

Hidden past one of many narrow "gallis" (alleyways)—just a minute's walk from Patan Durbar Square—the Galli Sandwich Hub perches itself in a community square called Swotha Chowk. As such, the joint doesn't exist to stand out and attract customers through a vibrant exterior. It stays hidden, earning its customers through people's word of mouth which is from an appreciation for the homely spot.
Right in front of the entrance, owners Ujwal and Rajshree Joshi greet customers as they enter. The hospitable and softly-spoken old-timey couple give the place a sense of comfort. Either one of them notes down meal orders and suggests items a customer might like. After deciding on what to get from a surprisingly dense menu, customers often walk upstairs to get seated.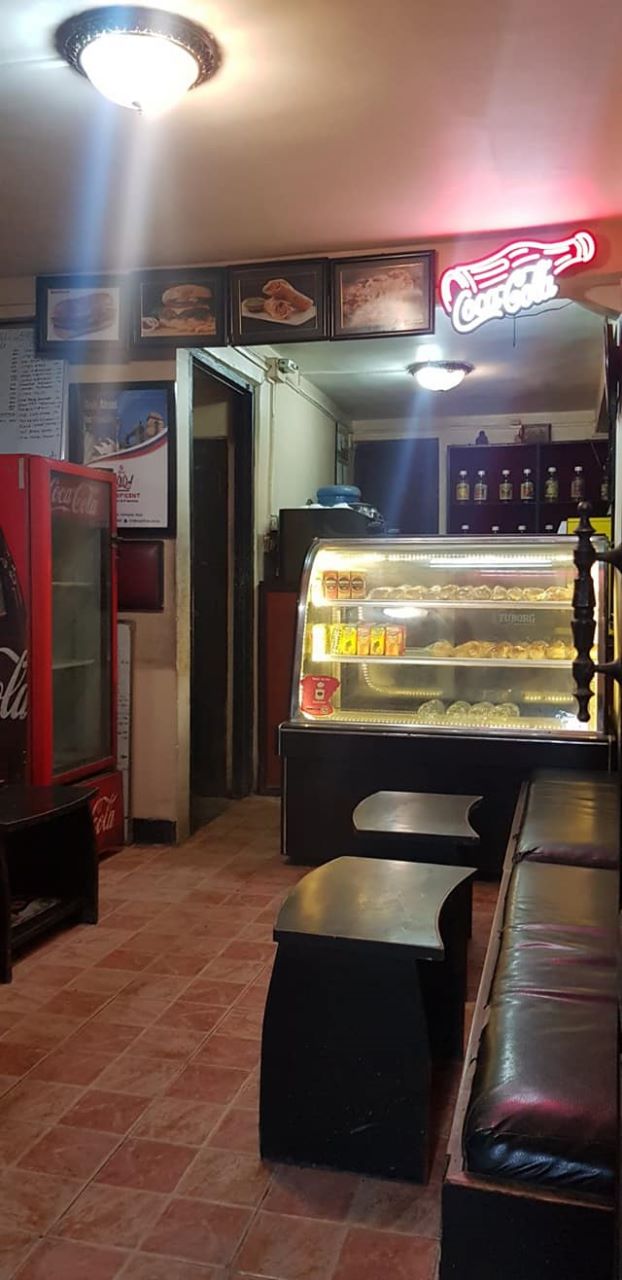 Photo Courtesy: Galli Sandwich
If there's one thing that really sets people's liking of Galli Sandwich Hub in stone, it's the seating arrangements Essentially divided into three sections, customers can find a seat that suits any mood they are in.
Just a floor above the entrance, customers can find a room where they sit, cross-legged, on top of the cushions laid out on the floor. The ambiently lit room's yellow tones are calming to the eyes and mesh with the snug and comfy feel of it. If you are visiting with a close friend of yours, perhaps someone to cosy up with in your arms, then this is the clear seating choice.
If you are looking for seats more accommodating for a casual afternoon meal with friends then right next doors you'll find tables that would seat a group of five-six individuals. The bare windows let in the light and atmosphere, and the customers enjoy whatever today has to give.
Lastly, if you want some fresh air and a satisfactory view of the streets, walk up the many flights of stairs—above the kitchen with its friendly cooks and servers—straight up to the top floor where you'll be greeted with ceramic tables and slightly disappointing old metal office chairs with non-existent back support. But given everything else the spot has to give—at the budget it provides it at—it is an easy compromise to make.
Now, let us move on to what their menu has to offer. After all, it is not just the ambience that makes Galli Sandwich Hub a must-go.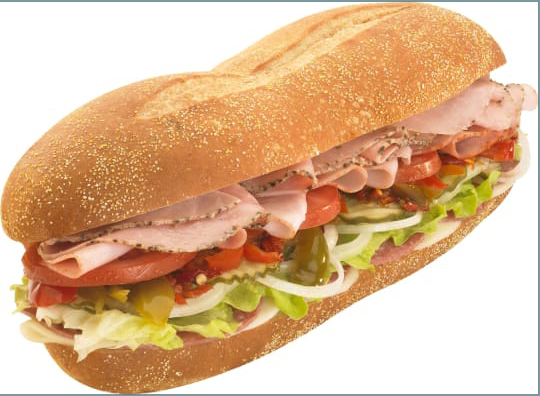 Photo Courtesy: Galli Sandwich
Addressing the obvious, Galli Sandwich Hub's stand-out dish is, of course, their sandwiches. They offer about a dozen different types of sandwiches. Ask the owner and he'll tell you to get the Galli Special Sandwich that comes with extra toppings. Every sandwich comes in the form of a baguette inside a plastic cover—so none of its tasty stuffings spills out—and each is already generously stuffed with ingredients, leaving whoever has it to surely be satisfied. Just the sandwiches alone cover most of the poultry options you could ask for.
If your appetite calls for more than just a sandwich, then their menus have surprisingly more to offer, given the size and structure of the hub. For those who want to try some western classics, Galli Sandwich Hub's menu hosts numerous variations of hot dogs, corn dogs, pizzas, and burgers. And if Asian is what you are looking for, then you can pick either the Grilled Chicken Egg Roll or the Egg Salad Roll, and the typical matrix of momo—with three stuffings to choose from and five types for each. Where the sandwiches fall behind in the variety of meats available, the rest of the menu takes over.
While the menu changes every once in a while, these staples are consistently served at the joint. Each item comes to around Rs 200 per serving, with basic momo varieties nearing Rs 110 and pizzas nearing Rs 300 for small sizes and Rs 400 for large.
Think of Galli Sandwich Hub as the "Oh, I know a spot!" joint. If you are in Patan and someone says they know a place, it's probably this one. Why wouldn't it be? Good food, comfy accommodations, and sweet owners—all at a relatively affordable budget—spell out the combination for the perfect place to visit for a local, homely experience.
If you are in Patan then make sure to give this place its well-deserved visit.
---
---