Bars for a buzz
If you're feeling blue this winter, grab a drink with your loved ones at one of these bars around Kathmandu.

Photo Courtesy: Khatra Bar
bookmark
Published at : January 20, 2023
Updated at : January 20, 2023 08:17
We are slowly finding our footing in a post pandemic world. As we were confined to our houses for a good two years, it seems like everyone is looking for an excuse to celebrate anything and everything these days.

Today, The Post brings you five bars you can visit around Kathmandu to celebrate all the small and big things happening in your life.
Carter By Sugar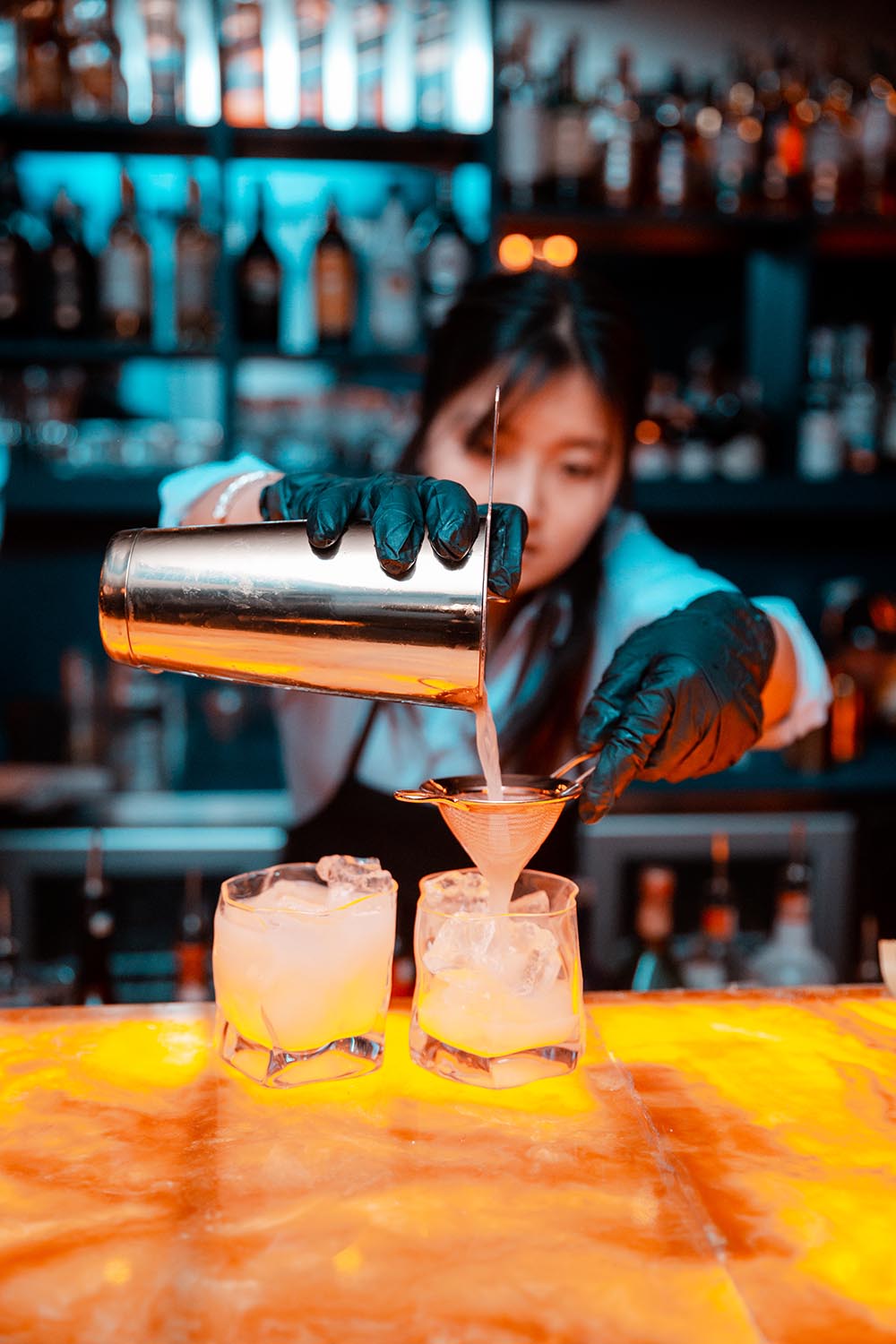 Photo Courtesy: Carter By Sugar
Carters Bar is a new bar in Thamel. Established a month ago by KB Gurung, Niraj Shakya, Karma Gurung, and Ritesh Mardwadi, it is possibly the first champagne bar in Nepal. The signature cocktails of the bar are created by Tenzing Thakuri, a mixologist from New York.
The owners claim that their signature cocktails—like Gucci Snake and Shine Like A Diamond—are loved by all their customers. With a great ambiance and a great vibe, the bar is a great hangout spot after hours. Also, if you are not ready to end your night, you can check out the many clubs around Thamel after having a few drinks at Carter bar.
Contact no: 9861538743
Parking: Paid
Opening hours: 5pm to 12pm (weekdays), 5pm to 1am (weekends)
Prices: Champagne and Prosecco: Rs5,000-15,000, Classic Cocktails: Rs1,200-1,500, Signature Cocktails: Rs1,500-3,500
Cityscape Lounge and Bar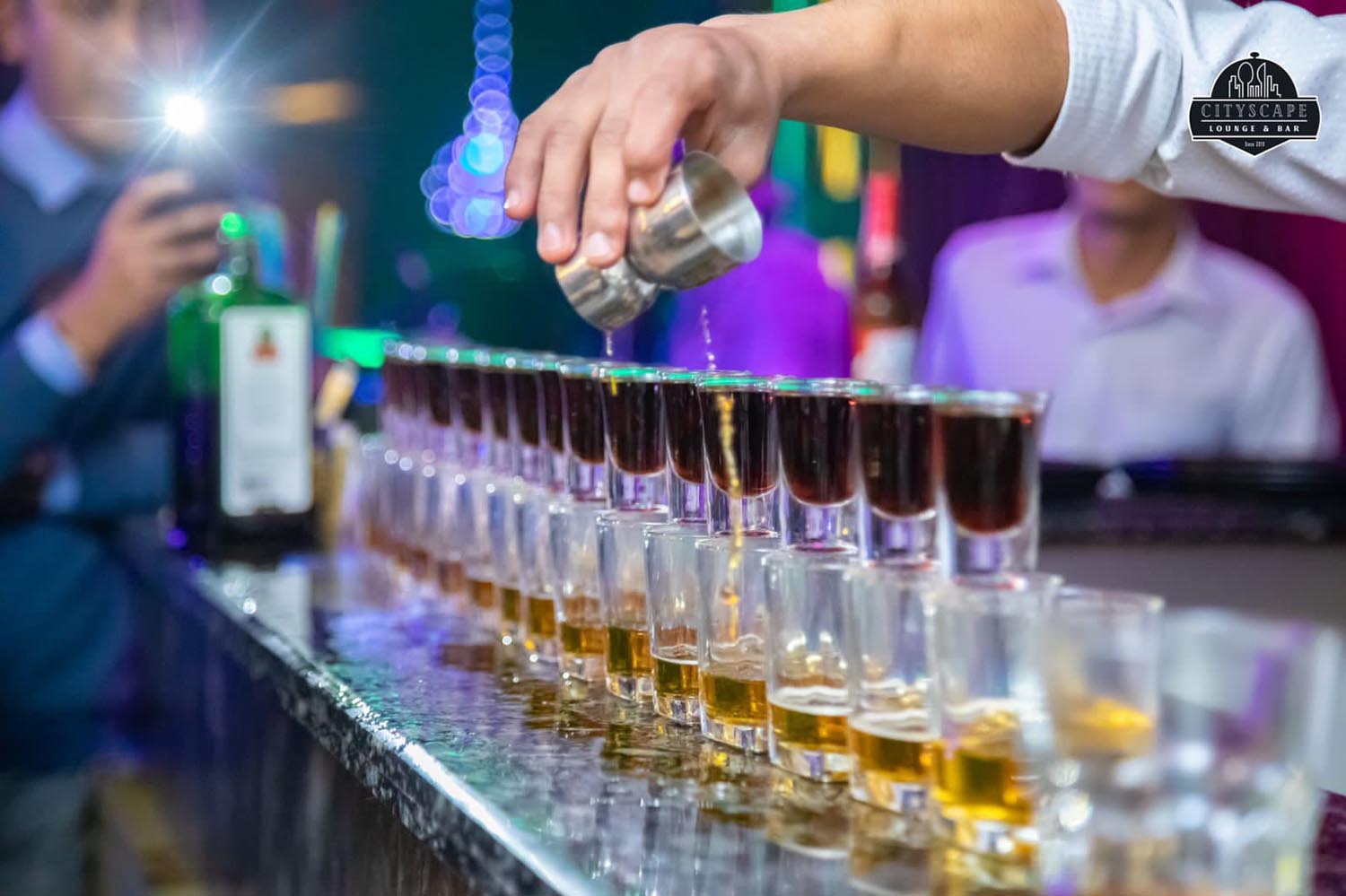 Photo Courtesy: Cityscape Lounge and Bar
With a striking rooftop view of Baneshwor, the Cityscape Lounge and Bar is a great place to have a good time with your family and friends. Established 3 years ago by Rupesh Rajbhandari, Roshan Man Singh, Sujeet Khatri, Manish Limbu and Bishal Khadka, the bar offers both alcoholic and non-alcoholic drinks including coffee on their beverage menu. The customer favorites at Cityscape are the signature cocktails, Shooters, Beer Bong, Tipsy Lady and Irish Brekkie.
Contact No: 9801057602
Parking: Free
Opening Hours: 10am to 12am (weekdays), 10am to 2am (weekends)
Prices: Sparkling wine: Rs3,500-15,000, Other drinks: Rs300-1,000
Oskar Bar and Grill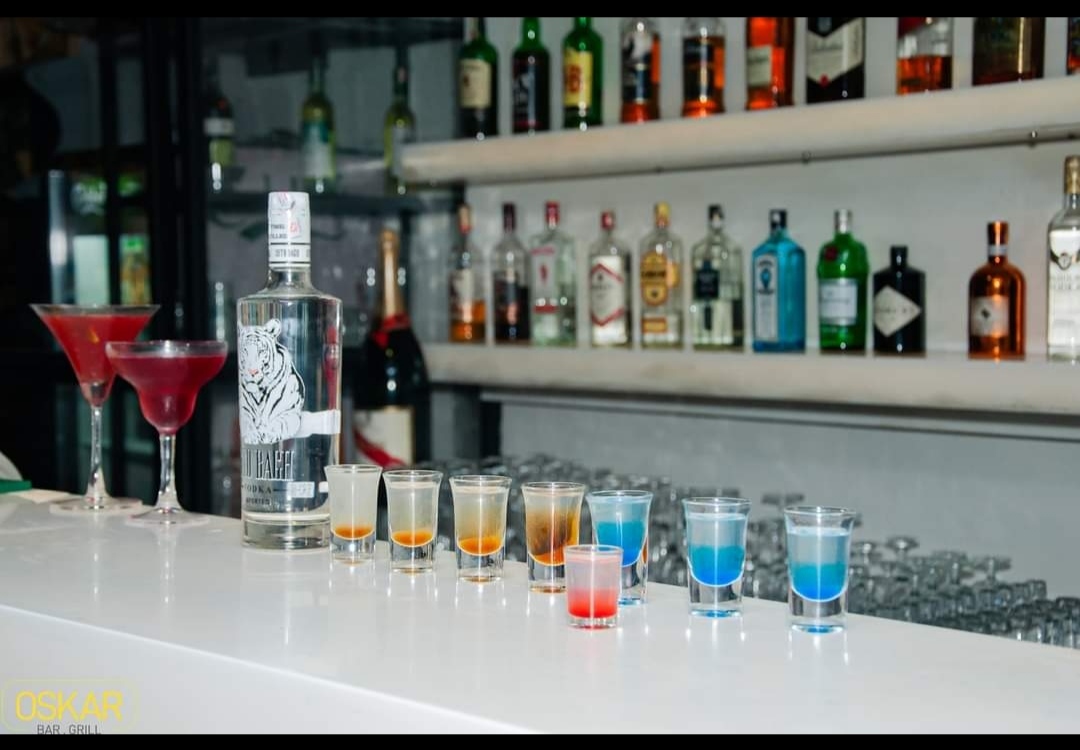 Photo Courtesy: Oskar Bar and Grill
Located at Lazimpat, Oskar Bar and Grill has a fun and groovy atmosphere perfect for a night out with friends. The bar, established in 2020 by Kishore Pradhan and Ishan Shrestha, serves the great food and drinks and has excellent service.
Oskar Bar and Grill drink menu includes both in-house specials and imported drinks. Right now, they have happy hour offers on cocktails where customers get a free drink on the purchase of one.
Contact no: 01-4418648
Parking: Free
Opening Hours: 11am to 11pm (everyday)
Prices: Classic Cocktails: Rs590-750, Oskar Mocktails: Rs390
Khatra Bar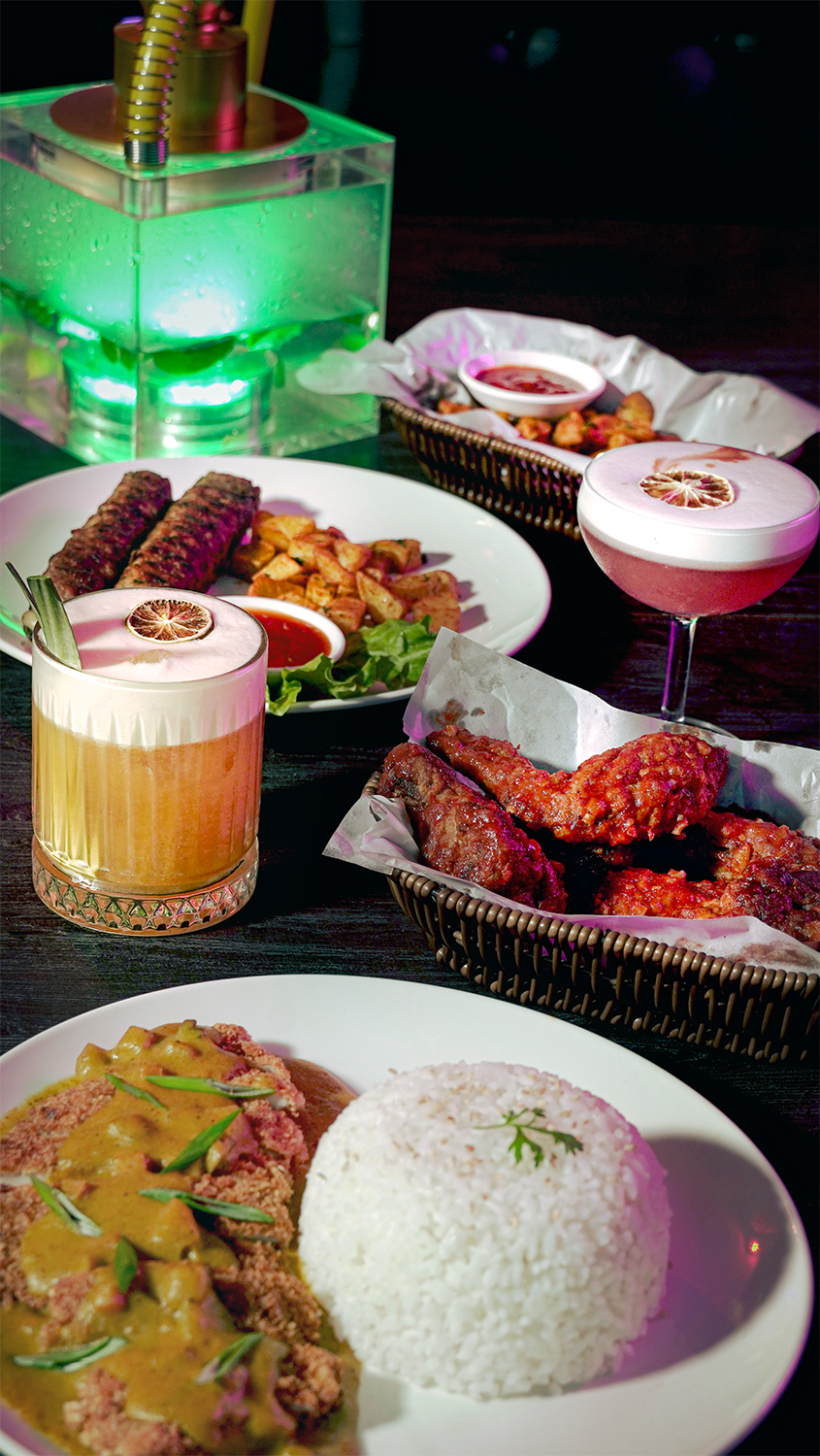 Photo Courtesy: Khatra Bar
Established about a month ago, Khatra bar lives upto their slogan, 'Whatever you do, do it Khatra'. With a team of skilled bartenders, who are able to create amazing cocktails at a very reasonable price, Khatra bar is not just about great food and drinks, it is also a hub for entertainment. Its founders, Sagar Gurung, Saksham Shrestha and Ashish Gurung, want customers to experience good music and art alongside unique cocktails and delicious food. Their most popular cocktail is the Sindhuli Express—a twist on the classic Martini. They serve other spirits and liquors too.
Contact no: 9818242599
Parking: Free
Opening Hours: 4pm to 2am (everyday)
Prices: Rs300-900
Reggae Bar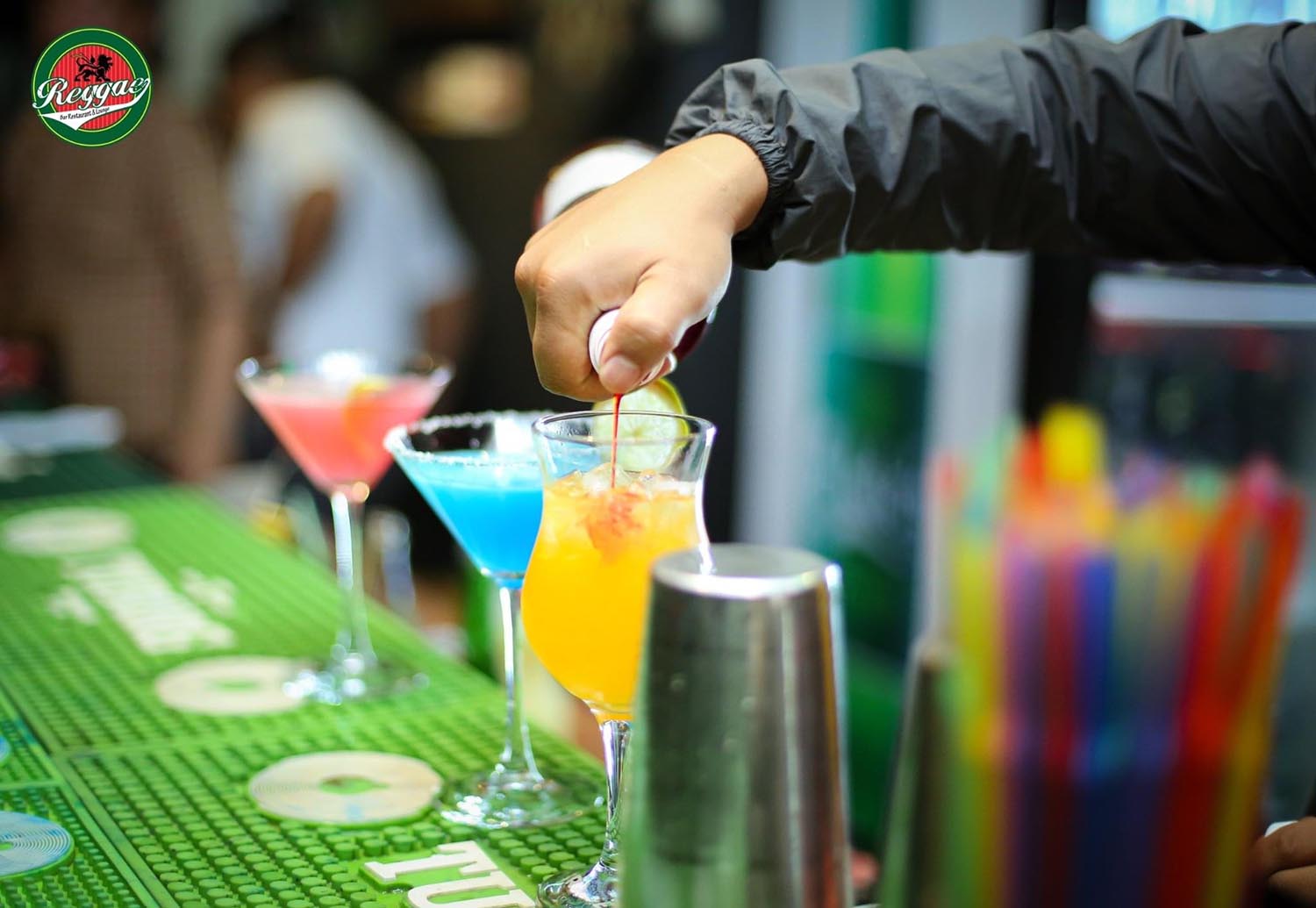 Photo Courtesy: Reggae Bar
One of the oldest live music bars in Thamel, the Reggae Bar is popular among tourists and local people alike. Opened in 2005, they have been promoting new artists through live performances every night since their inception.
Serving some special cocktails and mocktails, the bar primarily recommends their Mount Everest Long Island iced tea as a must try to all visitors. They have seperate winter and summer special menus that consist of drinks suitable for the season. The bar is also famous for their food and local spirits.
Contact no: 9846195216
Parking: Paid
Opening Hours: 5pm to 2am
Prices: Rs500-1000
---
---