The story of Eklee Sailee
Ever since her husband took off with her children, it seemed as though she had forsaken life.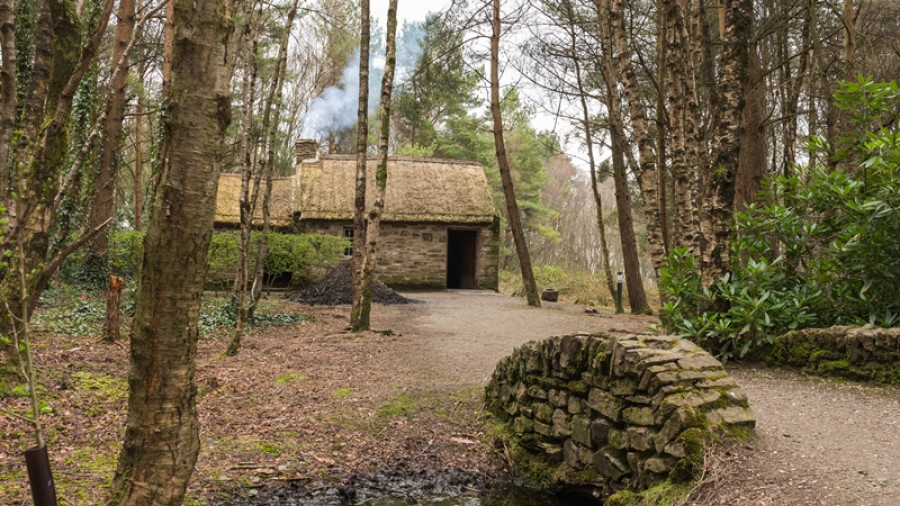 Shutterstock
bookmark
Published at : May 24, 2020
Updated at : May 24, 2020 06:51
She knew everyone in the village called her Eklee Sailee. She lived alone in the house that stood at the end of the street. The house, forever in the shadow of tall bamboo, seemed ghostly, like her. Whenever we wanted some form of entertainment we would walk by her house on the way to school. And in unison we would break, "eklee budi, matui budi." Yelling foul words, she then would chase us, pelleting us with stones.
She was a gaunt woman of 57, married to a man called Deuman Rai, who, some 15 years ago, left her for a second wife. According to Aama, one evening, Deuman returned with a woman from Ilam bazaar. When she asked who the new woman was, he said, "She is your sister; I brought her to live with us." The betrayal was unbearable for her. She broke down right in front of the two screaming and imprecating with every conceivable billingsgate. She demanded him to choose either that woman or she. He chose the new woman. The next morning, with their two sons, he left her.
Ever since, the old woman had been by herself. She distanced herself socially. Ceased cooking, even feeding animals. All day she only drank. From the break of day, she would start drinking, and stop only until sleep came to her.
She drank to forget, to kill the pain, to accompany her loneliness, to feed her hungry stomach. She seldom cooked and often distilled. Whenever she went out of stock she exchanged rice for millet and corn.
***
I remember one monsoon afternoon. It has been pouring all day. Baba and Aama were talking about when the rain would subside, when all of a sudden, a frightening sight appeared. An emaciated figure, drenched completely, covered with a black shawl, stood staring at us from our front door. It was Eklee Sailee.
"Where are you coming from vauju, in such a heavy rain?" Aama inquired, giving her a shawl. "From home," she replied apprehensively. Mother asked me to get a towel for her.
She had come to exchange rice for millet. We exchanged her rice for two sacks of millet. She was about to leave, when Aama insisted her to stay for a while. She readily accepted. "Vauju, there is a sour jaad, would you like to drink?" Aama asked.
Aama's invitation lit up her face, like how a withering plant would upon being watered. Aama prepared a big bowl of chyanng and served it in an aluminum bowl, with fermented radish pickles on the side.
"It's been a couple of days that I haven't had a drink," she said as she lifted her Bulaki and emptied the bowl like a dehydrated animal. Aama refilled the bowl. That too she drank without taking a breath. We exchanged a glance. She looked rejuvenated.
She then rummaged her patuki and took out a packet of tobacco and some notes. She took out a hundred rupee note and gave it to me. "No need for that!" I hesitated as a formality. "No need, no need," Aama also added. "Take it, take it, maiju won't have money all the time!" She insisted.
Until then, no guest or relative had given me a hundred rupee note. The rain subsided. She got ready to leave. Aama packed a little bottle of jaad and asked me to accompany her to her home.
***
That was the first time I had been to her home. With all the rain, the house's condition had worsened. The white paint of the wall had desaturated to grey. The leaking roof had made the wall a fertile place for moss. In the yard, a few chickens were clawing and feeding sumptuously on earthworms and beetles, waking up an unpleasant decayed odour.
"I have sekuwa; eat something before you leave," she announced, before I could say anything. She brought out a plate of sekuwa and some black tea, and with a lumba full of chyanng, she sat next to me and exclaimed, "What a lovely child you are, if only I had a daughter like you. Just one, perhaps my life never would've been this lonely!"
I couldn't think of what to say. The glimmering eyes looked like an old, desolated pond. After I was done eating, I asked for permission to leave. "Keep visiting," she said. I nodded in affirmation. Jumping and splashing, satiated and gay I returned home, sniffing my green bill.
Eklee maiju. She was nothing like what she appeared to be. Soon, she became my friend, a confidante. I'd spend afternoons with her. Mostly, I visited her on Friday. I would sweep. Fetch water. Sometimes, we walked on her fields looking for twigs and firewood.
***
After I passed school, however, I rarely got the chance to visit her, as I went to Ilam Bazaar for higher studies. Then, I started working at a radio station, which mostly kept me occupied. It was only a few years later, during Dashain, that I thought of spending more time with her.
On the second day of Dashain, I went to her home with a big bottle of millet-jaad. She was sitting leaning on the pillar and smoking, unaware, lost in her own thoughts. She looked sober and fresh like an old rose showered by the rain. She had oiled her hair and put on a new dress that day. A floral print blouse and green lungi. The house too seemed clean.
"Deepa! I was just wondering about you!" she exclaimed as soon as she saw me.
"Would you like some beaten-rice and yogurt?" she asked once before going inside to bring out beaten-rice on a plate with banana, sugar and yogurt and a bowl full of pork meat. "I brought all this food because it's a festival. No one visits me though," she said solemnly.
***
The day started with me waking up late for work. It had been a few days after I had that pork with Eklee Sailee. I remember rushing to work and a colleague handing me a paper with the name of a deceased person whose death I had to announce before starting my programme.
It was dusk by the time I returned home, after finishing work and meeting friends at the bazaar. Exhausted, I had just entered my room when Aama came bursting in. "I called you so many times. Where were you?" She asked.
"I've just returned from the Bazaar."
"Eklee maiju was found dead this morning."
"What?" A cold wave passed through my body. "How?"
"Nobody had seen her for a few days, and when the villagers checked her house this morning, she was found dead on her bed."
Shocked, I fell back on my bed and felt the piece of paper I had crumbled into the pocket of my jeans after my show. I took it out, and unfolded the paper: Chandra Jyoti Rai, Sakhejung, Ilam.
All this time and I never even asked her name, I thought, as tears rolled down my face.
---
---