Unexpected News
Rajiv sat in utter disbelief, shocked and stoned. He did not utter a word. He took his car keys and rushed towards the parking lot.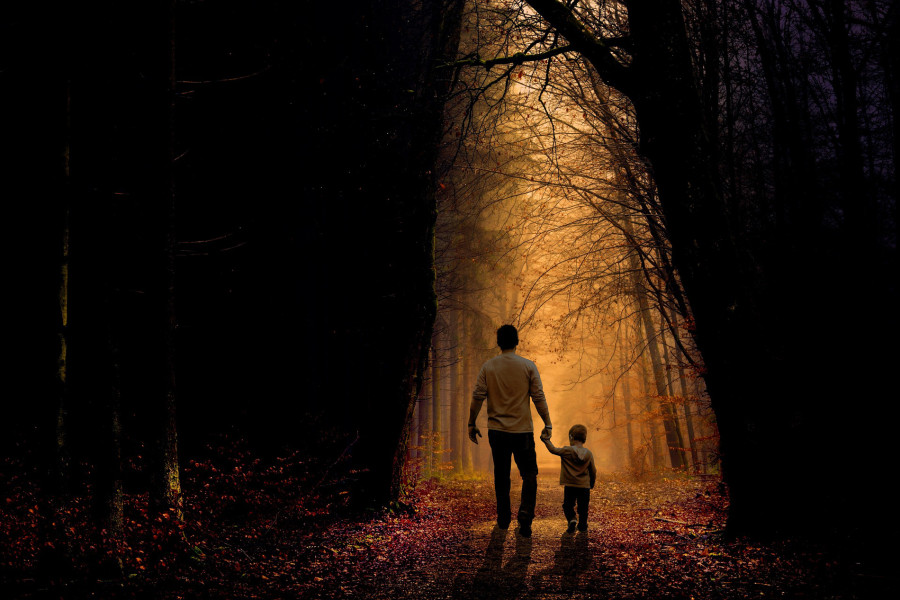 Pixabay
bookmark
Published at : October 19, 2019
Updated at : October 20, 2019 12:09
The table was untidy, papers scattered all over. Rajiv was so engrossed in important work that he did not realise the phone had rung twice. It was only when it rang for the third time that he noticed his cell phone vibrating. It was an incoming call from his uncle.

"Hello," he said.
His uncle, on the other side, said, "Rajiv, your dad was ill for four days. He died a while ago. Come soon."
Rajiv sat in utter disbelief, shocked and stoned. He did not utter a word. He took his car keys and rushed towards the parking lot. On the way, he stopped by his supervisor's cabin and said, "It's urgent. I will have to leave" without explaining the situation.
As he entered the lift and tried to press the button, it took three attempts for his lame hands to light the button up. As the lift opened on the ground floor, he hurried towards the car. The more he tried to run fast, the more he found himself being late. He fumbled to open the car as well. He sat and drove. Tears were incessantly streaming from his eyes, with the combined shock from the news and his nostalgia for his father. After driving for twenty minutes, he reached home. He opened the door, rushed inside, and threw the keys. He cried loudly.
Rajiv was the only child to his parents. His father was a sincere and honest government employee. He was a man of few words and was quite strict as well. That might be the reason that he was closer to his mother than his father. His mother was quite protective of him and used to defend him every time his father pointed out his mischief. However, it was not that his father did not love him, the only thing was that he was not expressive. But Rajiv always felt that his father always perceived him as good-for-nothing.
Rajiv always felt that he deserved good things in life. He was a headstrong and a diligent boy. When he was in college, he asked his mother to request his father to buy a new bike. He always felt that if his friends could ride their bikes, why couldn't he..
One day at dinner, Rajiv gathered enough courage to tell his father that he wanted a new bike.
His father stopped eating and gave Rajiv a stern look and said, "Don't you think of anything except spending your father's hard-earned money. Your studies should be your top priority. Study hard, get a well-paying job, and then you can buy whatever you want."
Rajiv looked at his mom. She was signalling him to let go of the matter and to continue eating his dinner. With a sullen expression, Rajiv finished his food.
That was the day Rajiv decided that he should have a successful career if he were to fulfil his many desires.
He went on to excel in his studies, and after college, he interned in a multinational company. After completing his postgraduate degree, he landed a very well-paying job.
His job took him all over the world, and it was during one of the official trips that he met Pooja. She was thin, and she wore huge spectacles. Her innocent look caught Rajiv's attention. The two became good friends, and soon, their friendship blossomed into love. After a few years of relationship, the two decided to get married.
Since Pooja was a well educated independent woman, Rajiv's family didn't raise any objections. The two got married. For the first few months, the two stayed at Rajiv's parents' house, before moving into their own place. Rajiv's parents adored Pooja, but the relationship between Rajiv and his father remained strained. Once the two moved into their own house, the two started focusing on their respective careers. Two years after marriage, Pooja gave birth to a beautiful baby girl. They doted on their daughter. One day while Rajiv was playing with his daughter, Pooja said, "I think we should go visit your parents. I am sure they would love to meet their granddaughter."
Rajiv immediately changed the topic. He only called his mother occasionally, and their conversations usually didn't last more than a few minutes. However, Pooja took out the time to call Rajiv's parents at least once a week. She always asked about their well-being. \
One day, while Rajiv was watching TV and having his afternoon tea, Pooja said, "Why don't you call your father? He is not selfish as you think."
Pretending as if he didn't hear her, he continued surfing TV channels. He just kept quiet. After she repeated the question, he replied, "You have known my father for only a very short time. I have known him my whole life, and our relationship had always been very strained. He simply cannot stand me. He never gave what I wanted as a child. But unlike him, I am going to give my daughter everything she wants. I will never make her feel she is not enough."
Rajiv always told the same thing about his father, but Pooja knew that there was more to the story. But this time, Pooja persisted. "We both have a few days holiday starting tomorrow. We both can leave work early today and go there and stay a few days," she said.
"If you want to visit them, please do so. But please don't ask me to come," he told her.
That night, he dreamt of his parents. His father looked old and sick. The dream woke him up. The next day, he thought of calling his mother to ask how they were doing but decided against it.
He got ready and went to work, and then, there was the devastating unexpected news.
---
---