Deciphering destiny
Days were made of violence and quarrels in their home. Yet, the children grew in the shade of their mother's love.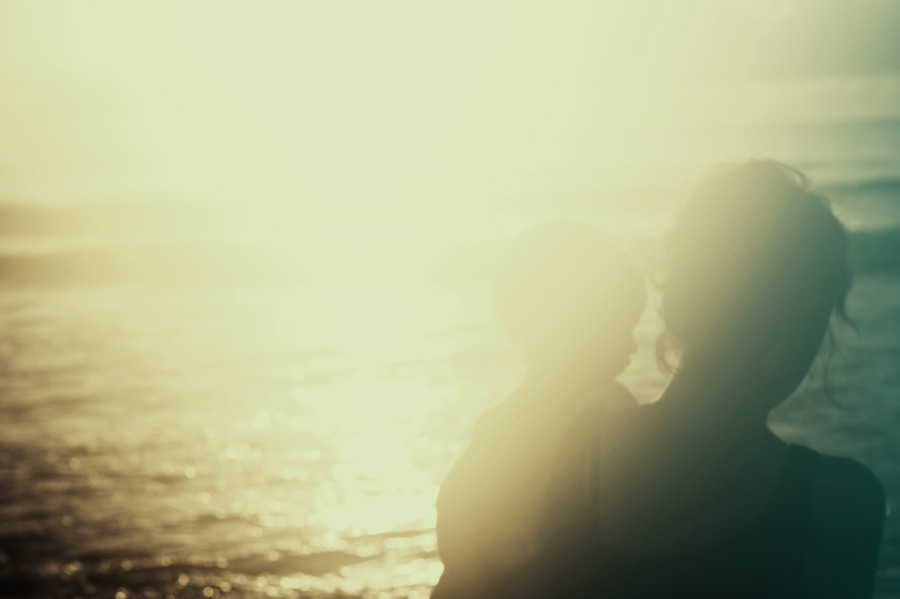 Photo: Matt Hoffman/Unsplash
bookmark
Published at : July 6, 2019
Updated at : July 7, 2019 07:36
On a sweltering summer day in Tarai, trickles of sweat poured down her body. Working for an entire day in that intense summer was difficult, but the obligations that life had presented her with numbed every pain she felt. As the clock hit five, Mina went to the restroom and splashed her face with a handful of water.
She returned home with messy hair, pale lips, and a fatigued body. She wore filthy clothes in her youthful twenty-something old body. Every day was a battle, raising her two children alone while going through torture from her drunkard husband. Days were tough to pass.
Spotting Mina at a distance, her daughter ran to greet her. Mina scooped up her little daughter in her arms. The warmth of her daughter's love mollified every discomfort she had.
With jumbled wires and an old tape recorder, Raj, Mina's son, was busy at a corner of the house building something worthy. He feigned not to notice his mother's arrival. Boys naturally are less attached to their parents than girls, Mina thought.
The sun eventually went down the hill. Under the light of a wiggly candle, Mina prepared dinner in the kitchen. Once dinner was ready, she yelled for her children. Raj and Rima were chatting about the upcoming fair in the village, and Mina would frequently be a part of her children's conversation describing them the details of the fairs to escalate the children's excitement. But while she was doing all that, a deep fear lurked within her: the fear of a loud knock at the door, fear of those hollers still buzzing in her ear, fear of her husband.
Finally, there was a knock on the door. Mina's heart missed a beat. A blurry shout echoed outside. The children were silenced. Mina quickly escorted them to the next room and hurried to the door. As soon as she opened the door, a stench of alcohol rushed to her nose. Her husband was blabbering aloud. When she tried to help him inside, Ram bahadur chucked her aside. He then grabbed his wife by her hair and slammed her on the floor. The children were peeking through the door with eyes full of horror.
Every day, their father would beat up their mother. Days were made of violence and quarrels in their home. Yet, the children grew in the shade of their mother's love.
***
A few years later, one day, a stranger arrived at their home asking if they would be kind enough to give him shelter for a night. Seeing his modest attire, Ram bahadur agreed to let him stay.
After talking to the stranger for an hour, during dinner, Ram bahadur announced that he had decided to offer his daughter to the stranger. When Mina tried to intervene and say that the decision was too quick to be made, she was stopped by her husband. He would be making all decisions in the house, not her. The next week, a wedding was arranged.
A year passed after Rima left home, and Raj had now started working with his mother at the construction site. Mina was getting older by the day, and it was getting tough for her to find work.
And with Ram bhadur's income drained in alcohol, it was pretty difficult for the family to sustain a livelihood. One day, Raj decided to move to India with his friends to earn money. With Raj gone, Mina felt alone. Life was too insipid for her now.
***
In India, Raj started a job as a cook in a hotel. He frequently contacted his mother for the first few months, but after things started getting busy he stopped calling. After a few months, he even stopped sending money to her. His owner often assaulted him, but Raj needed the job. Under all that pressure, he forgot his mother. Days became months, and eventually he learned to adjust to this new life. He cut ties with his past.
***
One day, while Raj was walking, he saw Rima—eyes fearful, face wrapped in a shawl. She was walking around the streets, seeking alms. Seeing her brother, Rima broke down. After they were in Raj's apartment, she told him how the stranger brought Rima to India promising her dreams of comfort and prosperity. Then after a day of their arrival, he sold her to a brothel. Each and every day after that was like living in hell, she told him. Luckily, one day, a Nepali costumer helped her out. With his help, she was able to flee the brothel. She had just then roaming around, looking for help, when Raj found her.
Rima inquired about their mother with Raj. He solemnly told her that he hadn't contacted her for a long time. Time demanded other things from him, he said. Rima urged him to return home as soon as possible, or at least call their mother. Raj planned their journey the day after tomorrow and they reached home the next day. To their despair, the home was in ruins—forsaken and forgotten. They asked about their parents with the neighbour. Their father had been dead for a long time, and their mother had been too feeble to work, they said. A traveller from a nearby town showed his generosity and took her to an old age home in Devghat.
The next day, both of them made their way towards Devghat. They reached the old age home. Inside the gates, old men and women were basking in the sun. They spotted their mother, combing the hair of an old lady. The charm on their mother's face was intact—as if she had lived a good, easy, happy life. Not an inkling of the hard life she had lived showed on her face. Slowly the children approached their mother. Seeing her two children alive and well, Mina couldn't stop crying.
Raj asked the authorities if they could take their mother home. That night, the three huddled together and talked till the wee hours. They were finally home.
---
---