The brightest star
Do we really turn into a star after our demise?" she asked in disbelief. With a sly smile on her face, Sita pulled her daughter in her lap and replied, "Yes! We transform into one of those bright stars after our death.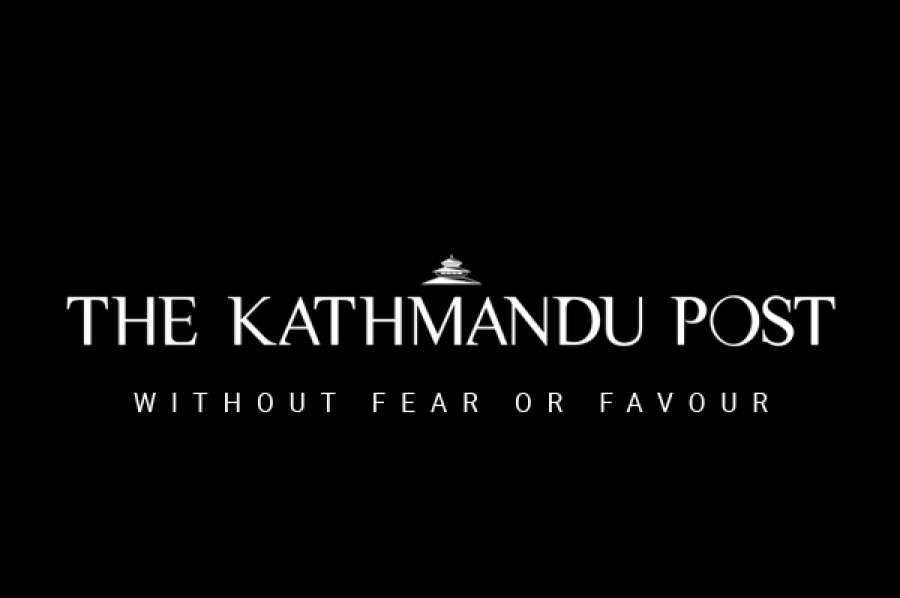 bookmark
Published at : January 13, 2019
Updated at : January 13, 2019 08:43
Do we really turn into a star after our demise?" she asked in disbelief. With a sly smile on her face, Sita pulled her daughter in her lap and replied, "Yes! We transform into one of those bright stars after our death. For that, we must perform good deeds. But being a stubborn child and troubling your mother is not a good deed."
"I won't trouble you but I need that doll for my birthday. You cannot deny my gift telling me a lie," Radha started whimpering.
"Agreed, I will bring you a nice doll, but for now it's your sleeping time," Sita consoled her daughter, wiped out her tears and caressed her to sleep.
After her daughter started snoring softly, Sita sighed a long breath and lied down on the bed. "I hope my daughter was considerate enough to know my limitations," she thought. As a daily wage worker in a brick kiln, it would take her one day's wage to buy her daughter the doll that she demanded.
..............
Slightly over a year after that conversation, Radha sat by the window, cradling a doll in her arms. Little silvery beads of mist, reflected by the moonlight, were coursing through the window pan. It was a cold winter evening and a squishy chill hung in the air. Staring at the brightest star in the northern sky, Radha wondered if her mother had passed through those fog and clouds to be with her in her birthday. She thought of how excited she was in her last birthday when her mother had surprised her with that doll at midnight. Now she is left in that dark room with an eternal solitariness. Life changes like seasons, the eight-year-old mused, wiping out her tears.
Clouds gradually enveloped all the stars and her mother vanished between them. She will have to wait till next dawn to get a feel of her mother's presence. Just then, the front door of the house suddenly thumped aloud with the sound of a man hollering out. Radha hastily hid her doll inside a bag and hurried downstairs where she saw her father with a woman; the woman's face was not strange for her though.
Her father had married the woman and he told her that the woman was her new mother. "How can a woman, who helped her father for that murder, replace her mother?" she thought. With a bleak expression, Radha turned to her room while her father was trying to persuade her to converse with the lady. When Radha tried to march forward turning a deaf ear to him, he hastily approached her and shoved her to the floor. She got up somehow and went to her bedroom. Wailing alone in her bed, Radha realised it was her birthday and also the gloomiest day after her mother's demise.
Days passed by. Radha had a hard time seeing her father busy in awkward romance with a new lady and both of them expressing their angst with her as if she was a damper in their fresh relationship. She had to take care of her diet, clothing, and studies and also accept the bitter loneliness.
Even the villagers sympathised Radha's pitiful condition but her father was as hard as an iceberg. Exasperated in her house, Radha even tried to flee from home but after travelling some distance, the falling sun and an overpowering loneliness scared her and she returned back. Mother's beautiful reminiscences and those stars are her best company.
Radha was now 10 and had grown accustomed to her miseries. But those stuggles were making her a fearless and determined girl. But who knows if she still had more pain to explore?
It was a soothing summer evening. As usual, Radha was tied up in a monologue with the star in the clear sky when her father called her downstairs. A young swarthy man with a long beard was sitting in a sofa with her father. After a brief talk with that stranger, her father told her that he was their distant relative and they have decided to send her to town to improve her studies, as government schools in their village were not good for her higher grades.
Radha wasn't happy with her father's decision and didn't want to leave. She wasn't ready to believe that her father was concerened about her studies. But this also meant that she could evade the torture that she has been enduring since a long time. The two of them left for town the next morning.
..............
It's a cold winter evening. Radha still yearns for a moment with her dead mother, perhaps more intensely than before. With her hand filled with grotesque scars and wounds, fatigued body and fragile emotions, she stares at the starry sky from a dark room. So many of them, so far away. She spots the brightest one and feigns a smile.
She remembers her father and wonders how he would rectify his sins for murdering his innocent wife and sending his daughter to one of the worst places where she was forced to work without break and even proper meal.
Sometimes, she even blames herself as a culprit for being a coward, to give her mother a fair justice, to prove the world that her mother was the bravest woman, to flail her nasty father with the punishment that he deserves for hanging her mother forcefully in the ceiling. She regrets if only she had mustered some courage and disclosed the nitty-gritty of that terrorising moment to the police the very next day when her father had called them reporting the death as suicide and introducing her mother as the coward woman who feared to struggle with the life and abandoned it.
Her body was drenched in sweat when she remembered her mother struggling helplessly for life with her legs dangling. A strange woman was strangling her mother as she watched her slowly lose her conciousness.Disgraceful life, she thought to herself. Radha then folded her arms and placed them over the floor and laid her head down still watching that brightest star.
Suddenly, far in the horizon, she saw a falling star and closed her eyes. She wished if god would pity her and take her to her mother. She opened her eyes to see the brightest star vanishing slowly and getting absorbed in the sky. "Goodbye, mother," she said upon seeing that star and quietly crept inside the blanket.
---
---