Speaker Mahara resigns following rape allegations
The incident cannot be allowed to become yet another unsolved case.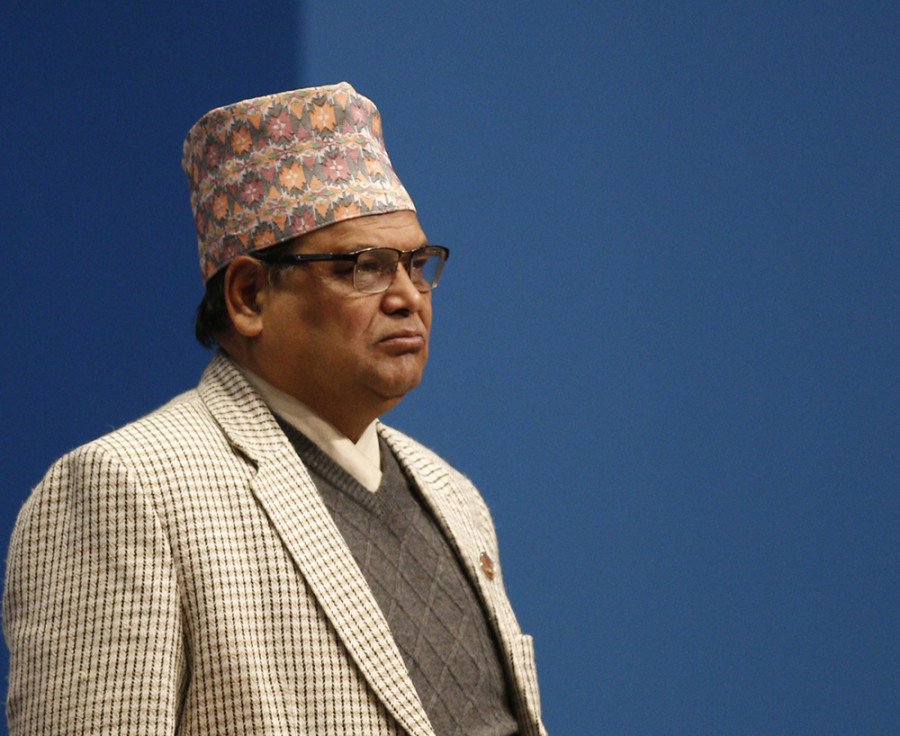 House Speaker Krishna Bahadur Mahara resigned on Tuesday following rape allegations by a woman who works at the Parliament Secretariat. Post file
bookmark
Published at : October 2, 2019
Updated at : October 2, 2019 09:59
Ever since a woman staffer at the Parliament Secretariat accused Speaker Krishna Bahadur Mahara of raping her, the case refused to lay itself to rest as various reports appeared on print media and online news portals. And on Tuesday, amid rape allegations, Mahara stepped down until the investigation comes to a conclusion. The woman in her testimony described in detail how Mahara came drunk to her apartment and forced himself violently on her, leaving scratch marks on her body. The incident has been reported, but the police have yet to initiate action saying no complaint has been filed by the victim. This leaves enough room for suspicion; and if Mahara's own party has forced his resignation, there must be some truth to it.

Read: Mahara's resignation after rape allegations runs into controversy
Oftentimes, lecherous, offensive and sometimes criminal behaviour by (mostly) men are concealed. Because the perpetrators tend to get away with it more often than not, such incidents keep on happening. The yet unsolved rape and murder of 13-year-old Nirmala Pant is a case in point. It has been a year since the heinous act took place, but the government has not been able to give a concrete answer on the rape and murder probe. Instead of completing the investigation, Home Minister Ram Bahadur Thapa resorted to flippant remarks about how incidents of rape aren't 'a new phenomenon'.
The same is the case with those accused of #MeToo. Many women have come forward and put forth allegations of sexual harassment against various academicians, theatre artists and politicians. While the accusations did create a stir for some time, the perpetrators have been going about their business as usual less than a year later without any fear of repercussion. Nepali society is dominated by patriarchy, no doubt, but it's about time the authorities exposed the horrors hiding beneath the mask of this society's patriarchy.
The recent case is part of the continuum of violence women in Nepal face every single day. But this time, a man who holds much power and influence has come to the fore. It is unfortunately commonplace for the police to refuse to file charges, preferring instead to force the victim and perpetrator to come to an out-of-court settlement. Let us hope that will not be the case anymore.
All avenues of investigation must be explored thoroughly, and the perpetrator caught before it is too late. All eyes are on the speaker and how the ruling party handles this probe. This incident cannot be allowed to become yet another shamefully unsolved case that fades into the annals of history.
***
What do you think?
Dear reader, we'd like to hear from you. We regularly publish letters to the editor on contemporary issues or direct responses to something the Post has recently published. Please send your letters to [email protected] with "Letter to the Editor" in the subject line. Please include your name, location, and a contact address so one of our editors can reach out to you.
---