Road to unfreedom
The government's actions show it wants to turn the country into a police state.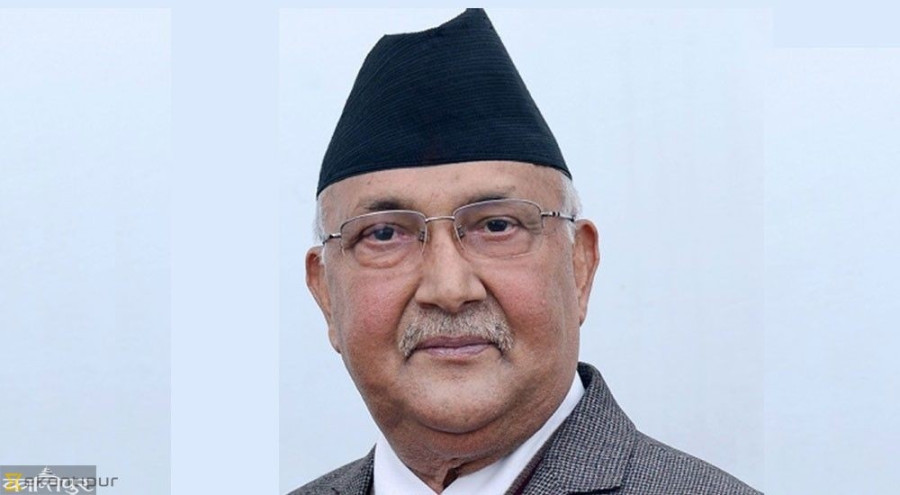 bookmark
Published at : August 8, 2019
Since the Oli government took office in February 2018, it looks like it had its task cut out for it: Curb democratic rights of the people and slowly turn the country into a police state. There are enough examples to support this conclusion. To begin with, the government issued a diktat to ban civil protests in certain spaces in Kathmandu and elsewhere in the country in July 2018. Since then, a slew of moves made by the government, from bulldozing bills like the Medical Education Bill through Parliament to introducing new bills that curtail free speech along with consolidating power in the Prime Minister's Office, all offer pointers to one thing—discarding democratic practices to make way for autocratic leadership.
This government that enjoys a two-thirds majority in Parliament is resorting to sinister actions. Refusing to learn from its actions, in the latest episode, policemen have been reported to be calling human rights activists without making it clear to them the purpose of the phone call. What's more, the police have already begun stopping people walking on the streets after dark and questioning them. By randomly calling human rights defenders and couching arbitrary stoppings in security innuendoes, the police is subjecting them to harassment and surveillance. If that seems overstretched, perhaps the police want to send a message to others not to say things—to perpetuate a culture of fear. In either case, it is not in favour of the citizenry.
Human rights activists are not only those who defend the rights of citizens. They are the people who speak on behalf of other people acting as the conduits of free speech and information. As thinking beings, citizens are expected to disagree, dissent and disapprove of policies and actions of the government and private institutions. But the state cannot stretch its muscle should it feel that outspoken citizens are challenging their supremacy. That is not how democracies work.
Activists, writers, cartoonists, bloggers, lawyers, students—there will be many people who will refuse to succumb to complacency and keep their mouths shut when the government starts behaving in an absolutist way. There will be embattled human rights defenders, and there will be many of them. Will the state then, instead of providing protection for them, make them vulnerable to threats and coercion?
The government could use its parliamentary majority for construction of policy debates and decision making that the country so needs. But to brandish it to encroach on democratic safe space and exercise high-handedness only makes a farce of the trust citizens placed in them by electing them. As this government is paving the road to unfreedom, it becomes more than necessary for citizens to be cognisant and critically examine its motives. These phone calls from the police could be a standalone event or a pattern that is bound to follow. Whatever be its future, it is something that requires us to scratch below the surface.
***
What do you think?
Dear reader, we'd like to hear from you. We regularly publish letters to the editor on contemporary issues or direct responses to something the Post has recently published. Please send your letters to [email protected] with "Letter to the Editor" in the subject line. Please include your name, location, and a contact address so one of our editors can reach out to you.
---