Fowl play
Urgent action must be taken to stop encroachment at Jagdishpur Lake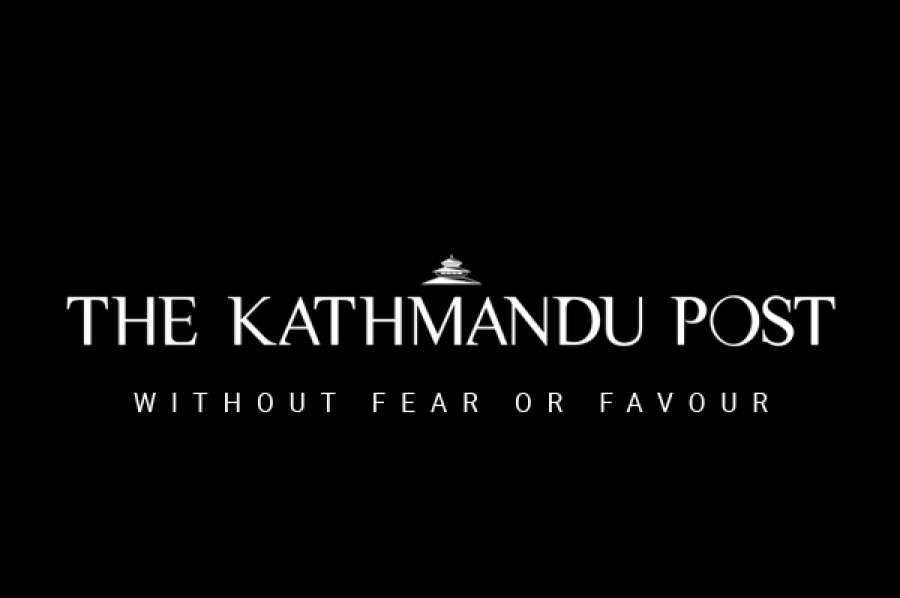 bookmark
Published at : December 19, 2018
Updated at : December 19, 2018 09:12
This winter season, more than 22,000 birds from Siberia to Turkmenistan will flock to Jagdishpur Lake in Kapilvastu district, a world renowned site for migratory birds. But next year, environmentalists say this number could be significantly reduced due to a 60-foot concrete interruption: an (unnecessarily) large statue of Gautam Buddha. In a meeting held last week, Kapilvastu Municipality and the Jagdishpur Lake Management Forum decided to begin construction on the statue and several other buildings around the lake 'soon', despite not having been granted approval from the required environmental impact assessment teams.
The reservoir is identified by the Ramsar Convention as one of about 2,231 wetlands in the world 'that holds particular international importance, especially to waterfowl habitats'. To construct on an area listed as a Ramsar site, permission from the Ramsar Secretariat must be sought. In Nepal, the procedure would also entail seeking written approval from the Department of National Parks and Wildlife Conservation, Ramsar's country representative. An official at the department told the Post that approval was neither sought nor granted. And, alarmingly, it seems as though the team involved in the construction couldn't care less. According to Shiva Bahadur Wagle, the ward chairman of Kapilvastu-9, the statue and the surrounding buildings—which will backed by a collective provincial and federal budget of Rs21 million—will be 'installed at any cost', as he insists it will 'promote tourism' in the area.
The Department of National Parks and Wildlife Conservation should take immediate action to stop the encroachment. This blatant disregard for the lake's environmental importance is not only concerning but, ironically, also a regressive step for tourism. Every year, rising numbers of birdwatchers and waterfowl enthusiasts fly to Nepal from around the world to visit the lake, which is home to more than 164 species of the 872 species of birds found in Nepal. According to Bird Life International, five globally threatened bird species and the threatened smooth-coated otter also call the lake home. Environmentalists say the construction plans may permanently alter the birds' migratory routes and significantly reduce its number of native species. Responding to the developments, ornithologist Hem Sagar Baral, who has studied the lake and its inhabitants extensively, added that, if the statue is built, the 'safe haven for birds will soon be history'. Rather than capitalising on the lake's status as a growing hub for birds and birdwatchers alike, Rs21 million of state funds is seemingly being directed to jeopardise it. A more productive use of state funds—that would respect the interests of both feathered and fleshed visitors alike—would be to invest in conservation efforts to further support migratory patterns of the bird species and thereby, promote environmentally-responsible tourism. This issue extends beyond Jagdishpur Lake. If the statue is built without an environmental impact assessment, it will set a precedent for the rest of Nepal's tourism initiatives.
As provinces find ways to support Visit Nepal 2020, the government's flagship tourism campaign that aims to bring over 2 million visitors to Nepal, they should be reminded of the necessity to follow the required environmental impact assessment guidelines. The aim to raise tourist arrival numbers should not overshadow the importance of protecting Nepal's status as a globally recognised celebrated hub for nature enthusiasts. The continued construction of Nijgadh Airport—which will cut down 770,000 trees—has already been heralded as a major setback to the environment by global conservationists. Tourism initiatives that follow suit should minimise environmental impacts as much as possible. Jagdishpur can do without the 60-foot statue—and something tells us that Gautam Buddha would agree with us, too.
---