Weaving words and making melodies
Writer and lyricist Janu Kambang Limbu talks about her reading ritual, lyrics writing and upcoming projects.

Photo: Courtesy of Janu Kambang Limbu
bookmark
Published at : November 9, 2023
Updated at : November 9, 2023 07:41
Writer and lyricist Janu Kambang Limbu made her literary debut with the publication of the poetry collection 'Shivirma Ishwar' in 2015. An avid reader, she published her own story collection book 'Naughreko Jun', in 2018. Not confined to literature alone, Limbu ventured into the world of music as a lyricist with the release of the album 'Anubhab' in 2015 and another album titled 'Janu' in 2018. Many songs written by her are available on YouTube.

In 2019, she extended her literary influence with the publication of her lyrics collection 'Anshuko Laya', published by Nepali Prativa Pratishthan UK.
Most recently, in 2022, Limbu published a niyatra sangrah titled 'Flanders Field ma Tamorko Suseli', a collection detailing her travels from Panchthar to London. She currently resides in Hong Kong.
In this conversation with the Post's Anish Ghimire, she talks about reading rituals, lyrics writing and upcoming projects.
Which book helped you start your reading journey?
My reading journey commenced during my formative years in secondary school, a period when I discovered the works of Prakash Kovid. His literary masterpieces not only ignited my passion for reading but also served as the catalyst for embarking on my own creative journey as a writer. Kovid's ability to craft intricate narratives, breathe life into characters, and convey profound emotions left a mark on my literary sensibilities. It was through his writings that I first experienced the transformative power of storytelling.
What themes or topics do you love reading about?
While my love for reading knows no bounds in terms of genre or theme, if I were to pick a preference, it would unquestionably be novels. Novels, with their infinite capacity for imagination and exploration, have always held a special place in my heart. Whether it's the allure of a suspenseful mystery, the enchantment of a romantic tale, the escapism of fantasy worlds, or the thought-provoking narratives of contemporary fiction, I find novels to be a gateway to endless possibilities and emotions.
Do you have any reading rituals or habits that enhance your reading experience?
Indeed, I have a set of cherished reading rituals that enhance my engagement with literature. A practice I hold dear is taking immediate notes when a chapter or section of a book resonates with me. Whether it's a profound insight, a beautifully crafted passage, or a character's memorable dialogue, jotting down these moments on my phone or in a notebook is a habit that not only enriches my reading experience but also contributes significantly to my growth as a writer. It serves as a wellspring of inspiration, often leading to the development of fresh ideas and perspectives that I can incorporate into my own works.
Do you feel that your experience as a lyricist influences your writing style when working on books?
Certainly, since I am passionate about both poetry and songs as art forms, I love it when the boundaries between them occasionally blur. Writing lyrics has taught me how to convey a lot in a few words. It's like painting a picture with just a few colours. In my book writings, lyrics also assist me in using straightforward language to convey complicated concepts.
Do you read for knowledge or solace?
My reading habit offers me the dual rewards of both knowledge acquisition and solace. Reading provides a refuge from the demands of daily life, offering me solace and the opportunity to immerse myself in captivating narratives. However, it's not merely an escape; it's also an enriching journey of continuous learning. I relish coming across new information, gaining knowledge, and discovering unique facts and figures within the pages of books. This dual purpose of reading makes it a truly fulfilling endeavour, combining the pleasures of storytelling with the intellectual stimulation of acquiring new insights.
You published a book last year. Are you working on any new projects?
I am currently working on a new novel. Balancing the demands of my professional and personal life with the commitment to progress on this literary venture presents its own challenges. Nevertheless, my passion for writing continues to drive me forward. I am dedicated to bringing this new work as soon as possible.
Janu Kambang Limbu's book recommendations
Thangra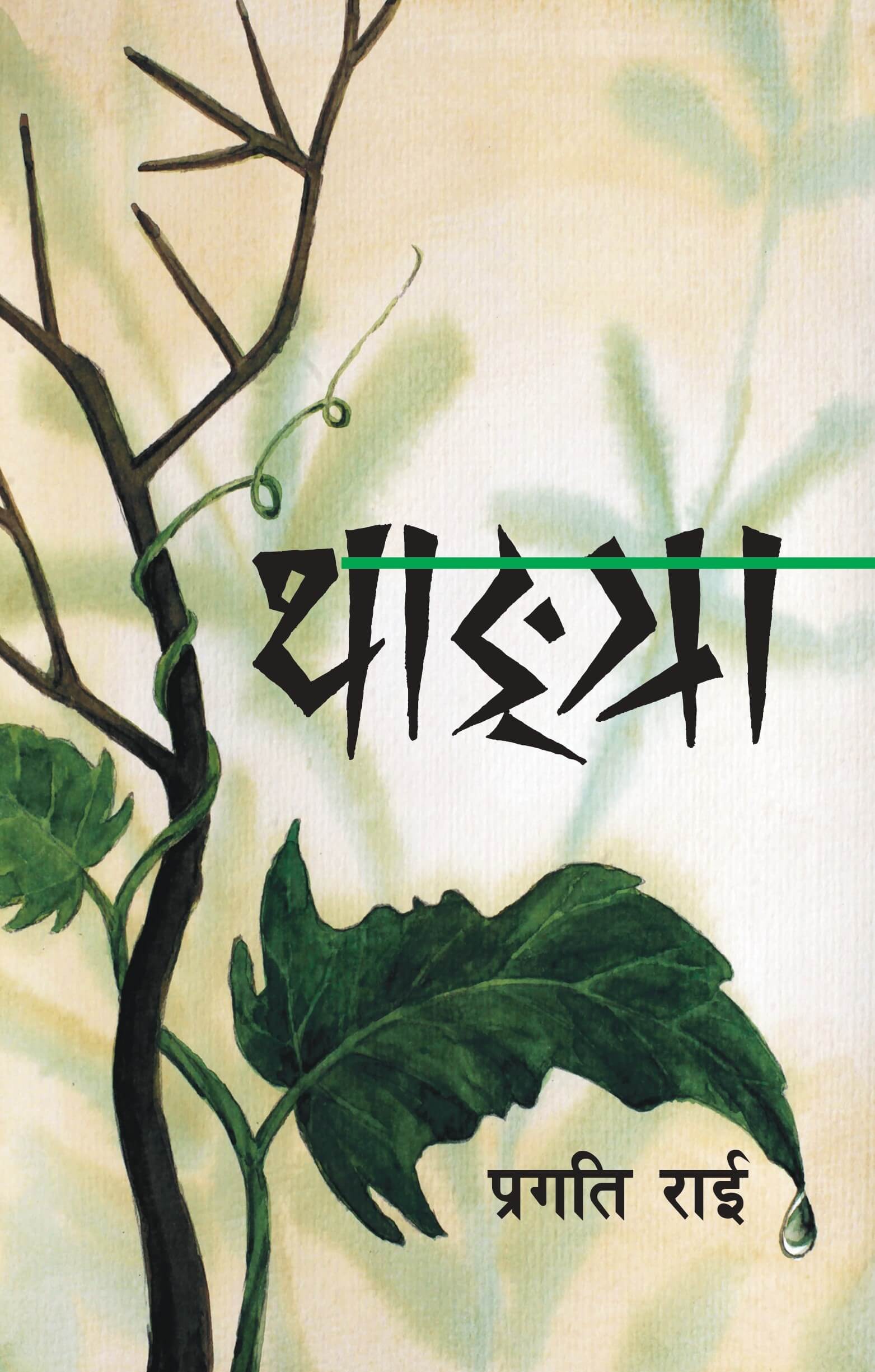 Author: Pragati Rai
Year: 2023
Publisher: Phoenix Books
Pragati Rai's book captivates with its straightforward and clear prose. In this narrative, Rai delves into the challenges women face in our society. She sheds light on the discrimination faced by daughters, illustrating the prejudice they encounter from families desiring sons.
Jaba Euta Manche Harauncha
Author: Chandra Gurung
Year: 2022
Publisher: Indigo Ink
In this poetry collection, writer Chandra Gurung explores contemporary political challenges in Nepal and the discontent felt by young people. He not only outlines these issues but also imparts valuable lessons on how a nation can progress.
Maita Jane Bato
Author: Sunita Giri
Year: 2017
Publisher: Hong Kong Shahititk Sajha Shrinkhala
Sunita Giri outlines the challenges experienced by Nepal and shares her personal struggles while living abroad. She vividly captures the emotions of being away from one's homeland. As a Hong Kong resident, I strongly identify with her portrayal of Nepalis living abroad.
Lai-shi
Author: Daju Gurung
Year: 2021
Publisher: Sangri-la Books
In Hong Kong, 'lai-shi' refers to giving money in a red envelope, symbolising good fortune and wealth in the new year. Daju Gurung uses this title cleverly, curating stories inspired by Hong Kong settings that are brought to life by poignant writing.
Lamkadai Chu Yuddha Garna
Author: Purnima G Shah
Year: 2014
Publisher: Modern Printing Press
Another poetry collection I like is 'Lamkadai Chu Yuddha Garna' by Purnima G Shah. The way she talks about womanhood and feminism in her writings is very powerful and thought-provoking. Her poems exude vigour and energy, making for a captivating read.
---
---