There are stories all around
Writer Prava Baral discusses how her travels have exposed her to diverse experiences and cultures, inspiring her to tell stories.

Photo: Courtesy of Aayam Tiwari
bookmark
Published at : September 20, 2023
Updated at : September 21, 2023 07:32
Prava Baral journeyed into writing through poetry. With a great appreciation for Nepali literature and an even greater love for wordplay, she ventured into writing with a particular affinity towards poetry, having published two poetry collections and a ghazal collection. She has also written a collection of travel essays about her experience living in Japan.

Baral, who is a freelance writer, and lecturer at Kathmandu BernHardt College, holds an MPhil in Nepali literature from Tribhuvan University. Most recently, she has published a fiction novel titled, 'Filingo'.
In this interview with the Post's Manushree Mahat, she talks about her career in literature, which began as a poet and led to her becoming a renowned nominee for the Madan Puraskar.
When did your reading journey begin, and how has your taste in books changed over the years?
I can't pinpoint the exact moment I fell in love with reading, but my journey into the world of books began as a young student. Reading, back then, had its own kind of spark. I would often sneak in some reading time between classes, hiding my literary book behind my course books. I would read all the books that I could find back then. A classic I remember loving is Laxmi Prasad Devokta's 'Muna Madan'.
As I grew older, books written by Yudhir Thapa and Prakash Kovid were really popular in the youth literature genre. They were also quite cheap and easily accessible. However, there was a social stigma associated with reading then that prevented many young adults from reading these books. People would often warn that reading such books might harm our academic studies—a perspective I found disheartening and tragic.
When you were writing your own novel, who did you envision as your target audience?
Something that I've observed over the years is that there is a huge audience for fiction that only seems to be growing as time passes by. I read fiction regularly as well.
I also noticed this when I published my latest novel. Compared to my first four books, 'Filingo' garnered a significantly larger readership and received much appreciation, to the point that it got nominated for the Madan Puraskar.
Can you describe your writing process and how it has evolved over time?
For me, writing has been all about routine, much like reading. Once I began writing, it was hard not to see stories all around me and evoke all that I observed through my prose. Since I enjoy travelling quite a lot, I draw inspiration from the places I visit and the people I meet.
Whenever I travel, I talk to the people I meet on these journeys. When someone's story touches my heart, I feel compelled to write about it and share their story with the world. For instance, my last two books were heavily influenced by my travels and experiences in Japan.
How does writing about Japan compare to writing about Nepal—especially in terms of cross-cultural differences?
During my time in Japan, connecting with people and bridging the gap caused by language barriers took a considerable amount of effort. Fortunately, I started grasping the intricacies of the language during my two-year-long stay, which allowed me to overcome this challenge gradually.
As I became more proficient in the language, I became inspired to write a book that would capture the stories of Japanese women. To begin my research, I engaged in conversations with local people, which led me to uncover a delicate yet deeply concerning issue known as 'hibakusha'. This term refers to the discrimination faced by the descendants of Hiroshima-Nagasaki bombing survivors due to the fear of potential contagion. My exploration led me to various stories that I have since endeavoured to share with the world.
What role do you think schools can play in promoting a culture of reading?
Our education system can do quite a lot to instil a love for reading among students. Something that I wish to see is authors invited to events at school so that children are exposed to the wider reading world beyond the confines of their prescribed course materials. While students may sometimes find studying dull, stories have the power to capture their imaginations and transport them beyond their everyday routines.
I must say bal sahitya (children's literature) has come a long way. Numerous publications are providing platforms to encourage reading among children these days. If this trend continues, we can expect to see more children embracing reading in the future.
How effective is social media in promoting books?
Social media has a significant role in book promotion today. Almost everyone maintains a social media presence, and leveraging this medium to garner readership is crucial.
I promoted my latest book through social media quite a bit, which helped me gain a broader readership.
How do you think the presence of women in literature evolved over the years?
There are far more women in Nepali literature now than I could've imagined a few years ago. These days, women are empowered to express themselves across the literary spheres, and publishing houses have become more accommodating of us.
Not just that, the representation of female characters has traversed through narrow waters to nuanced and thoughtful depictions that break away from patriarchal values. Male writers, too, have begun to craft female characters with greater independence, moving away from the traditional damsel-in-distress trope.
However, it is important to acknowledge that female authors from marginalised communities still come across limited opportunities to share their stories.
Prava Baral's book recommendations
Smriti Kathama Sattwa
Author: Archana Thapa
Publisher: Akshar Creations
Year: 2020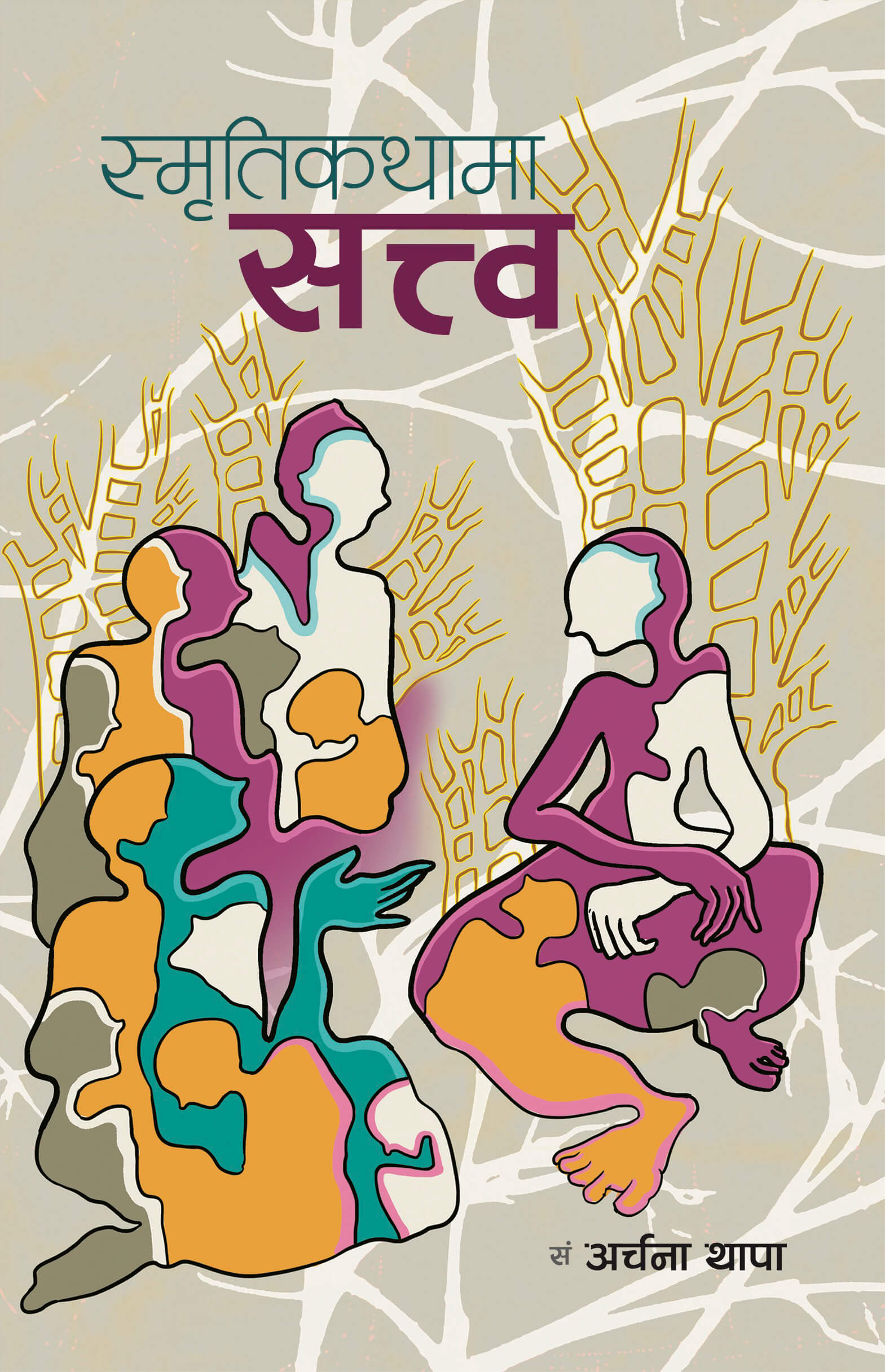 'Smriti Kathama Sattwa' is a collection of stories about people from diverse backgrounds, including various castes and genders. The book sheds light on their experiences of discrimination and oppression. Reading about it and witnessing their courage was both heart-wrenching and uplifting.
The Old Man and the Sea
Author: Ernest Hemingway
Publisher: Charles Scribner's Sons
Year: 1952
This book tells the tale of an elderly man's relentless battle to catch a fish, conveying a powerful message about how individuals are willing to risk everything to pursue their desires.
Aama
Author: Maxim Gorky
Publisher: Panch Pokhari Prakashan
Year: 2018 (Nepali translation)
Translated into many languages, Aama delves into the abuse and hardships faced by factory workers. The protagonist, in support of her son, who becomes highly involved in the revolution, journeys towards learning and understanding the revolution and its politics.
Karagar
Author: Banira Giri
Publisher: Manjari Publications
Year: 1978
Karagar is a story about an elderly unmarried woman and her affair with a younger married man. The book depicts the struggles of a woman living in a patriarchal society and just how imprisoned she feels.
Teen Ghumti
Author: BP Koirala
Publisher: Sajha Publications
Year: 1968
At the time that this book was published, the main character of this novel, Indramaya, was considered a revolutionary character. The character's complexity and her emotional struggles are something touching and interesting to read about.
---
---