Accepting the transformations of time
Amitabha Bagchi's 'Half the Night is Gone' is an ode to life itself, with its infinite layers and mysteries.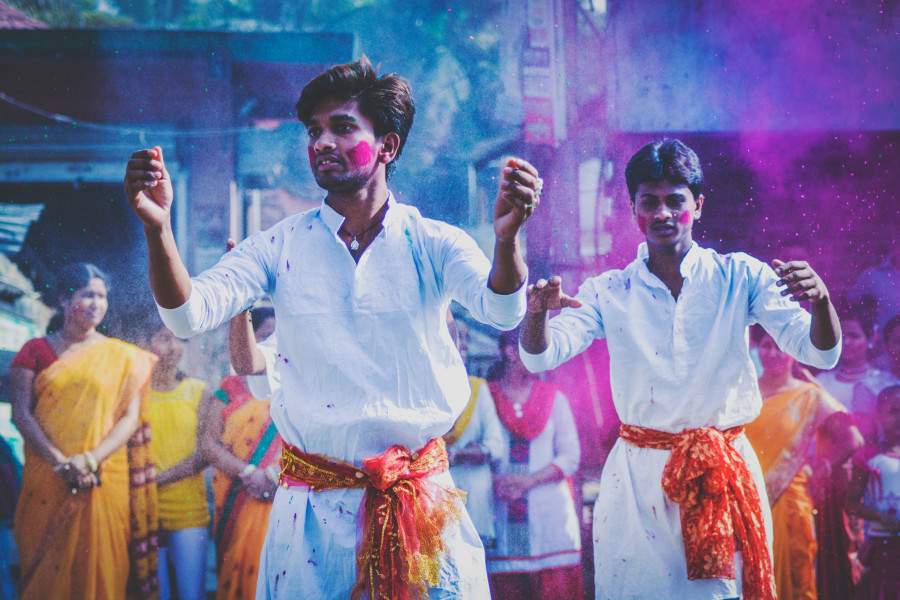 Unsplash
bookmark
Published at : November 30, 2019
Kathmandu
When news of his only child's death in faraway America reaches him in India, acclaimed writer Vishwanath starts coping with this tragedy the only way he knows: through words. His grief is channelled in a story that begins in the early twentieth century in rural India.
In this fiction that is soon established as personal history, Mange Ram, the son of a tenant farmer, achieves celebrity status after he is mentored as a wrestler by a neighbour. Soon, this talented sportsman is spirited away to Delhi to work as a domestic helper. This sets into motion a chain of events and a succession of heirs that will eventually tangle with Vishwanath and his present-day life.
Interspersed among this engrossing harkening to the past are his confessional letters, and exquisite 'dohas' and 'chaupais' from the Ramcharitmanas and Hanuman Chalisa, beloved texts dedicated to Gods that add startling sweetness and melody to the pages. In his third novel, Bagchi has embarked upon an ambitious project of explaining the history and socio-politics of India through the lives, essentially, of two families, master and mastered.
The novel is a pleasant reminiscence of Indian novels of yore, it is almost like coming home to a comforting childhood blanket. It obtains a pure state of nostalgia that requires a special skill to achieve, and yet, surprisingly, the novel itself downplays the notion of 'happy memories' and the 'good old days'. It has no rancour for the present and instead displays an acceptance of time and the transformations it brings about. "I realised I don't have any serious problem with the time we live in," Vishwanath muses, "I just wish the past didn't have to go away."
So this past recurs again and again in the novel, as Mange Lal grows up to serve Lala Motichand, and his son follows the same path. Up to the third generation, this story extends, as his grandson is decked up as a god to appeal to the religious bent of the master's family. Religion, which enters so unobtrusively in the novel, soon expands into an empire and an obsession with at least two of the characters.
The other characters are busy reflecting the frenzy of the fight for independence in India, the allure of Bhagat Singh, the dissatisfaction of the riled-up youth. The domestic story soon takes on a larger significance, carrying with it the disappointment of the Indian public unable to experience a change, though the rule has passed from the British to their own. An analysis of this frustration offers a sad getaway to the petty nature of human beings, the greed for power, the lust for wealth, riches and status far beyond mere money. The cyclical nature of history and oppression, revolt and disenchantment is shown touchingly through the lives of the most disadvantages of citizens.
At this point, when the novel is deliberating on human nature and emotions, it turns into meditation and readers need to enter this state of pondering to be able to reach that state of trance. The side story of Vishwanath's brother serving as a cook to a Punjabi owner is an exhortation for tolerance and harmony; his letter to his wife is a reminder to be kind and compassionate to loved ones; while a replaying of religious politics in the country and around the world helps us realise how truth in discourses is blurred and redrawn; and how the seeds of fanaticism are sown.
Bagchi's writing is supple and malleable, an outpouring of meanings and directions that a reader is free to explore. Human relationships are at the core of these meanings, and often evoke feelings quite strong and emotional, in their observations of the undying love that exists between brothers; the repressed sadness and affection of an illegitimate son, the unwavering loyalty of an employer, the attachment to characters in religious tales, and their impersonation.
The stamp of nationalism is noticeable in many pages, sometimes veering to the jingoistic and ultra-simplistic explanations reserved for tantalisation. When Vishwanath's brother leaves to find greener pastures in the US, Vishwanath blames him thus: "My aim, of course, was to hold you personally responsible for the destruction of Nehruji and Gandhiji's dream of India as a place where people of all religions could live and work together to build a better future for us Indians, for all of us whose ancestors had suffered from poverty and foreign rule."
The sentences themselves are quite noteworthy—they are a breathless exhortation, often five lines or longer, beginning with one thought and ending with something else. Behold this sentence as an example: "Finding its way in through the space vacated by a single slat that had come detached from the cane blinds shading the loggia where Lala Motichand sat, a ray of the afternoon sun bounced off a link of the Lala's golden watch-chain and into the right eye of its owner just as he had begun to float away from wakefulness in his post-prandial languor." Just as an aside, 'loggia' is one of Bagchi's favoured words, appearing six times, as is bon mot, repeated five.
The novel would have been, perhaps, even sharper and resonating if its boundaries had not been cast so far and wide. It branches into plots and sub-plots and minutia which—while often charming as the rest of the novel is—veer too far from the central plot to be of any consequence. The women, also, are not portrayed with much depth, they are either dispensable or coquettish, or wives slapped around too much and too casually. In some places, the novel loses its grip and firmness, sliding into the realm of intense thought and reflection, where not all lovers of the plot will necessarily follow.
In fact, it is tough to decipher exactly why this novel filled with many mundane and sometimes dramatic days of people, the likes of whom existed a long time ago, is so alluring. But alluring it certainly is, an ode to the infinite layers and mysteries that reside in this simple yet inexplicable thing called life.
——————————————————
Half the Night is Gone
Author: Amitabha Bagchi

Publisher: Juggernaut

Price: Rs 732
---
---