How the Nepali press took a fictional spy thriller for fact
A fictional novel about Nepali politics by a former RAW officer is being touted as a work of nonfiction by the Nepali press and social media.

After a seven-year reign by Gyanendra Shah, Nepal abolished monarchy in 2008. Post Photo
bookmark
Published at : September 4, 2019
Updated at : September 4, 2019 19:14
A book written by a former Indian intelligence officer has sent Nepali and Indian social media into a frenzy, with wild theories about how India's Research and Analysis Wing (RAW) was behind the fall of the monarchy in Nepal. Many took the theories as fact, repeating them over tweets and Nepali-language articles. But there's a catch: the book is fiction.
The alleged role of Indian actors, especially those from RAW, in shaping Nepal's politics has spawned countless conspiracy theories over the decades. And thanks to the internet, these theories continue to captivate the imagination of millions of Nepalis, and sometimes Indians.
So it came as no surprise when publishing giants Harper-Collins India roped in Amar Bhushan, former RAW special secretary-turned-writer, for a spy thriller series. The latest installment in Bhushan's "spy catcher series"—Inside Nepal/The Walk-In, which was released a few months ago—has led to newspapers and online outlets dedicating space to the workings of Indian intelligence agency spies to overthrow Nepal's monarchy, carefully omitting the fact the excerpts they've lifted from is a crime thriller, a work of fiction.
The inside cover of the book clearly states that is "inspired by a true story," as journalist Shubhanga Pandey pointed out in a series of tweets.
The first story appeared in the Indian newspaper DNA on Monday, which was immediately translated into Nepali and published on DeshSanchar.com the same day. The article, which has been shared over 120 times, was titled 'A former India spy reveals how RAW helped overthrow monarchy' and when a handful of people questioned the credibility of the piece, Deshsanchar editor Yubaraj Ghimire tweeted in its defense stating: "Sir, we've only quoted what is in the autobiography."
But it's not an autobiography. Pandey actually bought an electronic copy of the book to clear the air about whether or not it was a work of nonfiction. He tweeted a picture of the first page of the book and wrote "So I got myself an electronic copy of the book. Here's what the first inside page looks like. Notice the lines: "This is a work of fiction...."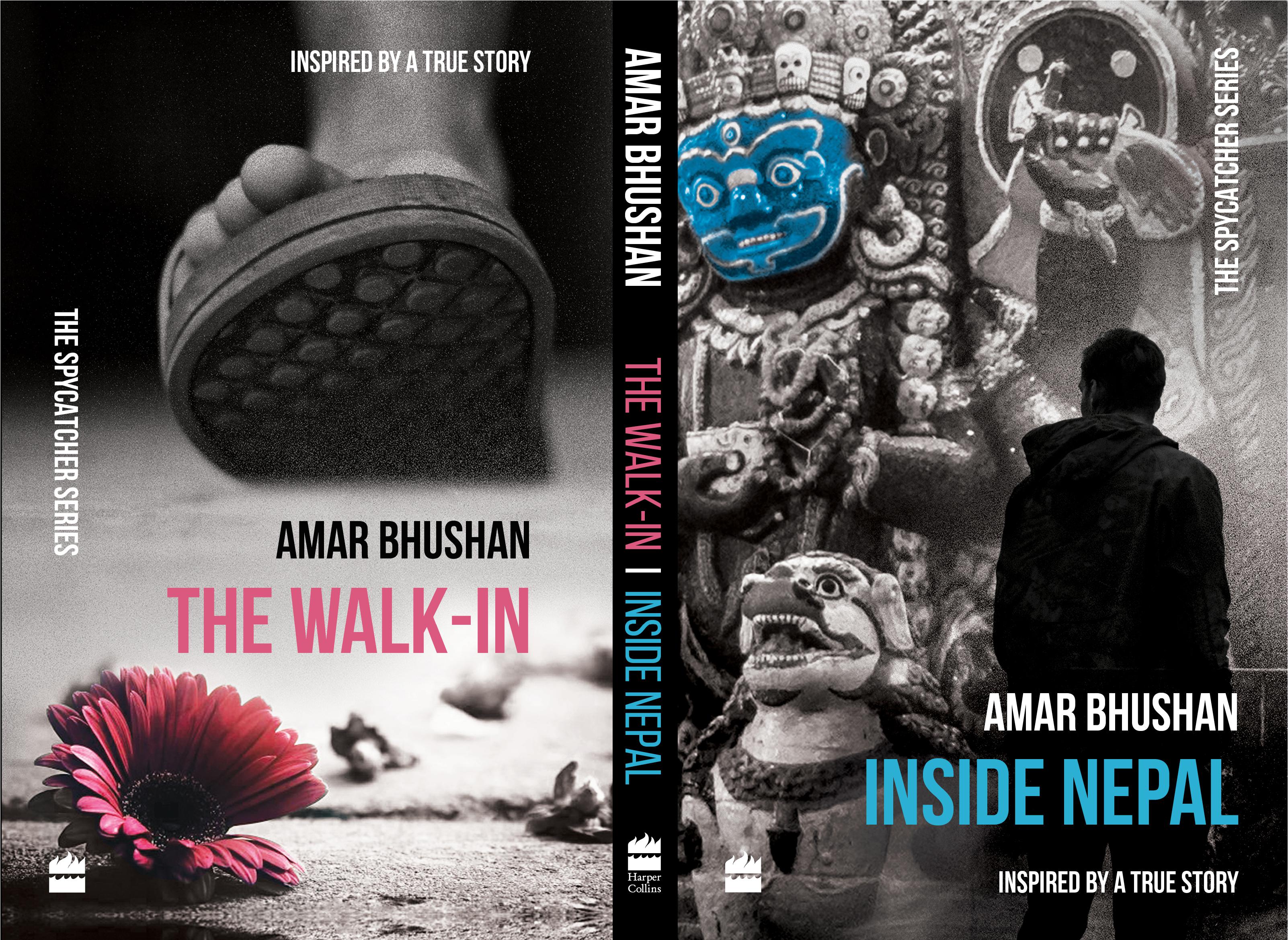 The book clearly says it was inspired by a true story. Courtesy of Harper Collins India
Speaking to the Post over Twitter's messaging platform, Pandey, who is with Himal SouthAsian magazine, said that his actions were motivated by seeing "Nepal's public sphere go on overdrive following the publication of Amar Bhushan's 'Inside Nepal."
He said he was only "mildly curious" about who had published it, but when he found out it was Harper-Collins India, he bought the book to check out what it really was. He wasn't surprised about the uproar on Twitter fueled by misleading reports about the book, but says it's "worrying" how things unfolded.
"I think they [journalists and editors] are a bit trigger happy when it comes to 'news' that conforms with the biases, whether their own or those of their readers," Pandey said.
"It is not like our editors and journos don't know about how compromised sections of mainstream media in India are (not just politically, but in terms of facts). So to do stories without even looking at the book (or its cover!) seems lazy and irresponsible."
Last June, the Indian Express reviewed Bhushan's Inside Nepal/The Walk-In saying "... the reader is left guessing about whether these were intelligence operations mounted by Bhushan himself or by other RAW officials."
The review goes on to say that according to Bhushan, "several former RAW officials reached out to him and recalled their own espionage operations, and thus, his repertoire of spy stories which he could fictionalise crossed 39."
---
---