The Seven Deaths of Evelyn Hardcastle warps time, space and minds
Following a shapeshifting protagonist through this timewarping murder mystery is a mindbending experience in deft literary and narrative skill.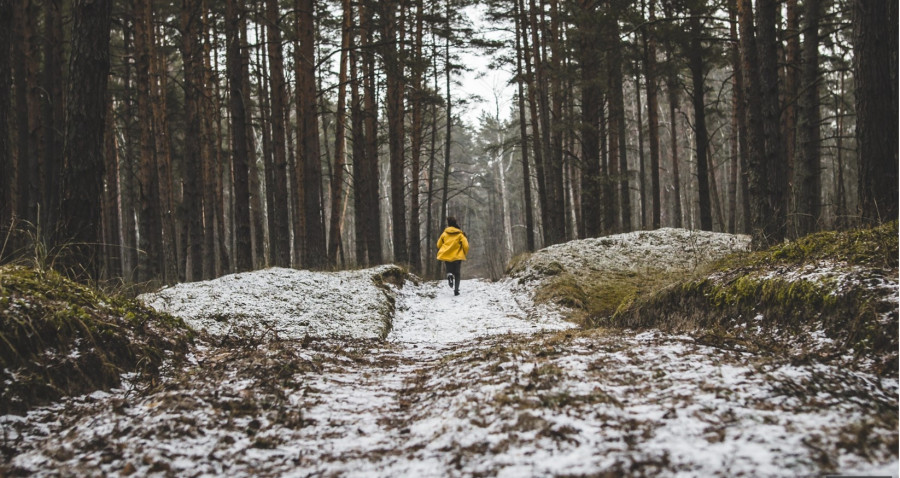 Photo: Unsplash
bookmark
Published at : June 21, 2019
Updated at : June 22, 2019 10:18
Kathmandu
Wilkie Collins. Edgar Ellen Poe. Agatha Christie. Stephen King. Eight days, a thousand different combinations of experiences, and one mystery to solve. And an ambitious plot that will either have readers swooning with its cleverness, or leave them with a throbbing headache due to its convolution. Love it or hate it, you will be hard-pressed to ignore The Seven Deaths of Evelyn Hardcastle by Stuart Turton. As our protagonist mouths towards the end, it is a work where there are "so many memories and secrets, so many burdens."
Its beginning is not the most original of beginnings–it is blank. A man runs through a forest assuming he has witnessed a murder, and he must save someone. Except he has no memories, and no idea what to do next. He does not know who he is, nor why he ended up at a crumbling Blackheath House with a bunch of dubious characters. Someone seems to want to kill him, and another astonishing character strives to keep him alive.
The mystery knits itself tighter, more ferocious, and bloodier. Alongside our protagonist, readers have to work hard to piece together the puzzle. A mysterious hooded character eventually reveals to the disoriented man that his name is Aiden Bishop. He has eight chances to discover the murderer of the daughter of the household. His mission is complicated by the weird transformations he must undergo. He will relive the murder eight times, but inhabit the body of different hosts each day, and live inside them an entire day before waking up as another. His life becomes a pendulum, whirring wildly between timelines and incidents until you go dizzy. If Aiden dies in the midst of one host, he goes hurtling back to a previous day, a separate character. Until all of his hosts are dead and his days are over, after which he has to face the same eight days hundreds of more times. It is, as Aiden says, "a madman's game."
"In all honesty, this tale's so peculiar I'm not sure I could walk away now, even if I wished to," the character comes to say.
It's mind boggling, the amount of planning and strategising that has gone into the novel. One, time-travel is confusing by itself, but continuous timeline jumps, accentuated with shape-shifting, is almost unbearable. Readers of Harry Potter will remember the time-turner, just one turn of which is enough to create absolute chaos and mayhem. A better example would be the battle at the Ministry of Magic, where time turners are accidentally smashed. Trapped in a time loop, a man's head keeps turning to that of a bawling child, and back again. There, that's the perfect metaphor: this novel is as grotesque, macabre, and repulsive as that unfortunate man.
It is certainly a brilliant idea, and is carried through with appreciable conviction and undeniable skill. But it is a colossal canvas that just cannot hold. Even as readers remain stunned by its audacity and brilliance, its own weight threatens to cave in the intricate artistry. The more complicated the premise, the more the chance for loopholes and disenchantment.
The denouement of this complexity is interesting and clever, but certainly nowhere as breathtaking as the bizarre experimentation would have you believe. The philosophical rambling and the very concept of 'justice' and 'morality', elaborated on towards the very end, is confusing and self-contradictory. The eternal search for the balance between good and bad!
The shining glory of the novel, then, is its atmosphere. Turton has mentioned how he crept around gothic castles at night, with only a candle to keep him company. This sensual research is laudable, and it is intensely reflected in the actual work. Blackheath has an eerie, murderous, highly discomfiting stickiness you want to get rid of as soon as possible. Just as Aiden fervently searches for a way to escape, so too will readers want to wash off the griminess of the setting–it is so realistic and oppressive. It is thus described: "There's a needle in every exchange, the air prickly and dangerous. Perhaps it's nerves, or the follow wisdom of foresight, but Blackheath seems fertile ground for tragedy."
Another excellent stroke by the writer is the way he creates tension between Aiden and his hosts. While Aiden strains for his own self, his hosts often taken over, if only momentarily, so that he has to fight them within himself.
The house, and its inhabitants, are brought to life by Turton's excellent penmanship. His style is bold, confident, and persuasive. He recreates the 1920s English life with a flourish. It's a medley of hunters and footmen, dreary homogeneous parties and curtsying maids, property tussles and genteel poverty. Sample this lighting of the lamps: "Two servants spill out of the house, their arms laden with wood for the braziers, oil lamps hanging from their belts. One by one they ignite the braziers, drawing a line of fire into the pitch-black evening."
His characters mill about us like real people, with the strong personalities he sketches out for each of them. Like the doctor: "I open the door to find a huge grey moustache on the other side. It's a remarkable sight, the tips curling off the edge of the face they're theoretically attached to. The man behind it is in his sixties, perfectly bald, with a bulbous nose and bloodshot eyes. He smells of brandy, but cheerfully so, as though every drop went down smiling." Almost all major characters receive as much attention to how they look, what they think, down to what they smell like. Meet Anna : "She smells of milky soap and bleach, her hair catching in my whiskers." Each of them is quite distinct and unforgettable; dramatic, too, perfectly matched to the novel's ambience.
Even the title of the novel performed some theatrics of its own. In the UK it debuted as The Seven Deaths of Evelyn Hardcastle, but by the time it travelled to the US, it was supersized to The 71/2 Deaths of Evelyn Hardcastle. This was apparently an attempt to distinguish it from The Seven Husbands of Evelyn Hugo, and not because 'more Americans die each year', as the gossip vine people believe.
Pick up this whopping, mind-consuming riddle of a novel only if you are willing to be tossed back and forth in time, forever trying to peel back people's faces to understand what lies behind. "Nothing like a mask to reveal somebody's true nature," the narrator muses, who then proceeds to make those masks even more inscrutable and undecipherable.
Bhattarai loves to write, and even more to read. She tweets @15n3quarters
The Seven Deaths of Evelyn Hardcastle
Author: Stuart Turton
Pages: 505
Publisher: Raven Books
Price: Rs 80
---
---