Fusemachines Nepal announces AI fellowship
As Artificial Intelligence (AI) continues to increase its footprint in every aspect of our lives, Fusemachines Nepal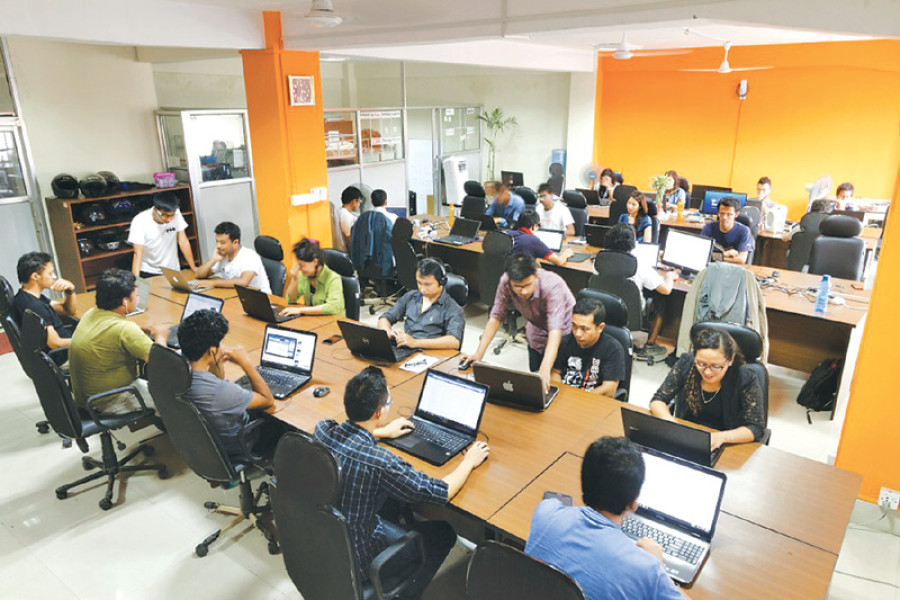 bookmark
Published at : January 30, 2017
Updated at : January 30, 2017 09:25
As Artificial Intelligence (AI) continues to increase its footprint in every aspect of our lives, Fusemachines Nepal—a pioneering Nepali company developing products that leverages AI—has announced a student fellowship to stimulate interest in AI and to scale up AI training. The fellowship will provide mentorship and scholarships worth Rs 100,000 each to 25 students.
Although AI has been a buzzword for the several decades—spawning countless novels and even Hollywood movies imagining a dystopian future run by machines—in reality artificial intelligence has been growing insidiously, if subtly, in our everyday lives. Whether it is determining what posts we see on our Facebook feeds or what advertisements we see on our screens, complex machine learning algorithms are already determining what our next click on our computers and smartphones is. And with more and more Nepali businesses beginning to establish their presence online and the country looking to make a definite leap over the digital divide, the scope and importance of AI is only going to grow in the future.
With that in mind, Dr Sameer Maskey, the CEO of Fusemachines Nepal, believes that it is high time that young, innovative students are acquainted with and are roped into the sector. Since 2012, his company (which began as Parakhi.com) has been working towards building practical applications that use machine learning and natural-language programming (NLP) algorithms. Speaking about the potential of AI in Nepal, Dr Maskey says, "There has always been a qualified labour pool that is ready to be tapped in Nepal. Nepali engineers have raw talent but lack the required training to compete with the world. Fusemachines was created to train Nepali engineers in various AI technologies. Today, the pool of engineers in Nepal trained by Fusemachines has exceeded 60 engineers. The engineering team has built many advanced AI products that sell around the world and compete against products built in Silicon Valley." Given that background, Dr Maskey hopes that with the newly announced fellowship program, more students in Nepal will be exposed to cutting-edge science and be inspired to learn and use the knowledge to come up with innovative solutions. "I see no reasons why we cannot build the next generation of smart cars, drones and other products that we can use in Nepal," he says.
The Fusemachines AI Fellowship Program is targeting computer science and IT students or young professionals with basic knowledge on natural language processing, machine learning and big data. The grantees will collaborate with mentors from Fusemachines Nepal, under the supervision from Fusemachines Inc in New York. The applications for the program will close on March 1, with the full-time fellowship in itself beginning at the end of that month. Applicants with interest in natural language processing, machine learning, knowledge representation and semantics can visit Fusemachines Nepal's website for more details.
---