Enduro has arrived
Nepal is getting its first taste of enduro racing, a new genre of mountain biking, with the international event Asian Enduro Series organised by Gnarly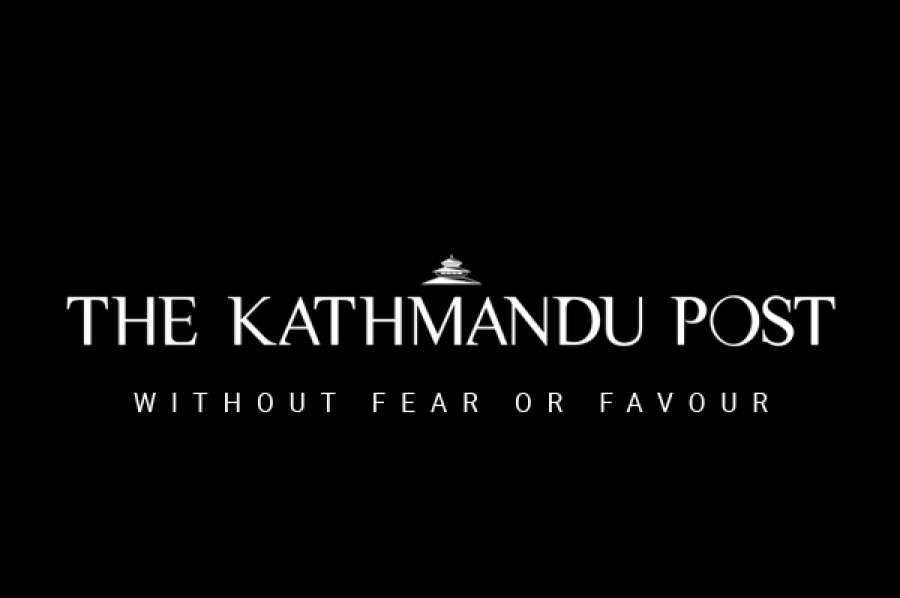 bookmark
Published at : February 24, 2016
Updated at : February 24, 2016 09:14
Kathmandu
Clad in figure hugging lycra, a cross-country mountain biker would stare blankly at heart-pounding jumps on steep tracks and instantly label downhill a sport of the loonies. On the flip side, backbreaking climbs and impossible distances would make any downhill biker throw in the towel, no matter the scary ensemble, at a sport so loco. Until a few years ago, XC and DH dominated the mountain biking racing. Over time, both the genres got more intense and advanced, with XC increasing in distance and DH growing in technicals, jump heights no exception. As this segregation of mountain bikers in these two categories got more pronounced, a group in the middle felt increasingly left out with neither the stamina and time for XC or the nuts and bling for DH.
With more bikers left in what felt like an adrenaline vacuum, things started heating up. The folks in the middle hatched the plot of mixing the best of both worlds. "Might as well not time our ups and just time our downs," a genius cyclist somewhere probably said, downing energy gels. And lo and behold—Enduro was born.
The newest and sexiest mountain biking style instantly swept across the world and a new breed of mountain bikers with their middleweight full suspension bikes hit rugged trails. In a nutshell, Enduro is going both uphills and technical downhills across relatively short stages, except uphills aren't timed but have a cut-off, while downhill is timed. With more flexibility in trail structure, event organisers rejoiced too as they could now use the undulating trails of their hinterlands in a more creative manner. It mixed single tracks, dirt trails, paved roads and technicals. Almost instantly, it became arguably the fastest growing mountain biking sport throughout the world and a host of hugely successful Enduro races organised each year bear witness.
Enduro World Series and Gravity Enduro deserve an honourable mention in the bandwagon. And if ever it occurs to you that riding with a mass of hundreds of crazy bikers on a snowy mountain slope in France is your thing, check out Megavalanche.
As the craziest and hottest races were being held all over the world, our homeboys took note and made a switch to Enduro before long. Bike shops started selling snazzy bikes, helmets and shorts catered for Enduro riding. An army of ficionados would be seen atop towering hills every weekend to shred the trails. Enduro seemed to appeal to folks from all walks of life—IT CEOs, bankers, doctors, social activists, you name it. In fact, some of our professional loco XC and loony DH riders even converted seamlessly. Nonetheless, despite the amazing natural terrains we always bragged about and Enduro riders in growing numbers, something was alack. Not a single Enduro race had ever been organised in Nepal. Until now, that is. Asian Enduro Series (AES) is being organised by Gnarly, a mountain biking company, in the flowy hills of Nagarkot from April 7 to 9, 2016. The Asian­ level event is a landmark in its own right. It is the first ever Enduro race to take place in Nepal and an international mountain biking meet taking place in the country after more than half a decade. It is also the debut of AES itself, with Vietnam, Indonesia and the Philippines to follow. "Registrations are flowing in fast and we are confident that the seven amazing stages will definitely pack a punch for all the participants," says race director Shyam Limbu. "It will also be interesting to see where the top dogs of Nepali Enduro stand in comparison to international pros."
Athletes have already begun practicing quite rigorously for the race. Suman Tamang and Nishant Shah, both 18, have been training their proverbial off for AES. Having participated in several DH races in Nepal and abroad, the duo is now intent on enduro and roll off to the outskirts whenever time permits. The recent converts from downhill to Enduro exemplify the balance between the love for Enduro and college life. "We're really excited for the race," the bikers maintains. "It will certainly be tough and will require tireless effort on the trails and several inevitable falls to tackle AES, but that's part of the game!"
Though barely a year old, Gnarly has already organised several highly acclaimed races throughout Nepal, the most recent one being Tansen Ultra in December 2015. However, the Asian Enduro Series is by far the biggest project the biking start­up has been engaged in. By introducing Enduro as a mainstream sport with the AES, Gnarly hopes to give the biking scene in Nepal a proper boost and raise race standards to attract accomplished international riders and biking enthusiasts.
This April, head over to the windy hills of Nagarkot to cheer for our home athletes and witness intense mountain biking action in Asian Enduro Series, an international and the first ever Enduro race to take place in Nepal.
---
---