A look at conjunctivitis
Dr Khusbu Keyal explains how the eye condition spreads as well as its treatment.

SHUTTERSTOCK
bookmark
Published at : August 29, 2023
Updated at : August 29, 2023 07:23
Kathmandu
Conjunctivitis, also known as pink eye, is swiftly spreading across Nepal and India. Dr Khusbu Keyal, a vitreoretinal ophthalmologist who is currently training at Biratnagar Eye Hospital, sheds light on how the eye condition is transmitting in Nepal. She has an MBBS degree from Manipal College of Medical Science in Pokhara and a master's in Ophthalmology from Tongji University in China.
What is conjunctivitis?
Conjunctivitis is an inflammation of the conjunctiva (thin and transparent tissue lining the inside of the eyelid that protects the eye), which can be infectious or noninfectious. Enterovirus is causing the current viral conjunctivitis in Nepal. The conjunctiva swells when one develops conjunctivitis. The inflammation is frequently observed during the rainy season.
There are three types of conjunctivitis: allergic, bacterial, and viral. Despite sharing similarities, each variant exhibits some unique symptoms.
Viral conjunctivitis is attributed to the adenoviruses and is highly contagious. Most individuals who contradict it recover within a week without intervention. Its symptoms include pink and swollen eyes. This is what is spreading in the country right now.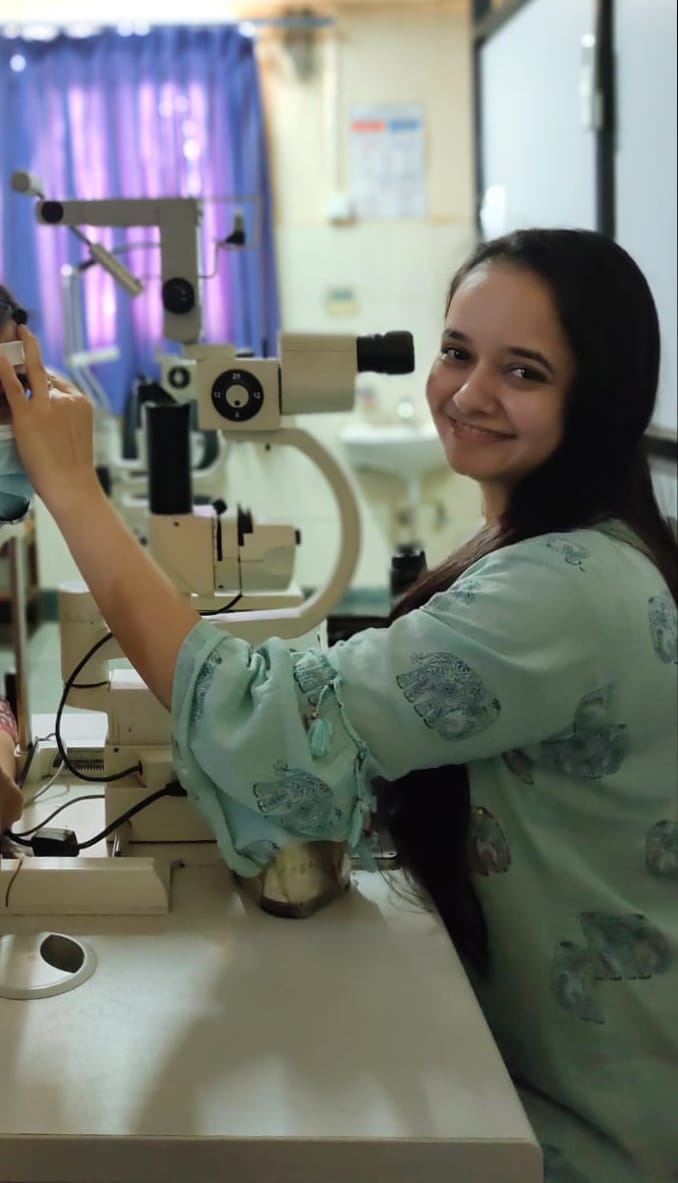 Dr Khusbu Keyal, vitreoretinal ophthalmologist. Photo: Courtesy of Khusbu Keyal
Staphylococcus aureus, streptococcus pneumoniae, and haemophilus influenza are the agents responsible for bacterial conjunctivitis. The prevalence of bacterial conjunctivitis is high from February to August, and it is highly communicable. A key differentiator between bacterial and viral conjunctivitis is the presence of eye discharge (rheum) in the former, which can cause difficulty opening the eyes. The susceptibility of bacterial conjunctivitis is higher in children than adults, and the course of the condition is similar to that of bacterial and viral infections, usually resolving within a week without medical intervention.
Allergic conjunctivitis is an inflammation of the conjunctiva due to an allergic reaction. Unlike the other types, it is not contagious. It causes pink and swollen eyes, along with intense itching. Managing allergic conjunctivitis can be challenging as it can occur at any time of the year.
How does it spread?
A common misconception about conjunctivitis is that standing close to or looking directly at an infected person transmits the condition. That is not true. Simply looking at someone with conjunctivitis will not result in transmission.
The primary mode of transmission is through direct physical contact. If a person with conjunctivitis touches their eye with their hand and then proceeds to handshake another person with the contaminated hand, then that could spread the condition. The risk of infection is higher in crowded areas.
Conjunctivitis also spreads through sharing towels with an infected individual, poor hygiene practices, and inadequate eye cleaning.
What are the symptoms?
During the initial 10-15 hours, the transmission of conjunctivitis may not be noticeable, but eventually, the infected individual will experience foreign body sensations and ocular discomfort, such as itching and scratching. Subsequently, hyperemia (increased blood flow) and oedema (buildup of fluid which causes swelling) in the eye will become evident.
If the symptoms are severe, you should get your eyes checked by a professional. The severity of the symptoms varies from individual to individual.
How to treat it?
Conjunctivitis, while not a severe infection, can pose a risk to the cornea and lead to visual impairments if left untreated. It also becomes more challenging to treat it as the disease becomes more severe.
We usually recommend patients wait and monitor it for a week. However, if the infection becomes serious, medical attention should be sought. During this time, patients may experience eye pain and should avoid exacerbating it. Doctors usually prescribe antibiotics—either eye drops or ointment—to treat the infection. Patients are advised to wear sunglasses throughout the infection period.
---
---