A look into skin masks
Dr Suchana Maratha recommends different kinds of masks for various skin conditions.

Shutterstock
bookmark
Published at : August 15, 2023
Updated at : August 16, 2023 06:39
The human skin can adapt to environmental changes that occur during seasons. However, prolonged exposure to outdoor elements can render the skin susceptible to pollution and dehydration. To maintain healthy skin, it is essential to adapt a proper skincare regimen. While numerous skincare products are available, facemasks are the most popular option. Facemasks have various benefits, such as reducing visible signs of stress and rejuvenating the skin. It is important to note that different face parts require a specific type of skin mask.

Dr Suchana Maratha is a consultant dermatologist at DI Skin Hospital, where she looks after the aesthetic and hair transplant unit. She also worked as an associate professor at BP Koirala Institute of Health Science. She specifies the uses of different masks in this piece with the Post.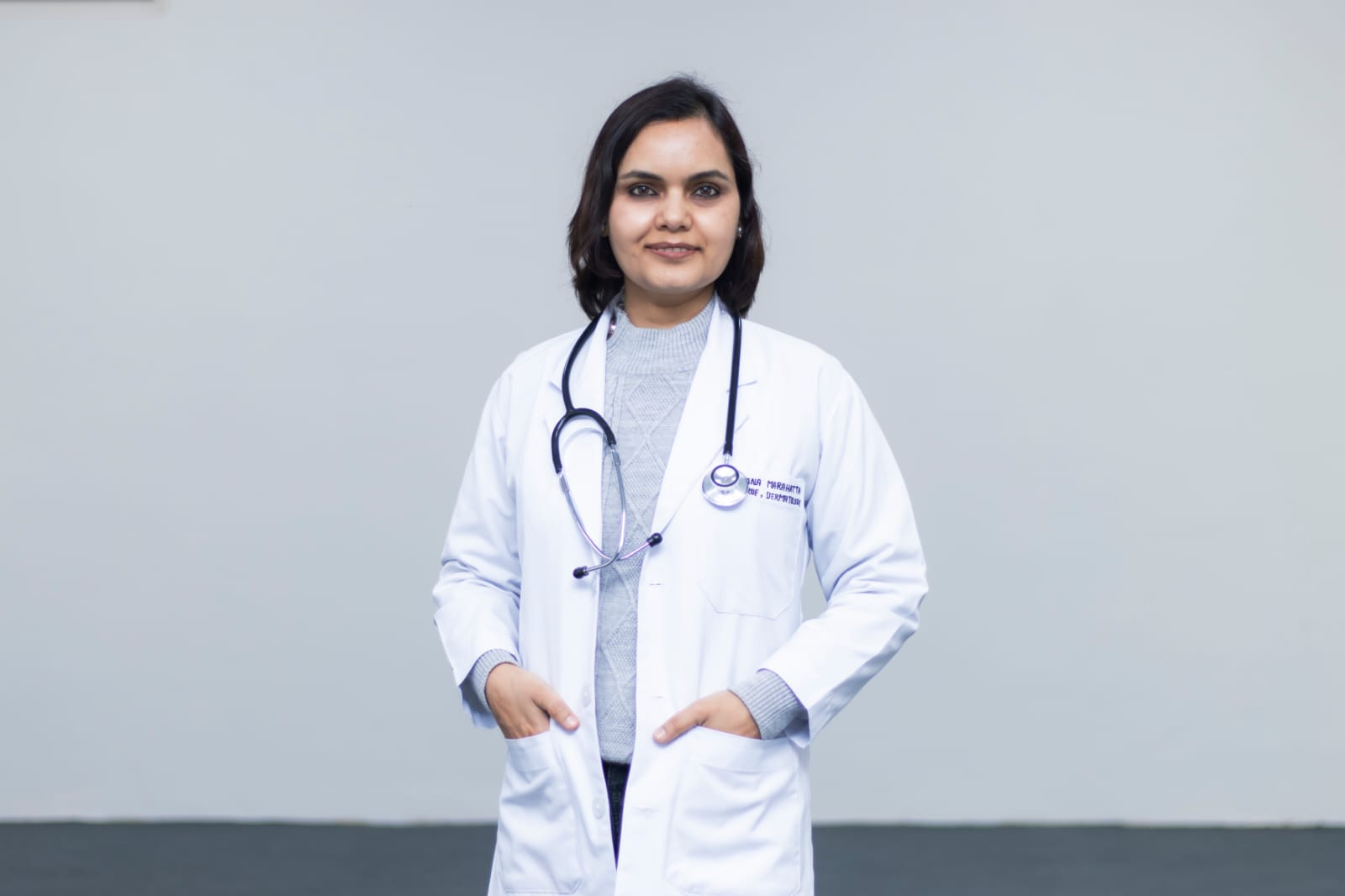 Sheet masks
Sheet masks provide the skin with hydration, nourishment, and treatment. They consist of a thin material soaked in a concentrated serum or essence. They are designed to fit the face precisely—with holes for the eyes, mouth, and slits to conform to the nose's contours—ensuring full skin coverage and allowing the skin to absorb the beneficial serum ingredients effectively.
Compared to regular serums, sheet masks contain more active components. The prolonged contact of the sheet with the skin acts as a barrier, sealing the nutrients and allowing them to be absorbed into the skin fully. Materials like cotton, cellulose, rayon, coconut pulp, or bamboo are used to construct the sheet material.
Adding sheet masks to a skincare routine is highly beneficial. With a wide variety of sheet masks, finding one suitable for your skin's needs is easy.
Sheet masks are gentle on the skin and rarely cause adverse reactions. Unlike face masks, they are simple to use: just place the sheet on the face, wait for a few minutes, and remove it to reveal smoother, brighter, and more radiant skin instantly. Sheet masks also have a soothing effect, reducing redness and irritation. Using them regularly can improve your skin's texture, making it appear smoother, softer, and more radiant.
Peel off masks
Peel-off masks are considered physical exfoliants in the beauty world. These skincare products are typically applied as a liquid or gel-like substance and then left to dry, forming a thin, flexible texture. Once dry, the mask can be removed in one piece, eliminating impurities, dead skin cells, and debris from the top layer of the skin. It's worth noting that the manufacturing process and ingredients used in peel-off masks can vary depending on the brand and intended purpose. The primary benefit of using a peel-off mask is its ability to absorb excess oil, leaving the skin feeling fresh and rejuvenated.
Their deep-cleansing action, exfoliating agents, and pore-minimising properties can help improve the overall clarity and texture of the skin. Additionally, peel-off masks can contribute to a more radiant and glowing complexion by removing dull, dead skin cells and improving skin texture.
Patch testing new peel-off masks on a small area of your skin before applying them to the entire face is a good practice to ensure compatibility and avoid potential reactions. While peel-off masks benefit most skin types, you should avoid overusing them.
Eye masks
Eye masks are often used in a skincare regimen or for specific eye therapies. They reduce the appearance of fine lines, wrinkles, crow's feet, and dark circles. Additionally, they help alleviate puffiness caused by lack of sleep, stress, or crying. Putting on eye masks is an uncomplicated process that offers a convenient and practical approach to caring for the fragile skin around the eyes. These masks are suitable for daily skincare or as a revitalising treat after a tiring day or on special occasions.
Eye masks can help hydrate and moisturise the skin, reducing the appearance of dryness, fine lines, and wrinkles. Some eye masks are designed to target specific concerns like puffiness and dark circles, while others have anti-ageing benefits. Eye masks can also have a cooling and refreshing effect, which can be especially helpful for people who spend long hours in front of screens or have a hectic lifestyle. To get the most out of your eye mask, apply it before other skincare products.
Clay masks
Clay face masks are gaining popularity recently due to their ability to remove toxins, impurities, and excess oil from the skin. The masks contain natural clay as the main active ingredient, which binds harmful bacteria and promotes the skin's immunity. These masks are especially beneficial for those with oily or acne-prone skin, as they help cleanse and purify the skin while also serving as an antibiotic to heal skin infections such as eczema, dermatitis, and psoriasis.
Clay masks possess powerful cleansing properties that efficiently remove dirt, dead skin cells, and other pollutants from your skin and pores, leaving your skin refreshed and rejuvenated. They can also help minimise pores' appearance by removing impurities and excess fat, resulting in a more refined skin texture. Some clay masks even contain gentle exfoliating particles that can promote a brighter and more radiant complexion. Individuals with sensitive or irritated skin can benefit from using clay masks due to the soothing properties of certain clay types, such as kaolin and bentonite.
---
---