A singer's untold story
Musician Arjun Kaushal opens up about his unstable career and the many challenges he has overcome on his journey.

Keshav Thapa/TKP
bookmark
Published at : April 10, 2023
Updated at : April 11, 2023 19:36
Kathmandu
Arjun Kaushal has been active in the music industry for over three decades, but the composer, lyricist and singer still finds it difficult to sustain himself in the field.

Born in Palpa, Kaushal had a tough childhood. His parents separated while he was very young, after which he moved to Gulmi—where his maternal uncles lived—with his mother. However, because his uncles were struggling economically themselves, they were having a difficult time supporting Kaushal and his mother financially. So, 11-year-old Kaushal took it upon himself to earn his (and his mother's) living and moved to Delhi, India, where he worked at a mechanic shop.
Kaushal got interested to pursue music during his time in Delhi. He earned enough to sustain himself and his family, and for the first time in his life, he even had some money he could spare to buy things he wanted but didn't necessarily need. So, he bought himself a harmonium. He had seen people play the instrument growing up, so Kaushal picked up how to play the harmonium after messing around with it for some weeks.
The singer would then spend all of his free time either listening to new music or making it himself with his cherished harmonium. Kaushal returned to Nepal aged 15 and enrolled in a singing school in Palpa. He began working at a mechanic shop there. But he quit that soon too. He thought he had learned enough and set out to make a name for himself in Kathmandu's music scene.
Kaushal isn't a formally trained musician and having worked so long in the music industry, he feels formal training isn't necessary for people who want to pursue a career in it. "At the beginning of my career, I just knew the seven notes—'Sa Re Ga Ma'. But that didn't stop me. I immersed myself in the field and picked up skills through regular practice," he says.
After settling in Kathmandu, Kaushal started hanging out with other up-and-coming musicians, including Laxmi Neupane, Durga Gurung, Bhagwan Bhandari, and Man Bahadur Baral. In 2054 BS, he borrowed Rs50,000 from one of his uncles and released his first album, 'Aaune Dashian Ma'. While it is a self-produced album, his new friends from the industry assisted him with many things during the process.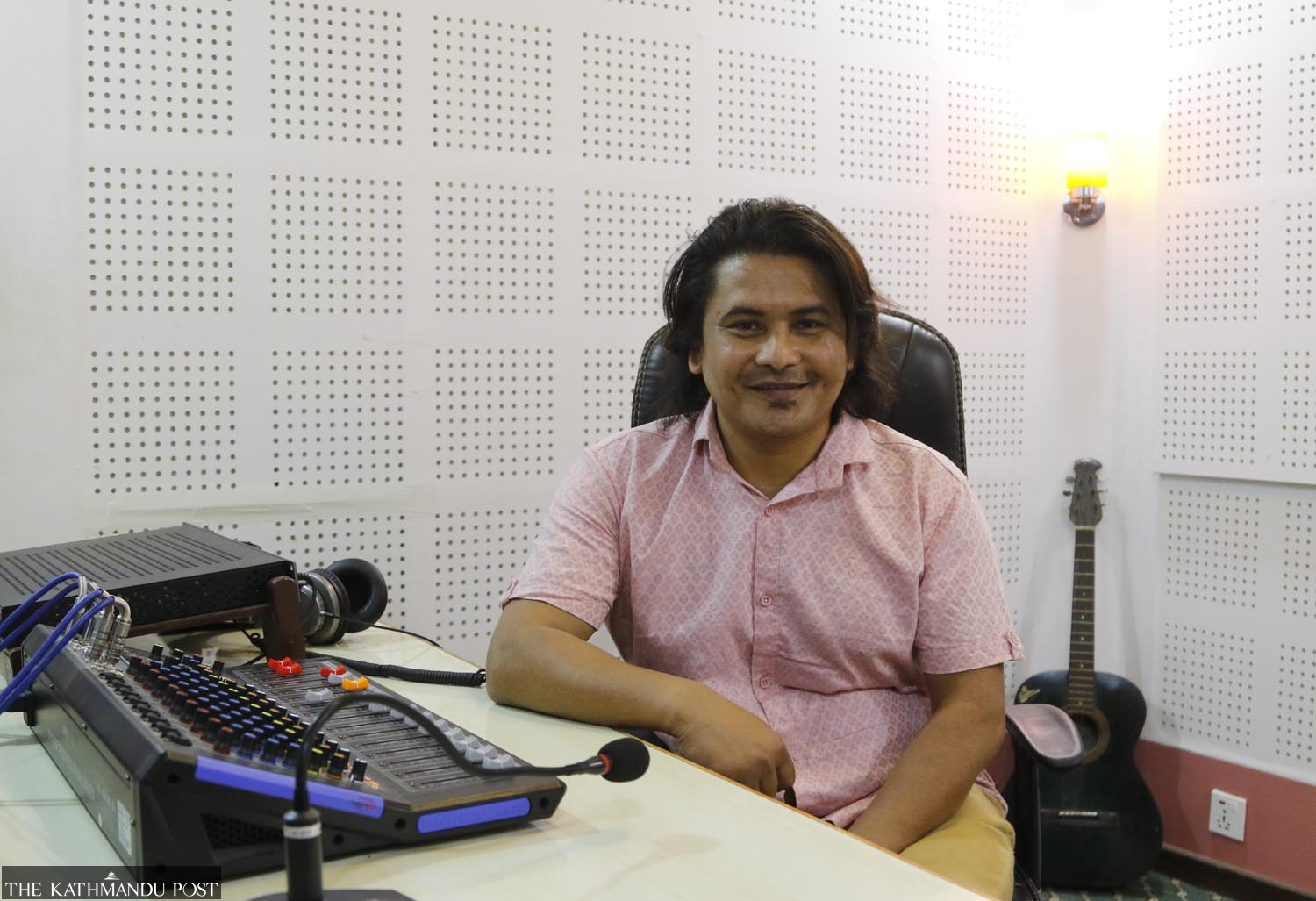 Keshav Thapa/TKP
Unfortunately, the album did not do as well as Kaushal had hoped it would. So, he moved to Pyuthan, where his brother lived and started working at a jewellery shop alongside him. Being the social butterfly that he is, Kaushal quickly connected with musicians in the area and requested them to produce his second album, 'Manai Ta Ho'. A music shop nearby called Sangeet Centre sold physical copies of the album, and this was a big hit in mid and far-western Nepal.
Elated with the success of 'Manai Ta Ho', Kaushal moved back to Kathmandu to focus on his music career. Although he isn't a big Dohori person, he started playing the madal at Dohori centres in Thamel as it was the only job available to him then. He also began writing songs for Ram Chandra Kafle and these songs took off.
Later, in 2059 BS, Kaushal was approached by the music production company Sangeet Saugat to write eight Lok Pop songs for the artists signed to them. Creating the first few tracks was a breeze for Kaushal however, he slowly started running out of original ideas for the other tunes. So, upon a friend's suggestion, he started creating Deuda songs. This is how Kaushal wrote his first deuda track titled 'Himchuli Ma Gham' sung by Kafle.
Kaushal released some more songs with Kafle, including the hits 'Ma Ta Kalipare' and 'Pyuthane Naalko'.
While his work with Kafle got quite a bit of traction, Kaushal wasn't satisfied with how he didn't get any recognition as the writer of these popular songs. "People knew my songs but as he was the one singing them, he benefitted from the popularity of these tracks way more than I did. Barely anyone knew my name or that I had worked on these songs," says Kaushal. But people in the industry were noticing him and he started getting approached by other singers to write songs and lyrics for their releases too.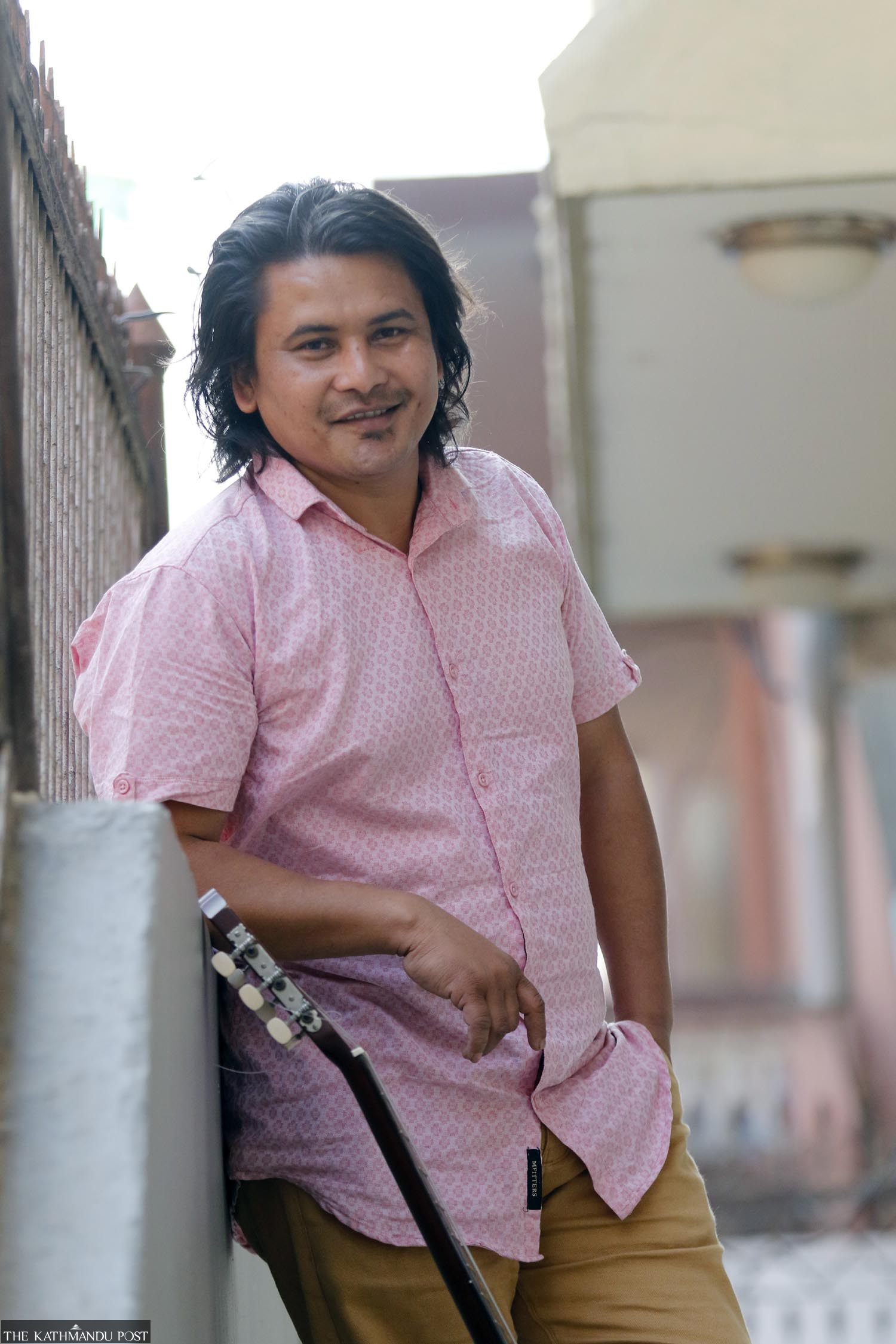 Keshav Thapa/TKP
After working as a songwriter for a few years, Kaushal had saved enough to open his own studio in Kathmandu by 2061. He also started composing more Deuda songs and released them himself. And as Kaushal's place in the industry was finally stabilising, the Nepali music industry underwent a digital revolution and people stopped buying cassettes to listen to music. Unable to transition with the times, he was forced to shut his studio in 2064.
Sometime later, Kaushal was invited to perform at a music festival in the Far West. While most attendees knew his songs, they were used to Kafle singing these. "I was criticised a lot during and after my set. This is when I thought I should sing the songs I release," says the musician.
Kaushal finally hit mainstream popularity after getting Rajesh Hamal to star in the music video of his song, 'Nathiya Wali Se'. This, he thought, would be his road to success. However, the Nepali economy took multiple big hits—economic blockade by India, the 2015 AD earthquake, and Covid lockdowns— right after that which affected the Nepali music industry. So, Kaushal wasn't able to capitalise on the popularity of 'Nathiya Wali Se'.
These days, Kaushal is mostly active performing in the far west. There, people still love his songs and remember him as the musician who created hits they grew up with. "I've been in this field for a long-time and I'm still unsure of my place here. The fact that I'm still unable to sustain myself in the industry is a little disheartening," says Kaushal, adding that he is still planning to release more music in the future.
"Sooner or later, my time to shine will come," said a hopeful Kaushal.
---
---