The possibilities of HCI
Professor Paul Doney, the head of Computer Science at Leads Beckett University, talks to the Post on Human Computer Interaction.

Keshav Thapa/TKP
bookmark
Published at : January 31, 2023
Updated at : January 31, 2023 07:45
Professor Paul Doney, the head of Computer Science at Leads Beckett Universirty, arrived in Kathmandu early in the morning of January 23. This is his second Nepal visit, he first came to the country back in 1989 for a week long backpacking trip. This time, however, he is here for work.

Doney will spend a majority of his week-long trip at The British College (TBC) teaching the computer science students and assisting the staff to refine the BSc in Computer Science and MSc in Information and Technology syllabuses so that they are on par with what the Leads Beckett University teaches. Faculty from the British university visit TBC every year for the same purpose.
With an interest in Human Computer Interaction (HCI), professor Doney has also been investigating the use of persuasive technology as applied to systems promoting positive behaviour change. Here, he gives the Post a brief introduction to HCI, it's applications and how it can be utilized in the context of Nepal.
Could you introduce HCI to our readers?
HCI is a multidisciplinary field of research in the use of technology and design that focuses on interaction between humans and computers. The research I've done in the past is on 'pursuasive technology' under HCI. I'm particularly interested in how technology can be used to persuade people to adopt better behaviour. Like for, weight management or helping someone quit smoking.
What has your research on HCI been on?
The main context on which I have worked on HCI is weight management–especially with people in the UK. Weight is a difficult subject to tackle. It is very tough for people in that situation to work on this issue. So through our research, we are trying to find ways in which we can support those people.
My research led to the finding that although most apps and technologies that work in the weight management field are simply platforms for monitoring weight–that is not what most people wanting to loose weight struggle with. People knew how much weight they were loosing. The issue was planning. So, we are trying to provide them with tools that would help them plan ahead and motivate them to stick to the plan. It could start with things like making it easy to have a good selection of recipes that are suitable for healthy eating so that they are not making the wrong decisions in the moment. This actually persuades people to loose weight.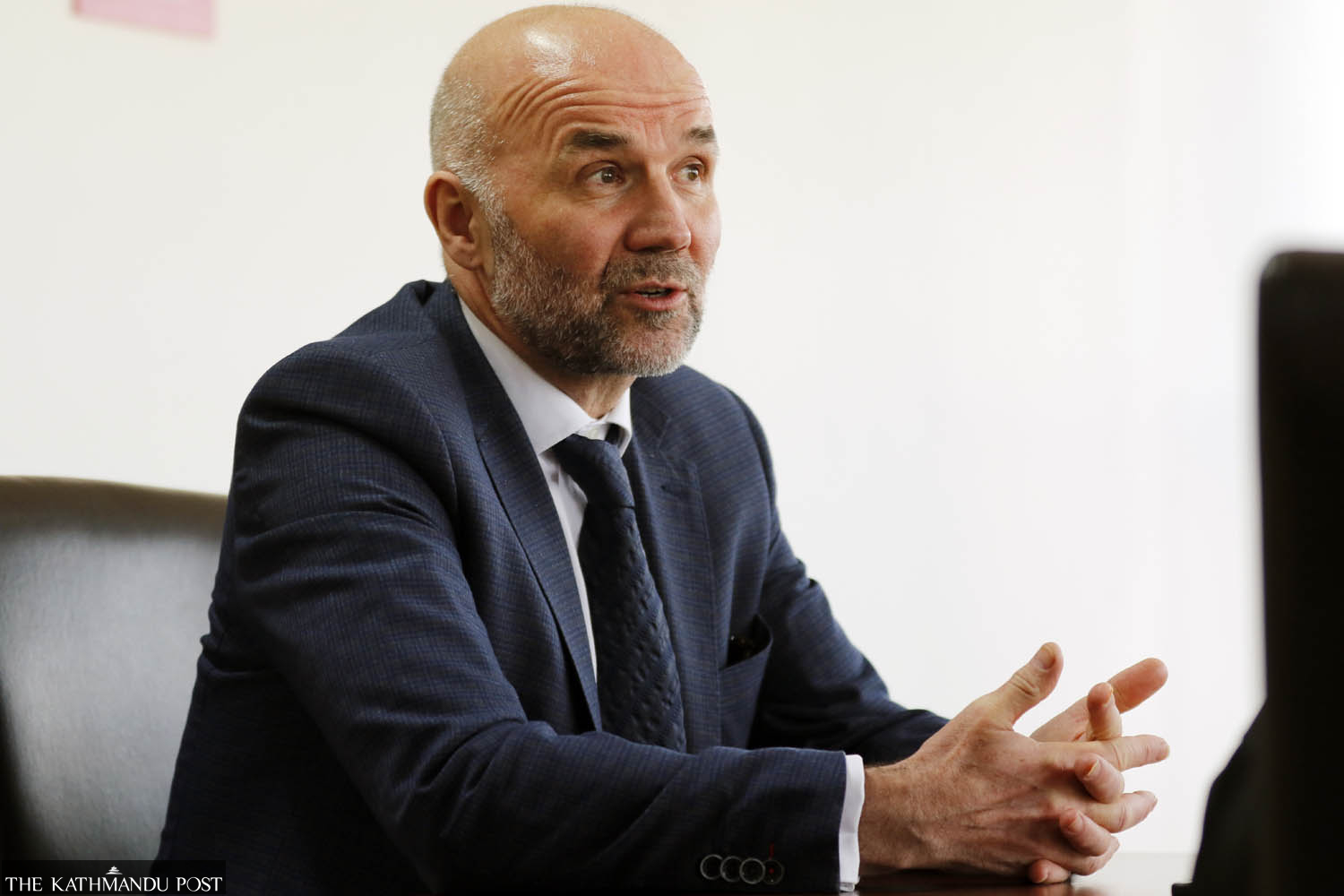 Keshav Thapa/TKP
How could HCI be used in the context of Nepal?
In the context of Nepal, HCI could be used in agriculture. I do not know the specifics of the agricultural scene here. But for example, if the agricultural practices aren't sustainable, HCI can be used to educate the farmers on more sustainable ways of farming and get them to understand that there could be better practices. It could be used with the aim of providing a platform which steers agriculture in a sustainable direction.
HCI can be used in many fields. I just gave the example of it being used in agriculture because that is what came off of the top of my head right as I heard the question.
How do you see HCI being used in the future?
Like all fields of technology, HCI is a work in process. We are always looking to improve the interfaces of the technology. We have consider things like the Metaverse (which is a new interface itself) that offers all sorts of possible potential. But I'm just giving an example here, Metaverse is a completely different interface. So, again we need to understand how HCI is going to work for people in the most effective way. Not just for the geeks that may be drawn to it but for anybody entering that world and whatever they want to achieve through that.
---