How masks in this Covid world have now become a necessity
The use of face masks still may be uneven, but there is no denying that this nasal and mouth covering has become a daily reality.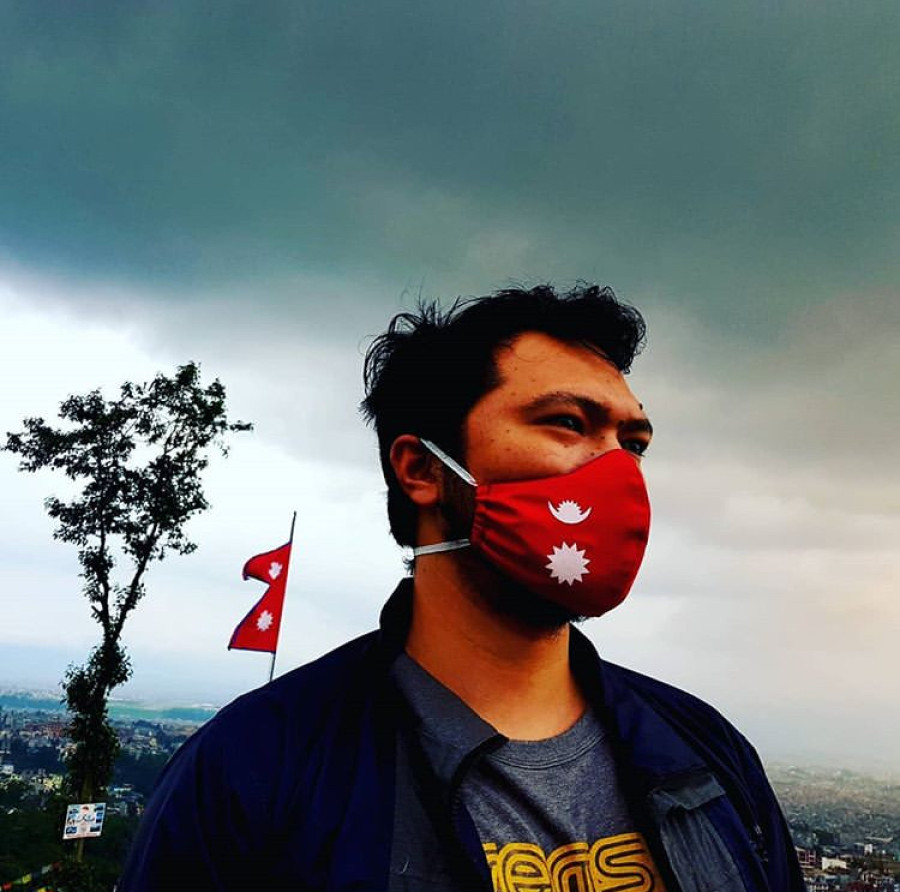 Screenshot via Kokroma's Instagram
bookmark
Published at : June 17, 2020
Updated at : June 24, 2020 07:33
Lalitpur
In April, Donald Trump made news for not wearing a face mask, and in an interview with the reporters he went on to say, "I wore one in this back area, but I didn't want to give the press the pleasure of seeing it." Trump was heavily criticised for not wearing a face mask that studies have suggested could be a pivotal determinant to curb the spread of Covid-19. The argument was someone like him who is in power should set an example for people to follow.
As Covid-19 changes life all around, masks have become crucial and a part of our daily discussion and daily reality. Oftentimes, these days people have turned against people who are not wearing masks when in the public. There have even been violent fights in India, where even local police have jumped on locals for not wearing masks.
There's also a joke going around social media that the next generation might soon start believing that the mouth is a private part. And so, the word that goes around the neighbourhood today is, "Be sure to wear a mask when you step out of your house."
It's quite apparent that wearing a mask in public is going to be a part of the foreseeable future, and so this might be one of the relevant times to look back at how this protective gear came to be part of our daily requirements. And how in the days of the pandemic it's becoming even more essential and a cultural phenomenon in some cases.
Tracing the history of masks
In the beginning, before people realised the necessary cuts of a mask's design, plague doctors used a curved beak shaped mask that covered the whole of their face. It was widely used in France and Italy by the doctors in the early 17th century to protect themselves from airborne diseases but primarily to keep away the rotten smell of the dead bodies that they knew as miasma. They believed the air was deadly and so to filter the smell, they used the beak mask to fill it with perfumes while they treated patients.
Later in the 18th century, the trend shifted with the medical professionals' understanding of germs that cause diseases. One name to remember is Johann Mikulicz, head of surgery department of the University of Breslau. In 1897, Mikulicz started wearing a mask that covered his nose and mouth. The mask was attached to his medical cap with two strings after local bacteriologist Carl Flugge was successful in revealing to him that respiratory droplets carried culturable bacteria.
But it was only after the 19th century that face masks started making a prominent appearance inside surgical rooms in Europe and the US. In 1910, cloth masks were also used in the Manchurian mnemonic plague outbreak, and Wu Lien-Teh, a Malaysian physician, conceived the initial design of the cover.
Later, the protective gear also helped front line workers to protect themselves and help others during the influenza pandemic of 1918-19. By the 20th century, the design of masks was evolving, where once it used to be a small cotton gauze cover it now had layers that also used water-resistant material. Some masks also used a metal frame to hold the hood in the nose frame. These masks were washable and reusable.
And in time, masks became more crucial as studies found that it also helped prevent people from succumbing to infections. By the 1960s disposable paper masks made of synthetic materials were becoming more popular. While the developed countries went on to make the complete shift, many developing countries still use cloth masks.
The use of masks beyond medical institutions
In Asia, in many countries like Japan, Korea and China since the outbreak of SARS in 2002, bird flu panic in 2006, using masks in public became a preventive and control measure to limit the spread of respiratory viral diseases.
Over the years, the use of masks became more popular with youth using them to make a fashion statement and among people conscious of pollution. In Korea, masks also became a cultural phenomenon. With K-pop stars like band members of BTS, EXO, Red Velvet frequently wearing face masks, followers also started wearing them. But some articles also mention one reason the mask came into prominence in Korea was because of lookism, appearance discrimination.
Masks are also widely used by Korean fans to discreetly support K-pop bands during concerts and events. A Korean series titled 'Her Private Life' starring Park Min-young and Kim-Jae Wook, gives a glimpse into how face masks have become an uber-cool fad and a tool for the young as they follow their idols.
In recent years, masks have also been used widely by youth participating in protests around the world, protecting their identity like in the Hong Kong extradition protests. Along with that, masks also helped people maintain a social firewall when confronting crowds or attending events where one is not comfortable expressing themselves.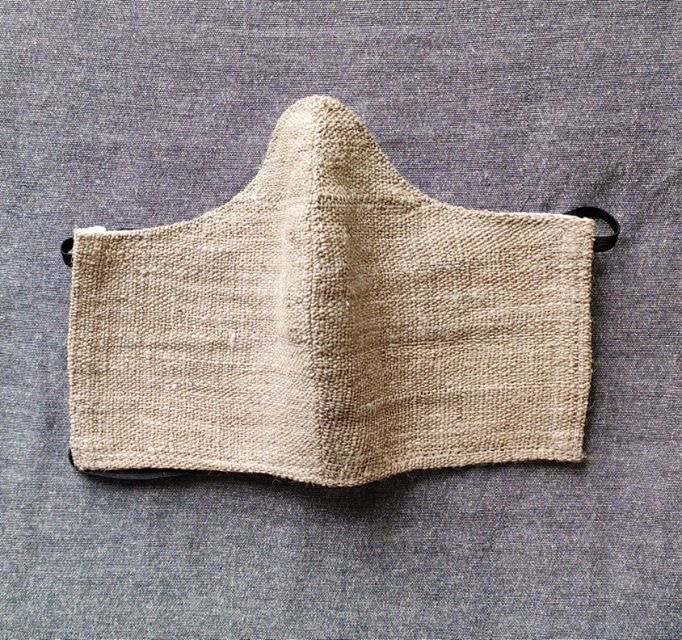 Photo courtesy: Kolpa
So when did Nepalis start using masks and how are we faring with this protection in the current pandemic?
In Nepal, masks became popular primarily because of air pollution, says doctor Dipendra Pandey of National Trauma Center. "I think it's been a decade since we started using masks to protect ourselves from pollution, and they were basically cloth and paper masks," he says. In the last decade, the country also saw many local companies coming out with masks as protective dust shields and their use was mostly popular within the urban youth conscious of environment and pollution.
However, not many of these masks are helpful in the case of Covid-19, says Dipendra Pandey of National Trauma Center. "The masks that we used were mainly to protect ourselves from dust and pollution but the purpose of wearing a mask in this pandemic is to see we don't leave respiratory residues that can contain microbes, and so we need masks that have layers," says Pandey.
In the current pandemic, WHO guidelines suggest people wear face masks when in the public. These masks should be made of at least three layers: the inner layer that absorbs residue, the middle layer that can act as a filter and the outer layer that is impervious. It also informs that medical masks should be primarily used for medical professionals, frontline workers and patients. They should also cover your face, nose and chin.
But in early February, as the world grappled with the staggering cases of Covid-19, Nepal was already facing a shortage of masks. Many stores had run out of masks, even before the outbreak started in the country. "One of the reasons for that was because we were not prepared and informed and so even masks that we had bought were purchased again at a higher price by other countries," says Pandey.
With the shortage of masks, particularly masks like N95 even for frontline workers, many companies around the world have been producing masks as a response to the pandemic. And with the shortage of masks in the country, many local entrepreneurs have lately dabbled in this production.
"I started this mask project a week before the lockdown when I realised that there was a shortage of masks in the market but in a very unfair way. Those who had money and reach could still buy it but others couldn't," says Rabi Malla, a social entrepreneur. Malla started making cotton reusable masks through his company Kolpa to sell a mask at the price of Rs 50. And recently it has also come up with a nettle mask following the guidelines of WHO, using three layers in the mask. "It's reusable, and also biodegradable except for the elastic," he says.
Rewati Gurung, the owner of Kokroma, believes the demand for masks is one reason she is being able to sustain her business and help her workers. Kokroma is a company that makes infant clothing, but when the lockdown began, the company's sales had dropped. Gurung, who is still new to the venture, could not afford to continue running the business and she needed an alternative. "And so, I thought we could start by making masks for children. Often during pandemics, we forget about children and I thought this would give us a context," she says. The company today has already made about 17,000 masks both catering to children and adults.
Kokroma has also been making customised masks. And one of their most popular masks has been a mask that flaunts the colours of Nepal's flag. "In recent times, masks have also been making a statement, so we have been experimenting with our patterns as well. We live in a time where we are expressing communal feelings with each other and I thought masks could be a part of that trend," she says.
Today, even though the lockdown has been lifted, cases of Covid-19 are still on the rise and the pandemic is still not over. And masks have become a vital essential. Over the months, its use has become a visceral image of the ongoing pandemic. Its shortage in the beginning of the year baffled people and now as we live through the pandemic, people know masks are one of the most essential safety gear we have in our fight against the pandemic. Wearing masks has become the norm as we resume life after the lockdown.
---
---