For Nepalis, this year's Ramadan is something they've never experienced before
Unlike previous years, Nepali Muslim communities are observing the holy month of Ramadan without communal celebrations—praying and eating at home.

Ramadan has always been marked by communal gatherings, feasts and merrymaking, but this year, Muslims are having to adapt to quieter times indoors. Elite Joshi/TKP
bookmark
Published at : April 29, 2020
Updated at : April 29, 2020 12:04
Kathmandu
On April 24, the hilal (crescent moon) marked the starting of the holy month of Ramadan for Muslim communities across the world. This year, however, with the shadow of the coronavirus pandemic, the festival's usual celebrations, which united families and friends, will not have the same charm.

"We have never ever observed Ramadan like this. For us, Ramadan is a month full of communal affairs. But this year, it's totally different," says Asgar Ali, a 50-year-old business person from Asan.

Every year on the ninth month of the lunar Islamic calendar, the 1.8 billion Muslims across the world observe Ramadan, also known as Ramazan. They believe that in this month, the Qur'an, the holy book of Islam, was revealed to Prophet Muhammad, the messenger of the Allah.

To observe this holy month, during the entire period, Muslims fast from dawn to dusk while also adhering to rules like not drinking, smoking, involving in sexual relations as well as not engaging in physical fights.

"Most of us fast during Ramadan as fasting, also known as sawm, is considered as one of the five pillars of Islam," says Ali. "While there are exceptions, like pregnant women as well as those who are ill and children who haven't reached puberty aren't encouraged to fast, but those who do fast try to do so sincerely as it is believed that our thawab, spiritual rewards, will get multiplied if we fast in this holy month."

Although the first meal before sunrise, suhoor, is eaten in the presence of immediate family members, iftar, the evening meal is a communal affair: friends and family members get together to break the day's fast, many even have their meals at the mosque. But due to the current pandemic, governments across the globe, including Nepal, have asked the Muslim community to hold iftar inside their premises only.

"Ramadan's true essence lies in celebrating in each other's company or in groups," says Mohd Irfan, 27, a social activist from Nepalgunj. "But this time we are doing only with limited family members and also with limited food, as we are trying to reduce going outdoors too much. Due to this, we aren't getting enough food items such as dates, sewai and Rooh Afza, that are normally consumed during this month."

Similarly one of the specialities during this month is a special prayer called tarawih performed in the mosques. While the followers of Islam are expected to pray five times every day as salat (praying five times daily in a set form is also one of the pillars of Islam), during the month of Ramadan, tarawih is the additional set of prayers performed by the imam, a spiritual person who leads the prayers at mosques after the final prayer.

However, with the ongoing coronavirus crisis, the Muslim communities across Nepal are performing tarawih, where the one juz (section) of the Quran is recited, at their respective homes instead of the mosques.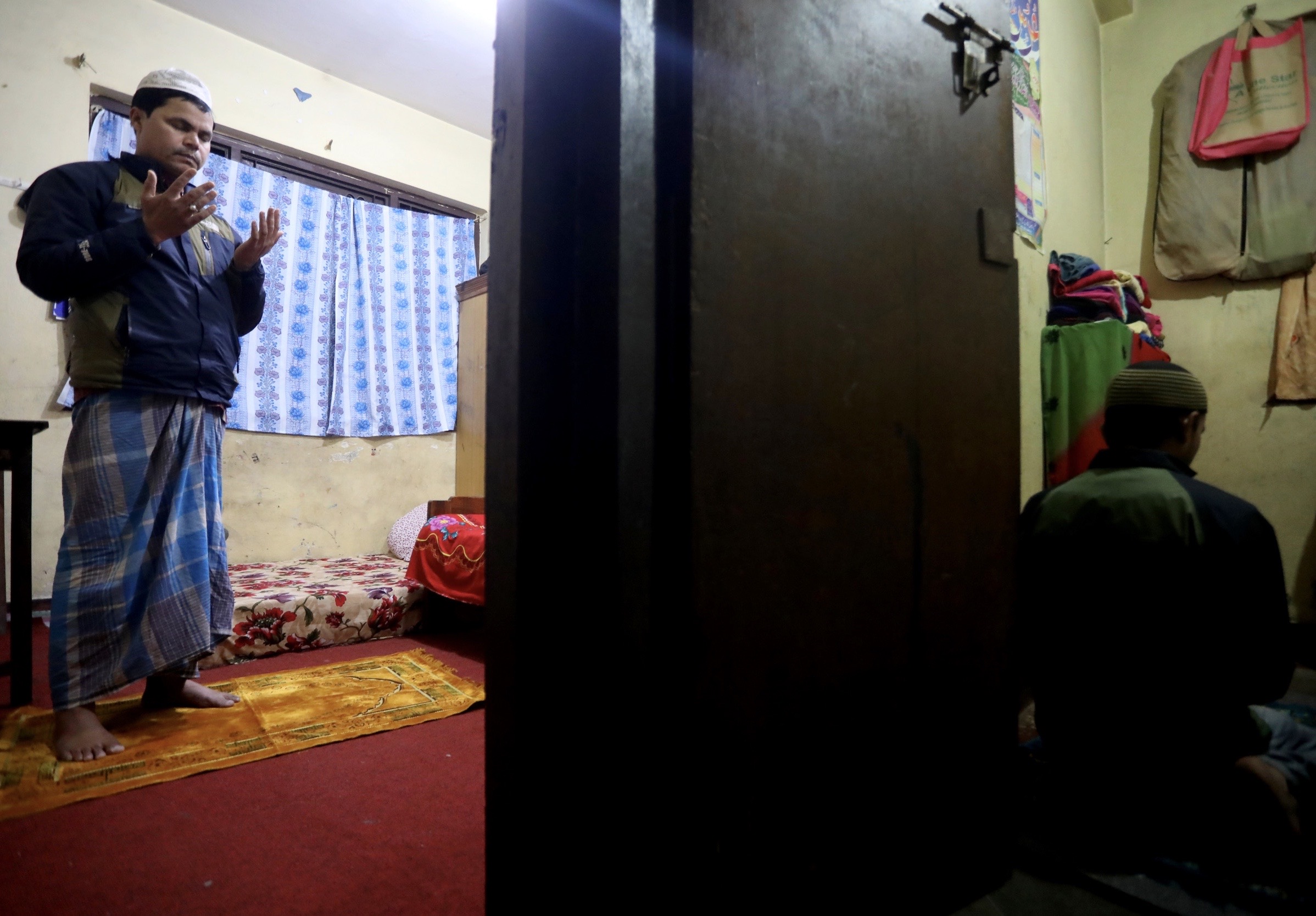 Elite Joshi/TKP
"For us, because of the pandemic, our homes have become our mosques," says Kausar Shah, a former lawmaker. "We recite our prayers inside our homes in order to sincerely follow the rules of physical distancing. Similarly in some houses, the head of the families are reciting tarawih for the continuation of the special rituals performed during this holy month," says Shah.
Just like Nepal, other countries like Saudi Arabia and Indonesia are also strictly adhering to physical distancing rules to control the outbreak. However, to maintain their traditions and rituals, many Muslim communities from different parts of the world are using the internet to stay connected to each other and even to perform the rituals of Ramadan. For instance, some mosques in the United Kingdom are live streaming prayers. Similarly, many are using the video conferencing application Zoom to create their perfect iftar experiences in the virtual world, including sharing recipes and playing games.
A festival that used to be filled with cheers and laughter is today being observed inside closed doors, with only immediate family members. This year, Ramadan feels incomplete for many Muslims. "This year's Ramadan started without its charm and is really different from what we used to experience before the pandemic," says Irfan.
Even iftar is not the same now, says Ali. "Previously, I used to enjoy iftar because it united my community. Now we aren't inviting even our friends from our locality, as we have to follow the physical distancing rules," says Ali.
The mosques which previously used to hold communal prayers and iftars are largely empty as well. Likewise, there is also a worrying rise of islamophobia happening in the nation, with online portals and even influencers people, including journalists, taking the narrative of blaming the Muslim population for the spread of coronavirus outbreak in the country.
Regardless of the external pressure, the Muslim community is observing Ramadan, even if it lacks communal celebrations, as for them the holy month is also a time of self-discipline, spirituality, introspection, and appreciation for generosity and solidarity.
"Diseases don't have religion. We all need to maintain our solidarity in this difficult time and show compassion for each other. In all our duas [prayers], we are praying for our country to be free from the coronavirus," says Shah.
---
---