Celebrate all kinds of love this Valentine's Day
This Valentine's Day, the Post brings a few stories of love that celebrates all kinds of love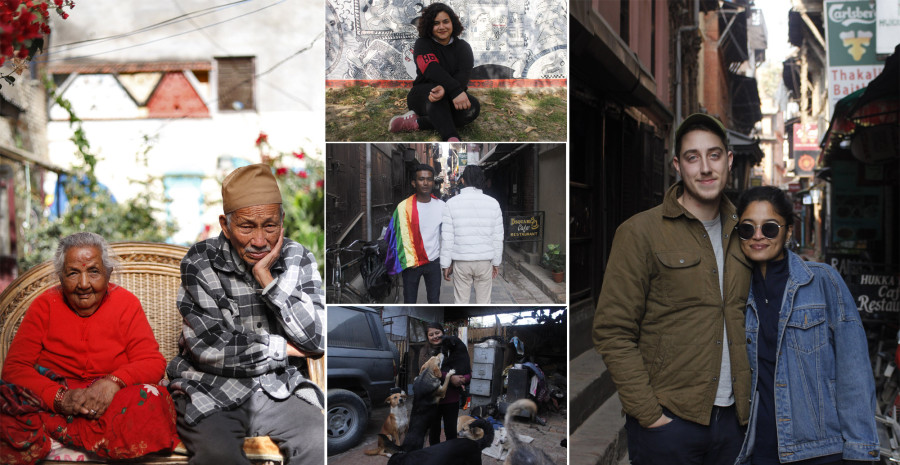 Post Photos
bookmark
Published at : February 14, 2020
Updated at : February 14, 2020 13:10
Every February 14, people celebrate love. Red roses, chocolates, and presents are bestowed by lovers who leave no stone unturned to make this day special. To mark this special day, we bring to you a few stories of love.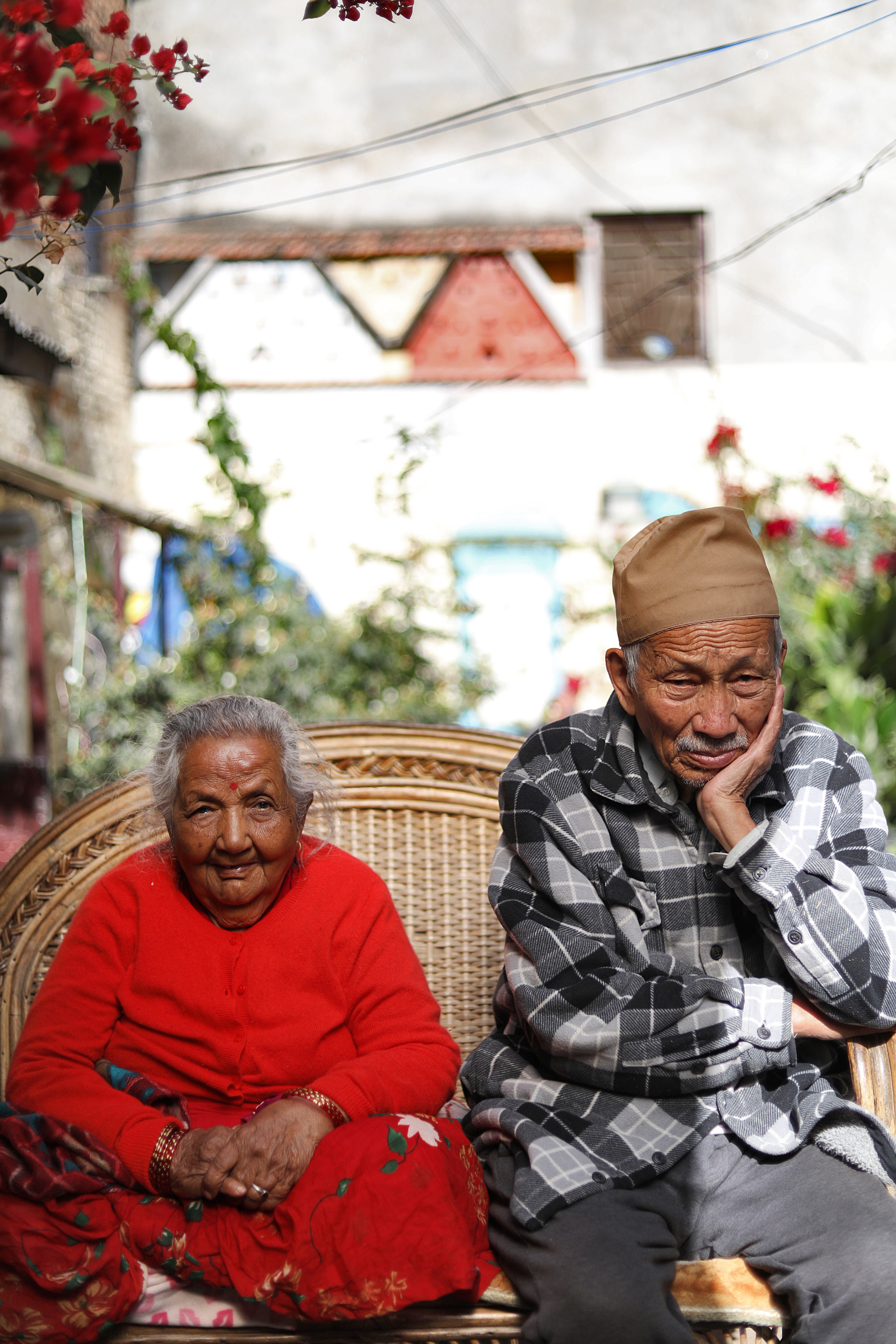 Satya Mohan Joshi, 100 and Radha Devi Joshi, 96 Sanjog Manandhar/TKP
"I was 18 and she was 14 when we got married. She lived behind Krishna Mandir. I was not ready for marriage, but my parents thought that it would be an economical decision if they married me off along with my sister who was getting married. In the initial years of our marriage, we hardly spoke to each other. Both of us were naive and knew nothing about what love really meant. But with time we started developing affection for each other. It has been more than 80 years of our union."
Love doesn't always have to end up in marriage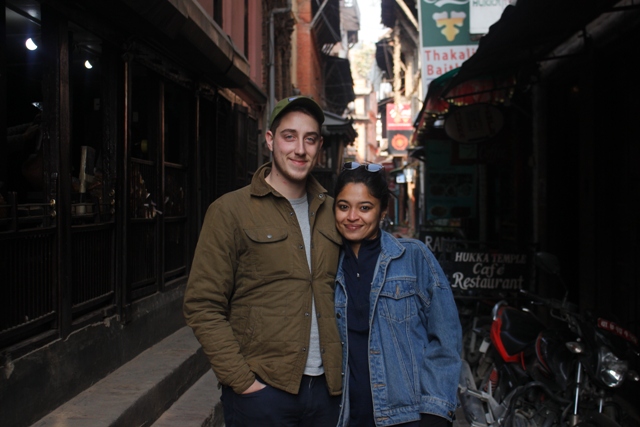 Dilasha Singh Thakuri, 27, and Simon Carriere, 23 Ankit Khadgi/TKP
"Our love story is like any modern-day story. We met through Tinder, a dating app. One right swipe led to a date and one date led to many. We have been dating for four years and have been in a serious relationship for more than a year and a half. We live together and feel comfortable in each other's company. We are each other's emotional punching bag and we freely express our feelings. But we necessarily don't think marriage should be the end goal of love."
Love doesn't have to be limited to a species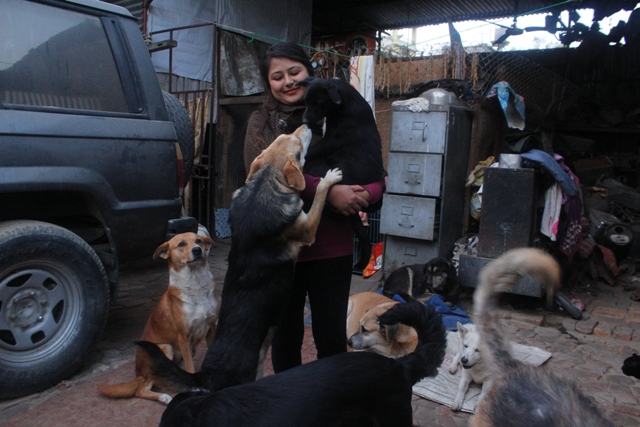 Raina Byanjankar, 25 Ankit Khadgi/TKP
"I live with my parents along with 26 dogs. They are of different breeds in different colours but I love them equally. I am so attached to them that most of the time when I am out with my friends, we end up having a conversation about my pets who are like family members to me. My love for them is unconditional and selfish because I expect nothing from them, unlike in human relationships where we always expect. They also love me unconditionally. I sometimes snuggle and even talk with them. They're my stress relievers."
Love is also about loving yourself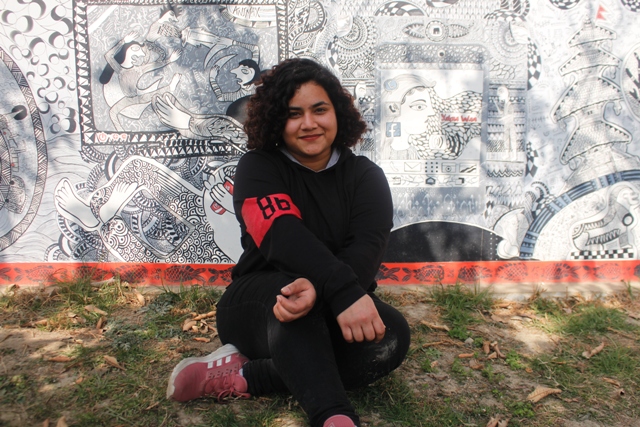 Sagarika Tiwari, 21 Ankit Khadgi/TKP
"I was a people-pleaser. I always did things to make others happy even if it didn't yield the same radiance for me. I was constantly judged for my appearance, my personality and even my choices. Even my curls became a matter of discussion for people.
The judgemental remarks passed on me were so hurtful that at times I even started questioning myself. The gloomy clouds covered my life and I was unhappy with everything that was going on. But I started realising that those judgments shouldn't affect me. I took a break from everyone and started spending time discovering my true self. I felt relieved and understood that I need to love myself first because no other person will love me more than I will love myself."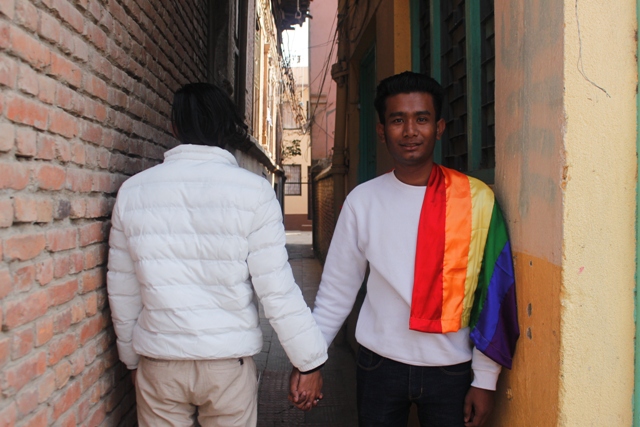 Suvam Chaudhary, 22, and Yogesh, 21 Ankit Khadgi/TKP
"We were in the same group chat on Facebook with a bunch of common friends. We used to flirt with each other regularly. A sudden unplanned trip to Pokhara served as a catalyst for our love to blossom, and then we started dating. It's a long-distance relationship, but we always try our best to be there for each other on both good and bad days. Though we openly don't talk about our relationship with others, we wish that we could also be able to display our affection in public."
Correction:
A previous version of the article erroneously stated Raina's surname as Bajracharya. Her name is Raina Byanjankar.
---
---