Expanding the divine rite of education
Religious institutions that used to teach only religious texts, today provide children with a more comprehensive education in order to help them grow in this ever-evolving social structure.

Students at Madrasa Islamiya School in Baghbazaar during computer class. Kiran Panday/TKP
bookmark
Published at : September 21, 2019
Updated at : September 21, 2019 07:14
Kathmandu
Utsav Neupane is among the 225 students who study in Nepal Ved Vidhyasram Sanskrit Mahabidhyalaya, Gaushala. The 14-year-old aspires to pursue a doctorate degree in the Sanskrit language in the future.
Sanskrit is the primary liturgical language of Hinduism and Hindu philosophy, and this is the language that is primarily taught at the Sanskrit Mahabidhyalaya. Students who study this language usually become Hindu priests, but the language's scope is broader and is taught in Germany, the US, the UK, and Australia, says Keshav Prasad Adhikari, the principal of Sanskrit Mahabidhyala.
At this school, although the study of Sanskrit language, literature and grammar is given priority, other subjects like Nepali, English and social studies are also taught.
Before the formal education system was introduced in Nepal, people received education only through their respective religious institutions. Initially, these institutions offered education related only to religion, but as people became aware that children required a more comprehensive education in order to grow in this ever-evolving social structure, religious institutions also started offering formal education with an array of subjects.
This has been a blessing for those families who still prefer to enrol their children in religious schools.
Mehnur Khatun, a 15-year-old from Thamel, is elated because her school, Madrasa Islamiya School in Baghbazaar, offers diverse subjects other than the ones related to Islam, which are disseminated in the Urdu and Arabic language.
"My educational environment makes me aware of worldly things while at the same time also helps conserve my culture," she says. It has made things easier for her to relate to her friends from her neighbourhood, who come from different religious backgrounds. Her favourite subject is Occupational Business Technology and Education, she says.
Madrasa Islamiya School offers education from kindergarten to grade 8 and currently hosts 250 students. Although it's run by a religious institution, the school offers English, Nepali, maths, and science in order to promote comprehensive education for its students.
The school is also open for students who are not from the Islamic community, but they have to abide by the rules, including following a dress code and chanting prayers. The teachers employed by the school also come from diverse cultural and religious backgrounds.
"The day at the school begins with a prayer and the national anthem," says Principal Firoj Khan.
Similarly, students at Serkong Dorjee Chang Academy in Swayambhu, which is run by a monastery, are also taught subjects like maths, science and English in addition to Buddhist culture, methods of worshipping and Buddhist grammar. But this is only offered to students from kindergarten to grade two, after that all the students are required to pursue Buddhist education.
The school currently hosts 35 students and according to the school administration, most of the parents want their children to be monks—which is what the majority of the students who continue their education at the academy become. Only a handful of students pursue university education on Buddhist philosophy.
The common characteristic of all three schools is that they host students from 77 districts of Nepal and are open to students from any cultural and religious background.
At Sanskrit Mahavidhyalaya, the students are required to wear daura-suruwal and dhaka topis. Students at Serkong Dorjee Chang Academy wear maroon robes and shave their heads and at Madrasa Islamiya School, the male students are required to wear a white t-shirt and purple pants, and hijab and kurta suruwal for females.
But of these three schools, only the students from Sanskrit Mahavidhyalaya can appear and graduate from SEE exams.
Regardless of these schools offering formal education only during the formative years, it is a positive step, says Balkumari Tamang, a teacher at Serkong Dorjee Chang Academy.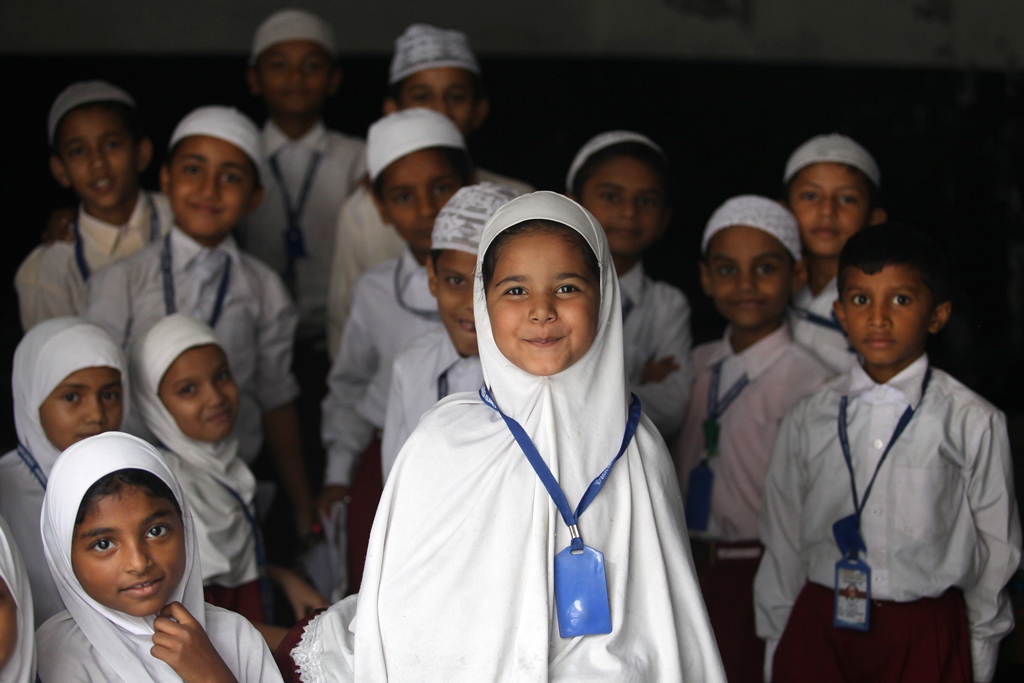 The male students at Madrasa Islamiya School are required to wear a white t-shirt and purple pants, and hijab and kurta suruwal for females. Kiran Panday/TKP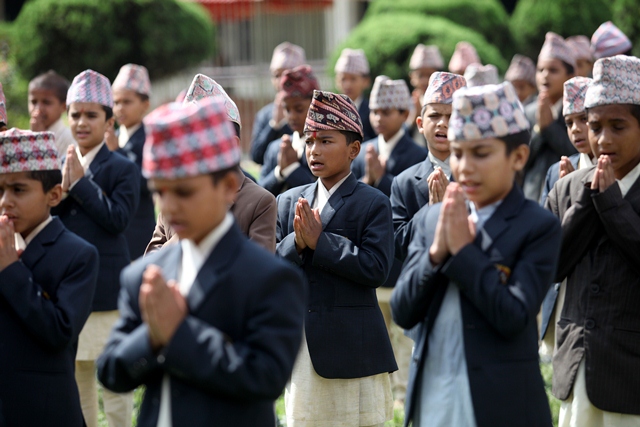 A day at Sanskrit Mahavidhyalaya starts with prayers. Kiran Panday/TKP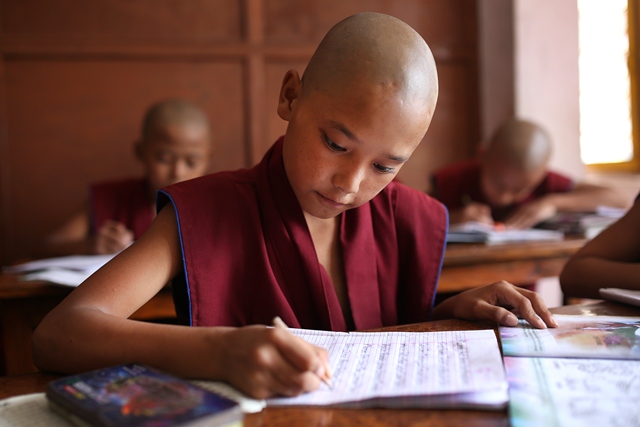 Students at Serkong Dorjee Chang Academy learning English. Kiran Panday/TKP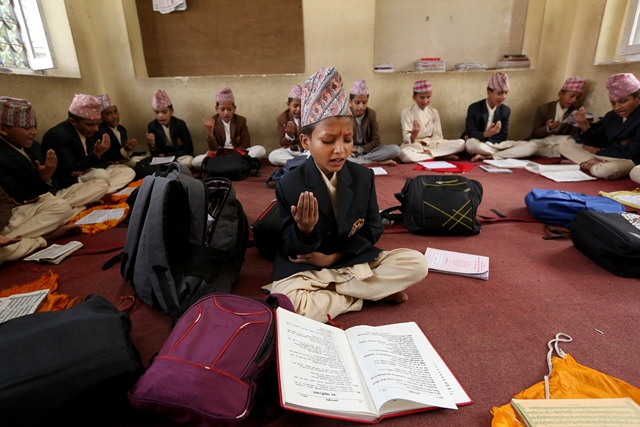 Students learning to chant Sanskrit verses, which is the primary liturgical language of Hinduism and Hindu philosophy. Kiran Panday/TKP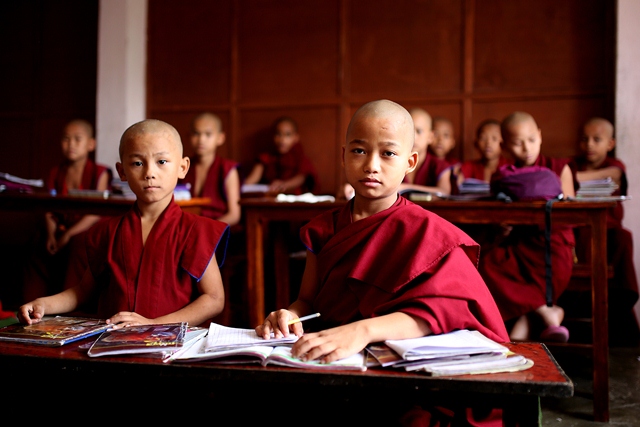 Maroon robes and shaved heads are part of the school uniform. Kiran Panday/TKP
---
---