Rodman brings bread and circuses to Pyongyang
North Korean leader Kim Jong-un's self-proclaimed "friend for life" Dennis Rodman announced January 4 that he had assembled the promised team of former NBA players to take to Pyongyang.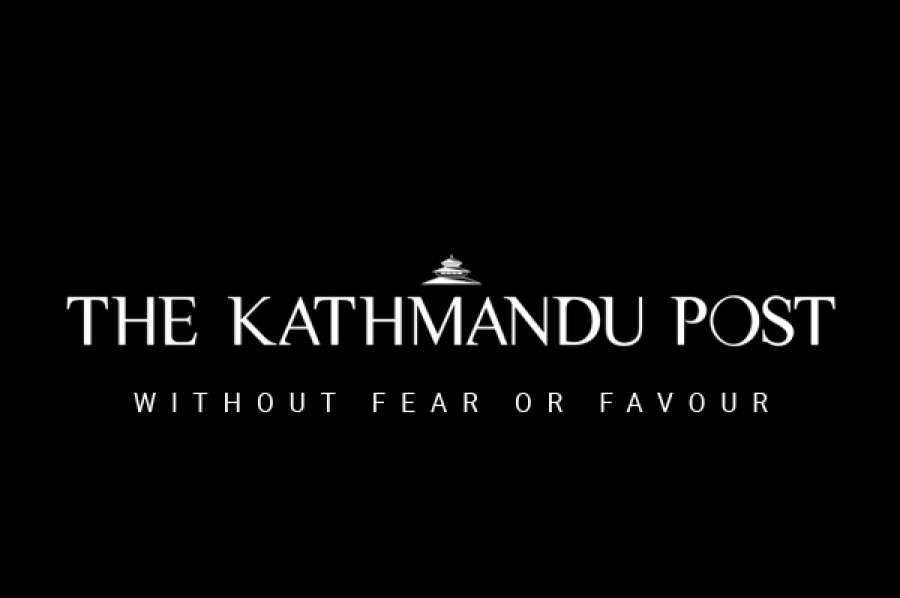 bookmark
Published at : January 10, 2014
Seoul
North Korean leader Kim Jong-un's self-proclaimed "friend for life" Dennis Rodman announced January 4 that he had assembled the promised team of former NBA players to take to Pyongyang.

These repo! rtedly include former NBA All-Stars Kenny Anderson, Cliff Robinson, and Vin Baker. Craig Hodges, Doug Christie and Charles D. Smith will round out the American team.

They are headed to North Korea to play in an exhibition game against a top North Korean senior national team on January 8, providing a crowd-pleasing circus for Kim Jong-un's 31st birthday. (Kim is reportedly an ardent basketball fan from his days of studying in Switzerland.)

The bread being brought by Rodman to accompany the circus is allegedly in the form of luxury birthday gifts for the North Korean dictator and his wife.

Rodman seems oblivous to North Korea's near starvation of its people, human rights atrocities, gulags, and nuclear and missile adventurism, and appears equally unconcerned that providing Pyongyang with any luxury goods is a violation of the sanctions imposed by United Nations Security Council (UNSC) resolution 2094, adopted on March 7, 2013, and prev! ious resolutions.

UNSC resolution 2094 specifies that "prohibited lux ury goods are banned for transfer to North Korea, including certain kinds of jewelry and precious stones, yachts, luxury automobiles and racing cars." (Rodman mentioned to the press after his September visit to North Korea of being entertained on just such a yacht on Kim Jong-un's pleasure island.)

Rodman is, according to diplomatic sources, bringing several hundred dollars' worth of Irish Jameson whiskey. This should come as no great surprise since the former backer of Rodman's Pyongyang adventure, Irish bookmaker Paddy Power, had, according to Rodman, pledged $3.5 million to the project before recently removing its name as an event sponsor due to mounting international criticism. Paddy Power is, however, still reportedly financing the luxury trip to famished North Korea. The involvement of this Irish firm has a special irony, given the occurrence of one of the greatest famines in world history in Ireland in the 19th century.

Other alleged birthday presents for the Young General include European crystal, an Italian suit for him, and Italian clothing, a fur coat, and an English Mulberry handbag for her (Kim's wife, Ri Sol-ju). The total cost of these birthday gifts is reportedly well over $10,000. Perhaps an official investigation should follow of those who may have violated United Nations sanctions by organizing or funding this event?

Rodman has proclaimed his mission as being "basketball diplomacy" to change negative attitudes about the Pyongyang regime and to promote friendship. Thus he has said that in the second half of the exhibition game the American and North Korean players will be mixed to avoid rivalry and lessen friction. It is hard to ignore the fact, however, that this game is occurring in the midst of a reign of terror in Pyongyang, which has included the purging and execution of the North Korean dictator's! uncle, as well as several of his family members and colleagues.

Given the horrific record of the Pyongyang regime, human rights advocate Rabbi Abraham Cooper, the associate dean of the Simon Wiesenthal Center in Los Angeles, issued a statement on December 27 urging American basketball players not to accompany Rodman to North Korea. "Everyone, it seems—except Dennis Rodman—understands that this is not a game to promote peace, but an undeserved birthday gift to a murderous tyrant who heads a regime with the worst human rights record on the planet," said Cooper.

"Playing a basketball game in Pyongyang before a handful of cronies of the youthful dictator gives Kim Jong Un an undeserved birthday present that enables Kim to change the narrative for the international media. It shifts the focus of attention away from his execution of his uncle, on North Korea's brutal gulag, and his nuclear missile threats against his neighbors. There may yet be a time and place for basketball diplomacy in North ! Korea, but now is neither the time and Kim's birthday party isn't the place for such a gesture. We hope ex-NBAers will do the right thing," Cooper concluded.

The most shocking recent press report, difficult to verify, is that Kim Jong-un and his brother, Kim Jong-chol, assembled a pack of 120 famished dogs to rip his uncle and five of his aides to pieces as an audience of 300 top party officials watched for an hour. Even if this gruesome report is true, it is not unprecedented in the archives of world history. The power-crazed Roman Emperor Nero reportedly had Christians fed to dogs in the arena—an ancient form of bread and circuses.

According to the Annals of the Roman historian Tacitus, Nero targeted Christians to deflect blame as rumors spread of his own involvement in the Great Fire of Rome in 64 AD: "He ordered Christians to be thrown to dogs, while others were crucified and burned." (Nero himself allegedly ignited the ! fire to clear a section of Rome for his new villa "Domus Aurea" (Gol den House) and then famously fiddled while Rome burned. Kim Jong-un has his equivalent of Nero's Domus Aurea in his construction of a luxury ski resort at Masik Pass, possibly with Canadian and European equipment banned under current U.N. sanctions.)

Kim Jong-un may well be a Nero for our times. Both murdered close relatives—Nero had his own mother killed while Kim Jong-un executed his uncle. And some may hope the parallels continue. Nero was 30 years old—approximately Kim Jong Un's age—when a military revolt led by the prefect of Nero's own Praetorian Guard caused him to commit suicide with the assistance of his private secretary.

Some had hesitated to raise a sword against Nero as he represented the last ruler descended from the bloodline of the founder of Imperial Rome – Julius Caesar. With the death of Nero, the Julio-Claudian dynasty ended. Perhaps the former NBA players accompanying Dennis Rodman to Pyo! ngyang should recall the old Latin slogan allegedly uttered at the assassination of Julius Caesar, "sic semper tyrannis" (thus always with tyrants), as they provide bread and circuses for Kim Jong-un's birthday.

Dennis P. Halpin is a former Peace Corps volunteer in South Korea, a former U.S. consul in Busan, and a former adviser on Asian issues on the House Committee of Foreign Affairs. He is currently a visiting scholar at the U.S.-Korea Institute at SAIS (Johns Hopkins).


---