Locally brewed magic potions
Put aside your whiskeys, wines and champagnes, and go on a mini adventure fuelled with some homebrews.

Royal Raj Manandhar/TKP
bookmark
Published at : February 20, 2020
Updated at : February 21, 2020 10:56
Kathmandu
By this point in February, your liver may well be considering taking out a restraining order on the rest of you for all the rums and whiskeys you downed in the name of 'warding off winter'. But if you're anything like most alcohol connoisseurs, you'll always find new excuses to explore the world of magic potions. This time, perhaps go local and give your palates a taste of homemade alcohol to understand the art of brewing and drinking because it is basically a way of celebration.
Tongba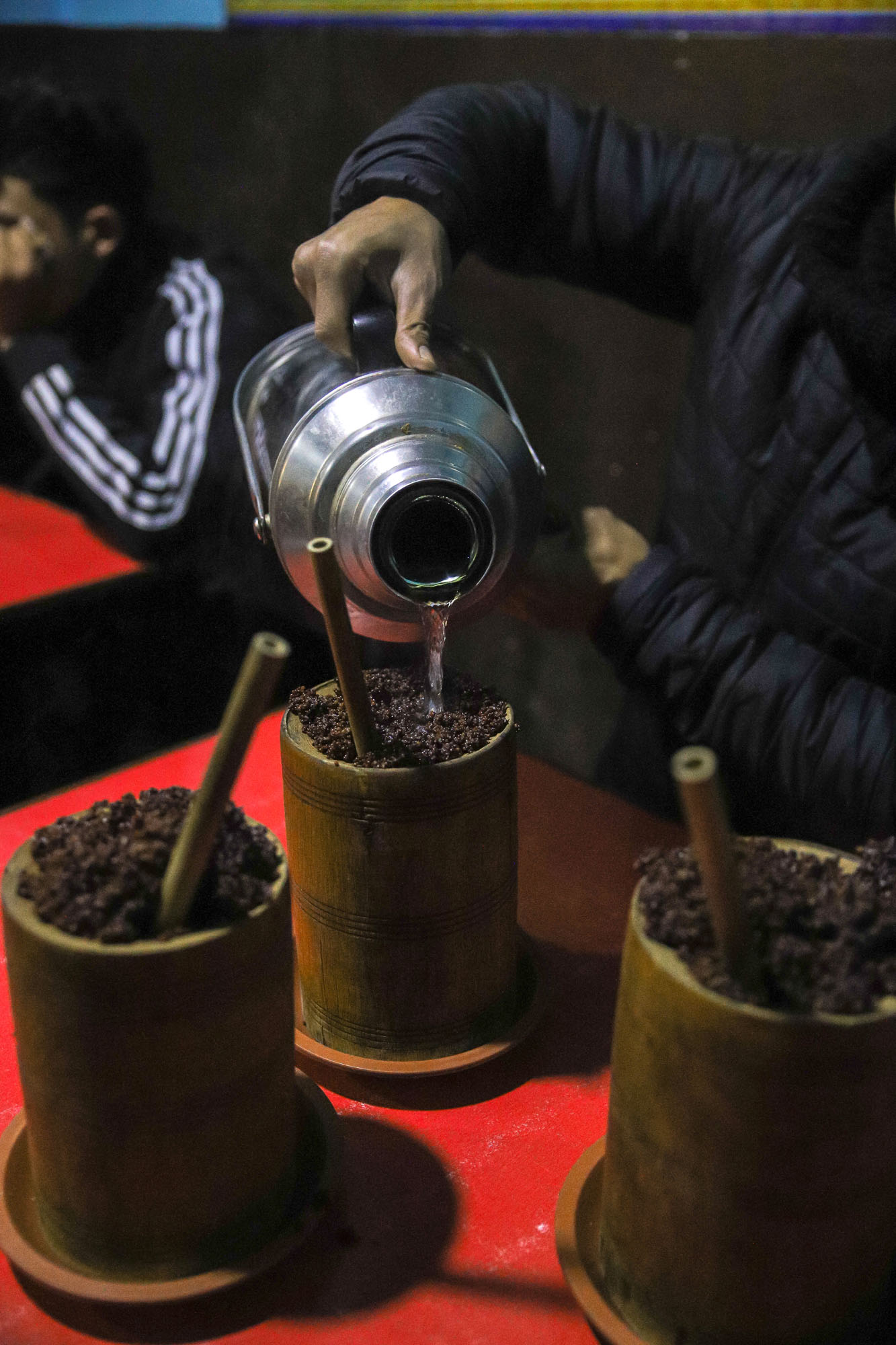 Royal Raj Manandhar/TKP
Tongba is a millet-based indigenous drink of Limbu people of eastern Nepal. It gets its name from the vessel which holds the fermented millet beverage, a beverage named mandokpenaa thee. Mandokpenaa thee is prepared by cooking and fermenting whole grain millets with khesung (source of mold, bacteria and yeast). The process of preparing tongba may be similar to that of other drinks but its way of consumption is quite unique. In search of a perfectly fermented tongba, we reached Helambu Restaurant in Swoyambhu. The patrons at the bar addressed the owner as 'Maya Didi' and so did we. Her name is Hari Maya Tamang, we later came to know. After a while, Maya didi is ready to give us a verbal tour of her Tongba making process. "Tongba is nothing but fermented millet grains. Traditionally, it should be stored for about six months but I keep mine for about three months."
Maya didi showed us just how to prepare our drink. First, pour steaming boiled water into the vessel that holds the fermented millet; let it stew for about a minute. Insert a bamboo straw blinded at the end, but perforated on the side (acting as a filter). "Take a tasteful sip and then some more," she said. Once the liquid touches the bottom of the vessel, refill.
You can refill the vessel as many times as you want or until the sips start becoming weaker.
Chhyang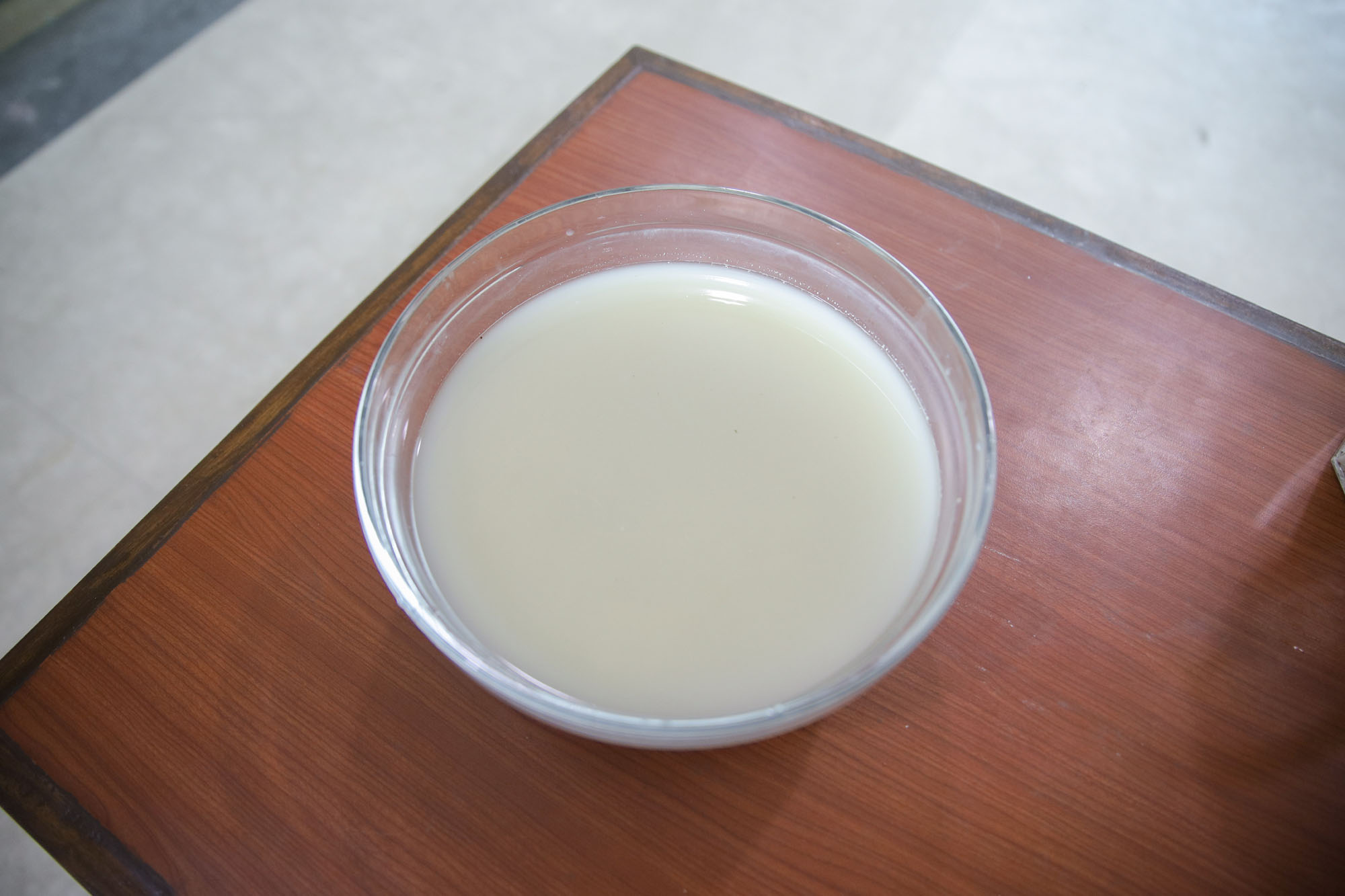 Royal Raj Manandhar/TKP
Chhyang may have taken a leap of faith from our homes to being sold in fancy bottles, but this alcoholic beverage will forever be everyone's favourite local drink. Also known as rice beer, chhyang is milky off-white, carries a bit of texture lent by the rice and tastes sour and sweet, much like a mild cider. It is usually served in a brass bowl but also served piping hot in a water glass at local bhattis. Chhyang can be made with millet, corn or other grains but the most commonly available is white chhyang made with rice. The trifecta of affordability, palatable taste and availability makes it the most preferred drink here in Nepal. This drink is packed with a good punch and goes well with Newari food.
With a round of search on local alcoholic beverages, we came across a small restaurant in Patan which served ethnic Newari food. The aroma of local beverages and Newari food filled the air when we entered the cosy local place. With no hesitation, Hastaman, the owner himself, served us plates and plates of Newari food. Then came the trickling white thon: (chhyang). With a taste that resonates the homely environment of the restaurant, the locally-brewed drink left us wanting for more.
Aila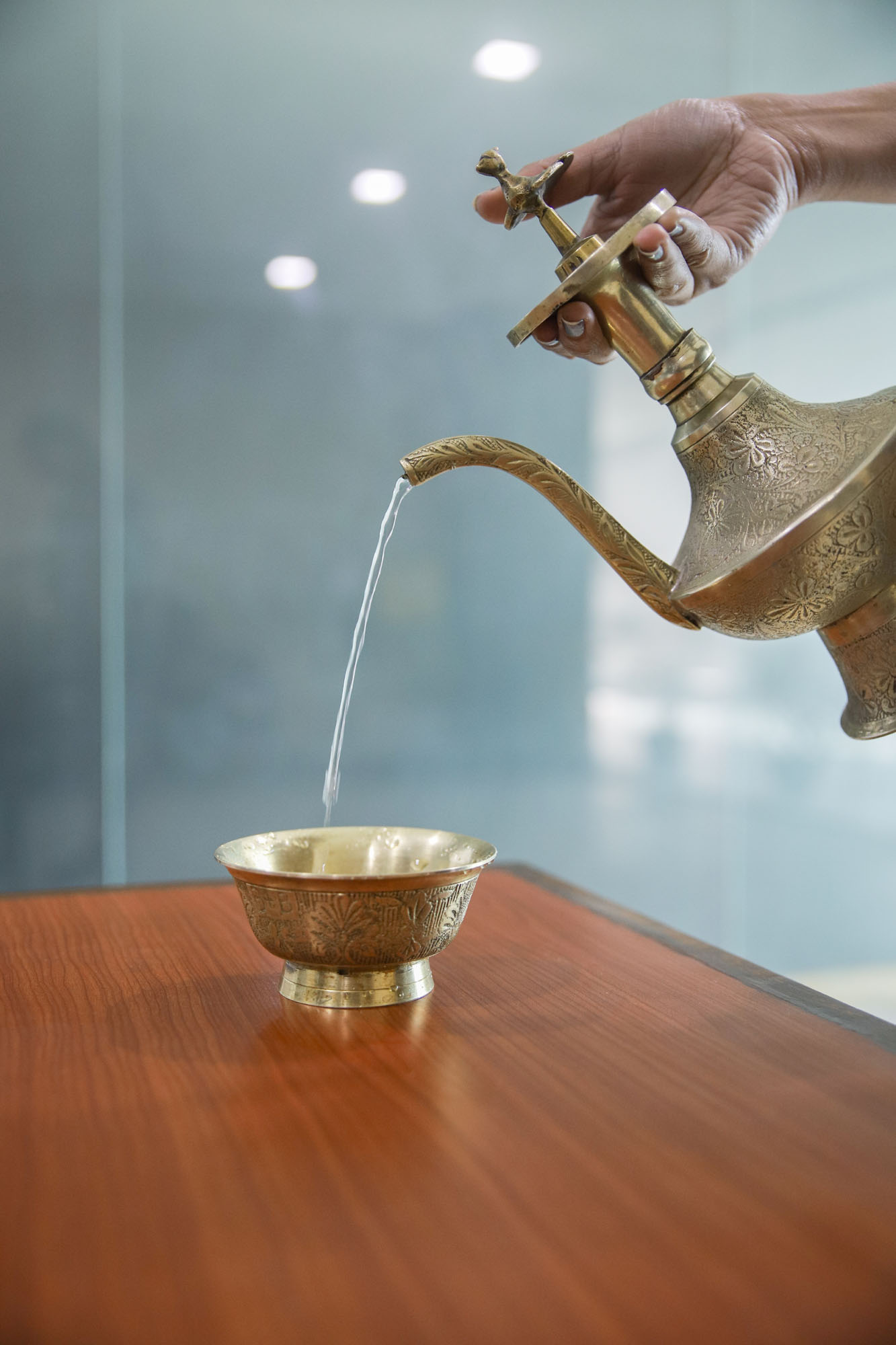 Royal Raj Manandhar/TKP
Aila is one of the most influential local alcoholic beverages found in Nepal. The alcoholic content in this drink is immediately revealed by the unmistakable odour escaping off the drink. It is brewed from millet and then distilled until required. Served in a small clay bowl, Aila is poured from antee, a traditional pitcher made from brass. The graceful style of pouring the aila from the antee onto to bowl is believed to amplify the experience of drinking aila.
To give our taste-buds a new pinch, we headed to Kritipur. A hub for all things Newari, we ended up at Sa:Sa. Our drinking adventure began and we indulged in what seemed to be never-ending rounds of Aila shots. People come here to try thon:, but when they hear about Aila (or get a whiff of the pungent aroma of aila), they leave with the satisfaction of having drunk the tastiest aila in town. So, instead of tequila, try Aila when in Kathmandu; give your throat and intestines a mini-adventure.
---
---